3 NFL Jerseys No One Wants to Wear Anymore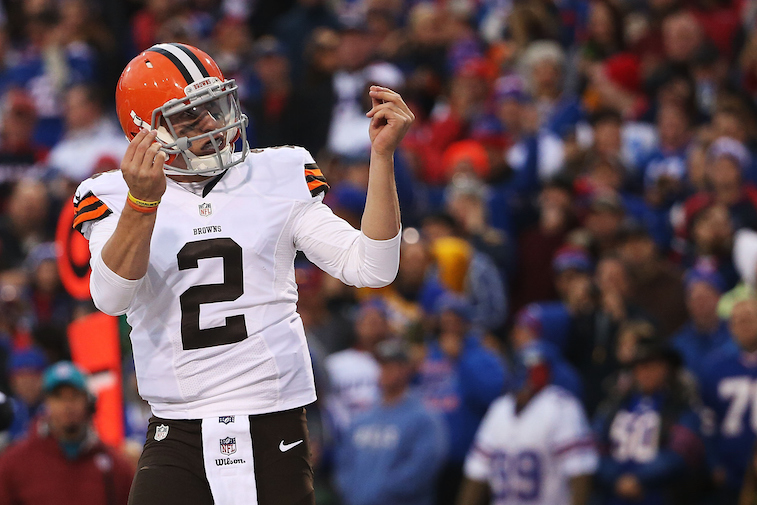 From a fan's perspective, the popularity of an NFL player is often dependent on their performance on the field, which helps their team reach greater levels of success. On the flip-side, poor play or constant off-field troubles can lead to a decline in fan support and the likability of that player. Here are three current NFL players who have experienced this — now fans don't want to wear their jerseys.
1. Johnny Manziel
As Johnny Manziel entered the NFL, he was surrounded by plenty of hype due to his extremely productive collegiate career at Texas A&M, which included becoming the first freshman quarterback to win the Heisman Trophy and Davey O'Brien award, which is given to the nation's top quarterback. However, since being selected with the 22nd overall pick by the Cleveland Browns in the 2014 NFL Draft, Manziel's career has been on a downward spiral.
The 23-year-old was ineffective in his first two years with the Browns, playing just 14 games with eight starts, which is the fewest by any quarterback who the franchise selected in the first round of the common draft since 1967. He has thrown the fewest touchdown passes (seven) for any of the 13 Heisman Trophy-winning quarterbacks who've thrown at least 150 passes in their first two NFL seasons.
Along with that, he has been involved in numerous off-field issues throughout his brief career, capped off by an incident that made him the subject of a grand jury investigation in Dallas concerning a reported assault of his former girlfriend. All of this made it no surprise that the Browns decided to finally part ways with Manziel at the start of the offseason.
Yes, he has plenty of promising talent but his problems off the field have only become a nuisance to his NFL career, making him a player who fans are tired of hearing about. If another NFL team were to take a chance on him, some will speculate about what he could become for the team, but they will soon find out how much of a headache he creates.
2. Greg Hardy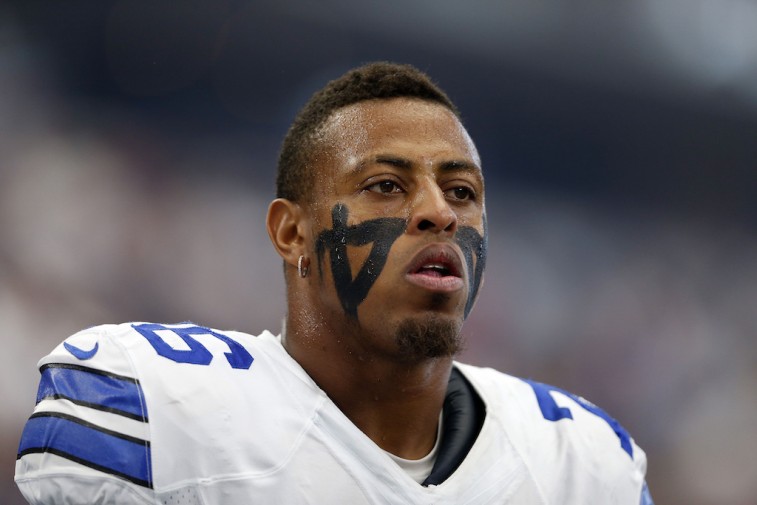 Greg Hardy was once a rising NFL star and a major part of the Carolina Panthers' daunting defense, but his career path took a wrong turn after a well-documented incident in May 2014. He was found guilty of assaulting his ex-girlfriend and sentenced to 18 months probation. Despite that, the Dallas Cowboys took a chance on Hardy and saw firsthand how hard it was dealing with the former Pro Bowler in his lone season with the franchise.
The Cowboys had reportedly no interest in bringing back Hardy on a new contract because of his excessive partying and questionable work ethic. He showed no remorse or blame for the situation involving his ex-girlfriend, which doesn't help his case. Hardy doesn't look to be a changed man, but rather someone who feels he was unjustly put through the legal system for something he doesn't believe he did.
Adding to his poor public image are the leaked photos from the police report, which only make him look like more of a monster. All of this only paints a more detailed perspective of who Hardy is, resulting in a loss of respect from fans. He may be a talented football player, but his personal behavior is a major reason why he's still looking for a team on the free agent market (corrently Hardy is attempting to break into the MMA). Even if he does sign with another team, there won't be much support from anyone, be it fans owners or fellow players.
3. Jay Cutler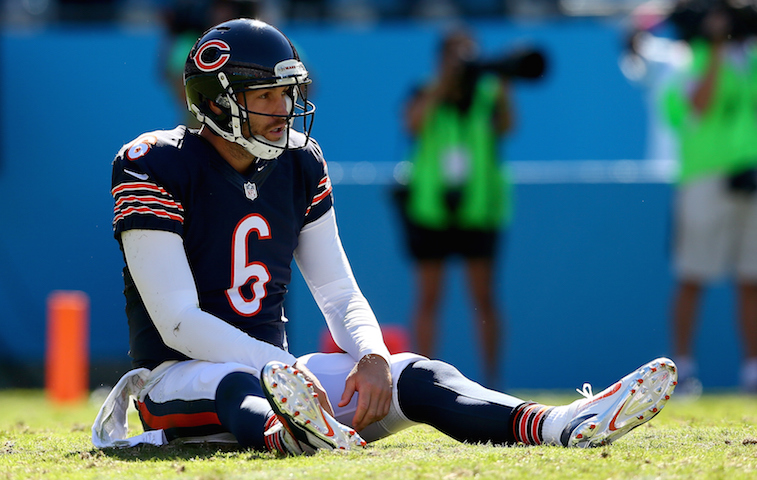 Unlike the two other players on this list, the gripe with Chicago Bears quarterback Jay Cutler is solely based on his lack of success on the field. Since he was acquired from the Denver Broncos following the 2008 season, Cutler holds a 50-47 record in 97 games played while leading the Bears to just one playoff appearance, two seasons with double-digit wins, and five campaigns with a .500 record or worse.
In fact, Chicago has missed the playoffs in the last five straight years along with finishing with a below-.500 record in each of the last two seasons. Yes, Cutler has become the Bears' top quarterback in every major passing category, leading the organization in quarterback rating (85.5), completions (1,939), completion percentage (61.9), passing yards (22,384), passing touchdowns (150), and 300-yard passing games (16). However, this hasn't equated to any consistent success on the field as a playoff contender.
Instead, Chicago has been mediocre at best throughout his tenure with the franchise, resulting in little faith that the team can break the trend with him as the starting quarterback. At the same time, it's clear that the Bears still believe that Cutler can get the job done, but it has become an extremely difficult task for the team's fans to hold that same belief given his track record over the first seven years with the organization.