3 NFL Players Whose Careers Ended Too Soon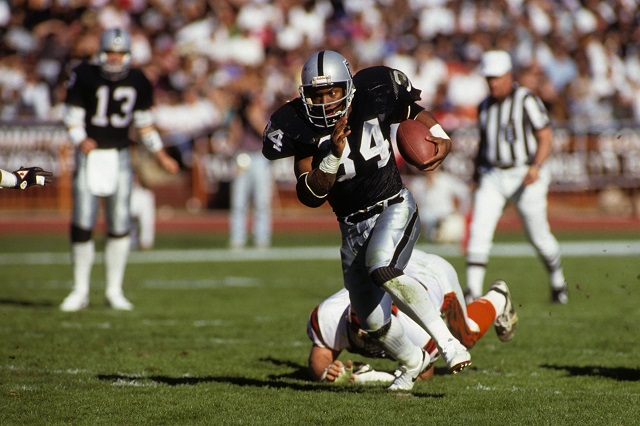 In the NFL, star players' careers are often cut short due to the brutal physical nature of the sport, which takes a tremendous toll on the body. Over the years, numerous players have seen their careers end abruptly because of this very reason. Injuries drive some players to retire earlier than expected. Here are three great NFL players whose careers ended too soon.
1. Bo Jackson
When Bo Jackson entered the league with the Oakland Raiders, he was a rare physical specimen with a combination of mammoth strength and speed unmatched by any other player in the league at the time. He was the first legitimate two-sport superstar who played in both the NFL and MLB at the same time.
Despite sharing the backfield workload with Marcus Allen, a Hall of Famer running back, Jackson was a bruising runner who consistently made eye-popping plays by bulldozing defenders and ripping off dazzling long runs. This was exemplified by his infamous tunnel run after a 91-yard touchdown rush; the momentum during the play carried him into the tunnel by the locker room. In that game, he set a single-game franchise record of 221 rushing yards along with two touchdowns. 
Jackson had his best season in 1989, rushing 950 yards with a 5.5 yards per carry average and four touchdowns. He had his only Pro Bowl selection the following season in 1990, but his NFL career quickly ended after a hip injury. A seemingly routine tackle displaced his hip, causing irreparable physical damage. In short, Jackson was a phenomenal athlete who would've been a sure-fire Hall of Famer had his career not been cut short by injury.
2. Gale Sayers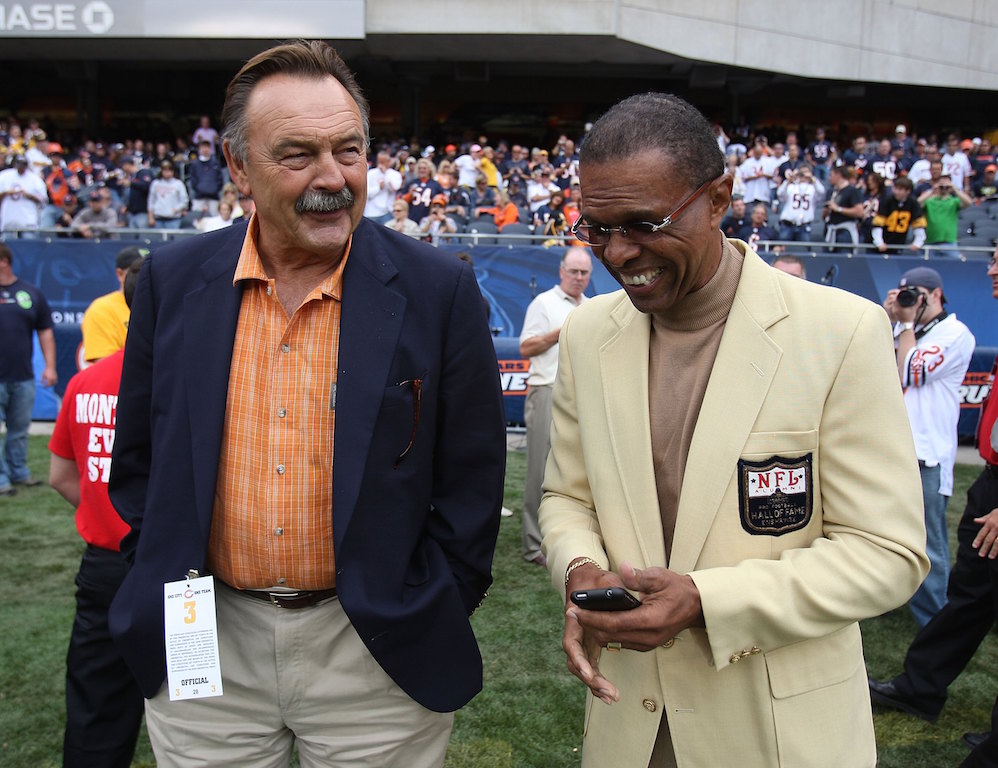 It took little time for "the Kansas Comet" to make an impact in the NFL with the Chicago Bears, as Gale Sayers' rookie campaign involved more than 2,200 all-purpose yards with 22 total touchdowns, including one punt and one kickoff return. His impressive first year was capped off by a six-touchdown effort against the San Francisco 49ers.
Sayers earned the 1965 NFL Rookie of the Year, the first of his four Pro Bowl selections, and the first of his five consecutive AP First-Team All-Pro selections. His second season was even crazier as he set the NFL record with 2,440 all-purpose yards, which included leading the league in rushing with 1,231 yards and eight touchdowns.
Although his running back duties were cut down in his third season, Sayers put up another productive year, recording 880 rushing yards and three kickoff returns for touchdowns on 16 total returns (averaging 37.7 yards per return). However, things went south in his fourth year after he suffered torn ligaments in his right knee.
Sayers would return in 1969, putting together another strong year by leading the league in rushing for the second time in his career with 1,032 yards, which earned him the NFL Comeback Player of the Year. However, there was an obvious lack of speed. In 1970, he suffered an injury to his left knee. He attempted to return in 1971 but was unable to play, and ultimately took his last snaps in the preseason of 1972.
Although Sayers' career was cut short by injuries, he was a special player who made an impact on several aspects of the game as a rusher, receiver, and special teams returner. His level of play made it an easy decision to induct him into the Pro Football Hall of Fame in 1977. If he hadn't suffered those knee injuries, he would be squarely in the conversation as one of the best running backs to ever play in the NFL.
3. Jim Brown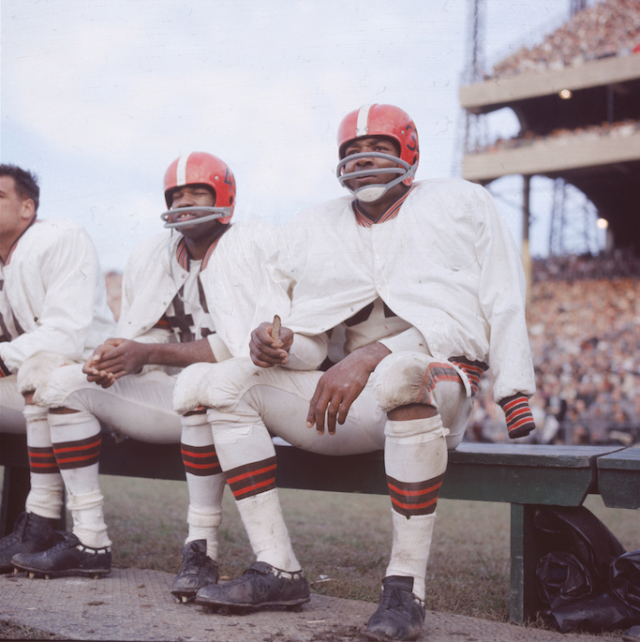 When it comes to careers ending too soon, former Cleveland Browns running back and Hall of Famer Jim Brown is one of the first players who comes to mind. He was arguably the most dominant running back in league history through his nine seasons in the league. Brown led the league in rushing eight times while earning eight Pro Bowl selections, eight First-Team All-Pro nods, 1957 NFL Rookie of the Year, four NFL MVP awards, and three Pro Bowl MVPs.
Keep in mind that he played in an era where 1,000-yard rushing campaigns were a rare commodity with the regular season being just 12 games. Brown had seven seasons with at least 1,250 rushing yards along with averaging over 100 yards per game in each of those campaigns. This included topping 1,500 three times and a then-NFL single-season record of 1,863 yards in 1963.
In 118 career games, Brown had 12,312 rushing yards while averaging an NFL-record 104.3 yards per game on 5.2 yards per carry. He was a major asset in the passing game, amassing 2,499 receiving yards on 262 catches with 20 receiving touchdowns over his career.
Brown still holds various NFL records, such as most career games with three or more touchdowns (14), most games with four or more touchdowns in a career (five), most seasons leading the league in rushing attempts (six), most seasons leading the league in touchdowns (five), most seasons leading the league in yards from scrimmage (six), and highest average yards from scrimmage per game in a career (125.5).
Although Brown made the decision to retire after nine seasons due to his aspirations to become a full-time actor, Brown is regarded as one of the top-five greatest players of all time and arguably the best running back of all time. If he had not made the decision to retire prematurely, he may have finished with an unbreakable career rushing yard total and several more NFL MVP awards. Brown's unique talent left an everlasting mark on the game.