3 NFL Teams That Just Can't Stop Sucking
The NFL features a few teams that just know how to win, such as the New England Patriots, Pittsburgh Steelers, Green Bay Packers, and even the Seattle Seahawks. You know, the teams that everyone loves to see match up on the NFL schedule.
These teams have found consistent success, but what about the ones that can't seem to get out of their own way? These teams lose the close games, have high draft picks on a consistent basis, and are still trying to figure it out.
Here we look at the teams that have been brutally bad over the past few seasons. But this doesn't mean that some haven't had at least a small level of success in the past. Unfortunately, that past came a long time ago.
1. Cleveland Browns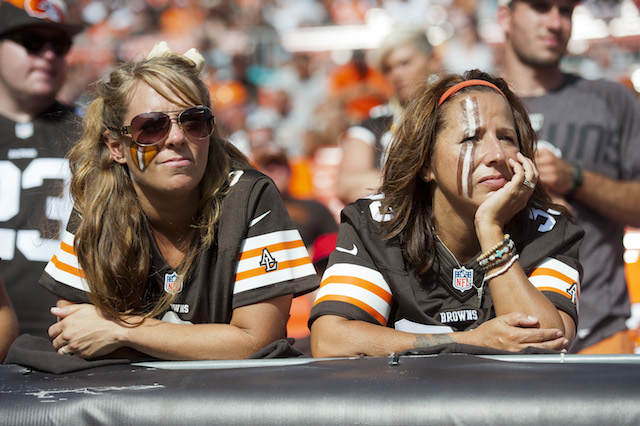 The Browns haven't made the playoffs since 2002, and before that, their previous playoff trip came in 1994. While the team did manage to win 10 games back in 2007, that was literally the one season since 2002 that the team was even close to a playoff berth. Since that point, they've finished last in the division seven out of eight times, with the other finish being third place back in 2010 when they went 5-11.
Over that same eight-year span, the Browns have posted a record of 37-97. To top it off, their point differential in 2015 alone was -154, the highest they've had since 2000, when they posted a -258 line. Cleveland has some young talent and could turn things around, but they still have an uphill climb before they can get back to winning — as evidenced by their Week Two disaster against Baltimore.
2. Jacksonville Jaguars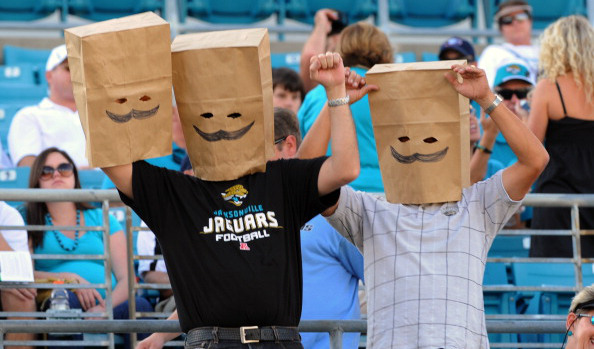 This one should almost come with an asterisk next to it, but unfortunately, that's not the way it works. The Jaguars are loading up on talent this offseason, and have playmakers like Blake Bortles, Allen Robinson, and Allen Hurns, who all seem poised to help push them to the next level.
The problem? They've basically been awful since making the playoffs back in 2007. Since that point, the team has finished .500 or better just one time, and in the past five seasons alone, have a combined record of 20-64. Over that same span, they've had negative point differentials of -163 (2014), -202 (2013), and -189 (2012).
It's been a tough run for the Jaguars, but fans hope that things can turnaround in 2016. It seems likely that they should be able to hit that .500 mark again, even if they started the season 0-2.
3. Tennessee Titans
For the Titans, it hasn't been so much about the long haul, as this team had back-to-back playoff berths in 2007 and 2008, as well as an 8-8 finish after that. Tennessee also went 9-7 in 2011 — but they haven't made the playoffs since that 2008 season. To make matters worse, they've had seven different quarterbacks over the past eight years.
Fortunately for Tennessee fans, it seems like they've found their long-term answer to that issue in Oregon's Marcus Mariota. He may only be four weeks into his second season in the NFL, but he'll likely serve as a huge reason why the Titans get back on track eventually.
Unfortunately, no one knows whether that'll happen in 2016 or in 2020. For now, this is a team that's gone 20-50 over the past four seasons, and their struggles are well-documented.
Statistics courtesy of ESPN and Pro-Football-Reference