3 NFL Teams With the Most to Gain or Lose in Free Agency This Year
NFL free agency has seen a flurry of activity. An all-time great quarterback switched teams for the first time in his career. Melvin Gordon left one AFC West team, the LA Chargers, for another, the Denver Broncos. And Philip Rivers traded in one blue uniform for another with the Indianapolis Colts.
Despite all of this movement, not all of the pieces have fallen into place yet. Let's take a look at the three teams who have the most to lose — or gain if they play their cards right — in 2020 free agency.
1. New England Patriots
"The Patriot Way" is Bill Belichick's credo for how to win on the football field, and it's succeeded more often than it's failed. He's led the team to six Super Bowl championships after all. But Belichick and the Pats have never encountered a challenge quite like the one they face entering this season. 
The first blow of free agency involved losing Tom Brady, their legendary quarterback. However, they've lost more than just a signal-caller; they've lost their on-field leader, inspirational figure, and playmaker. The team will feel the loss of the face of the franchise for years to come. Now they have to go about replacing the irreplaceable. 
The Patriots can certainly use free agency to do so, though the pickings are slim. The best free-agent QB right now is Jameis Winston. He proved to be a turnover machine last season — the Anti-Brady if there ever was one. Don't be surprised if New England trades or drafts for a quarterback. 
2. Dallas Cowboys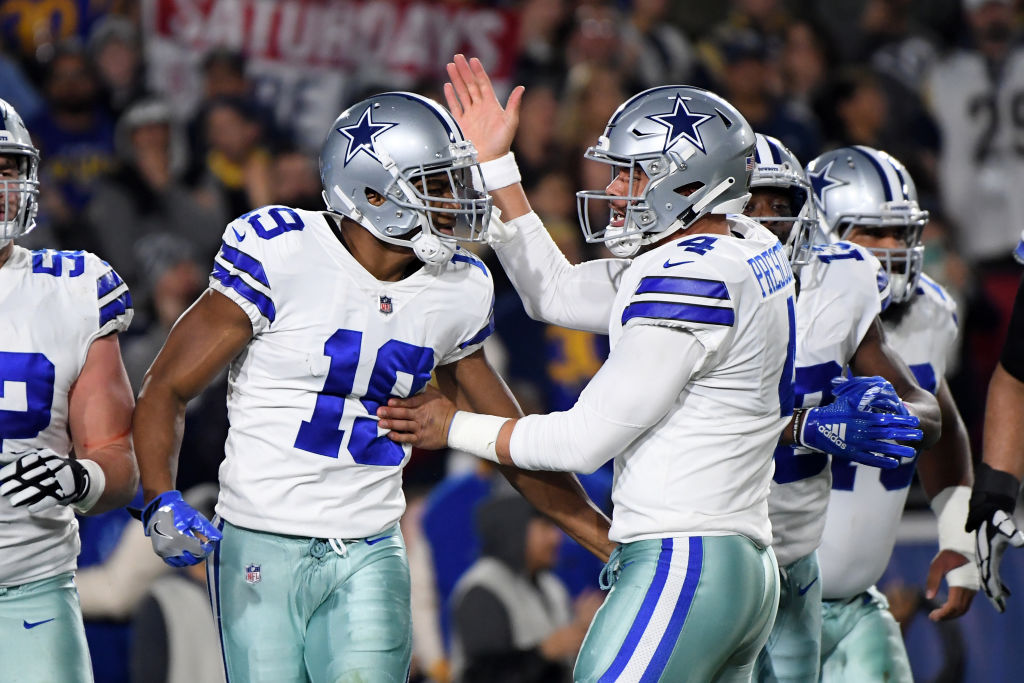 The Cowboys already avoided losing two crucial pieces, quarterback Dak Prescott and wide receiver Amari Cooper. They signed Cooper to a long-term extension and applied the franchise tag to Prescott.
If Dallas lost even one or both, it would devastate to their passing attack. Now? They've ensured their most important offensive players are on the roster for at least the 2020 season.
The team did lose Randall Cobb after he signed with Houston to replace the traded DeAndre Hopkins, but Cooper is much more impactful. By holding onto their own important stars, Dallas has a chance to contend for the NFC East Division crown. 
3. Miami Dolphins
The Dolphins have sought to gain, gain, gain in free agency. In fact, they entered free agency with more cap room than any team at $90 million, according to The Gainesville Sun.
The team is in year two of a rebuild and has three first-round picks. They have the ability to add young talent, but they can also add veteran pieces to plug some of the roster's many holes. Miami outperformed their expectations last year by winning five games after starting 0-7. 
So far they've outperformed just about any other team. Miami made former Dallas cornerback Byron Jones the highest-paid corner in the NFL. They signed two former Patriots, center Ted Karras and linebacker Elandon Roberts. They also added to their rushing attack, nabbing running back Jordan Howard from the Eagles.
None of these pieces on their own will shock the world. But together they demonstrate the Dolphins' commitment to adding talent to the roster. They have a long way to go to be a championship contender, but they have the financial resources to become competitive once more.
With New England possibly staring at a rebuilding year, the AFC East could be anyone's division to win. Combine that with the fact that the NFL has added one playoff team per league, and the Dolphins could celebrate a playoff berth.
Follow more updates from Sportscasting on our Facebook page.