3 Potential Candidates for the Head Coaching Job at Florida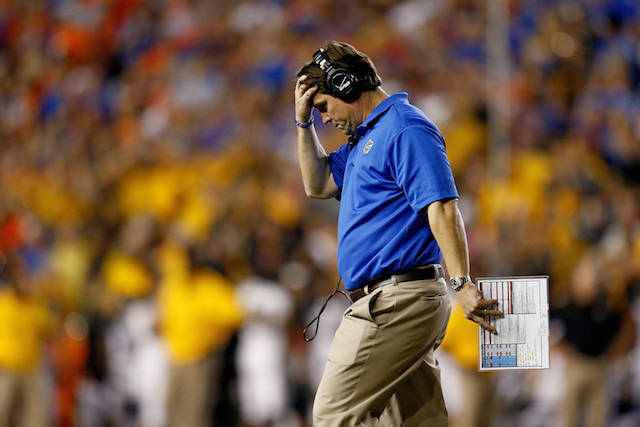 Five years ago, Will Muschamp was the hot name that was brought up for nearly every big-time college football head coaching vacancy. After four seasons and a 28-21 record as head coach of the Florida Gators, Muschamp is now officially unemployed. Following the Gators' collapse and eventual overtime loss against South Carolina two weeks ago, Florida Athletic Director Jeremy Foley had seen enough and chose to fire Muschamp.
Florida, with a recruiting hotbed in its backyard and the school's storied tradition, has long been one of the premier jobs in the college football coaching sphere. It's the type of job that no matter who Foley chooses to pursue, every potential candidate will answer Foley's phone call and listen closely to what the Florida A.D. has to offer.
A lot of names have been brought up in connection to the head coaching job at Florida, but these three coaches have recently emerged as the likeliest candidates to take over the reins of the Florida Gators' football program.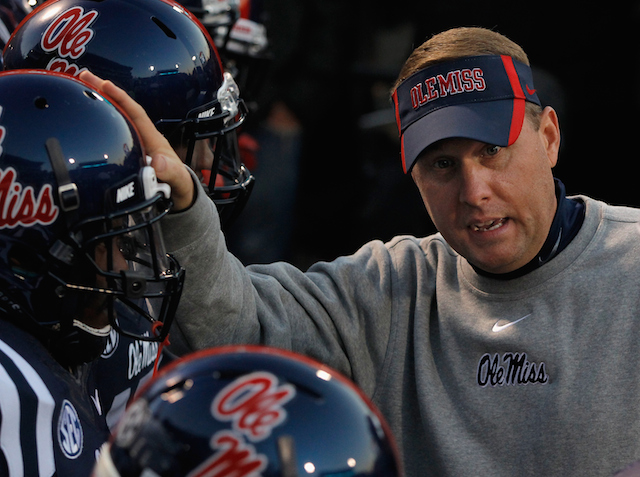 1.  Hugh Freeze, head coach, Ole Miss
Reports surfaced on Sunday night that Freeze had received an offer from Florida in the $4.3 million-per-year range. Foley has since debunked those rumors, but Freeze remains a serious candidate for the job. Ole Miss has made it clear that it intends to offer an extension to Freeze, so this may turn into a bidding war between Florida and Ole Miss. It will likely take an impressive offer from Florida to lure Freeze, who was born in Oxford, away from his home state.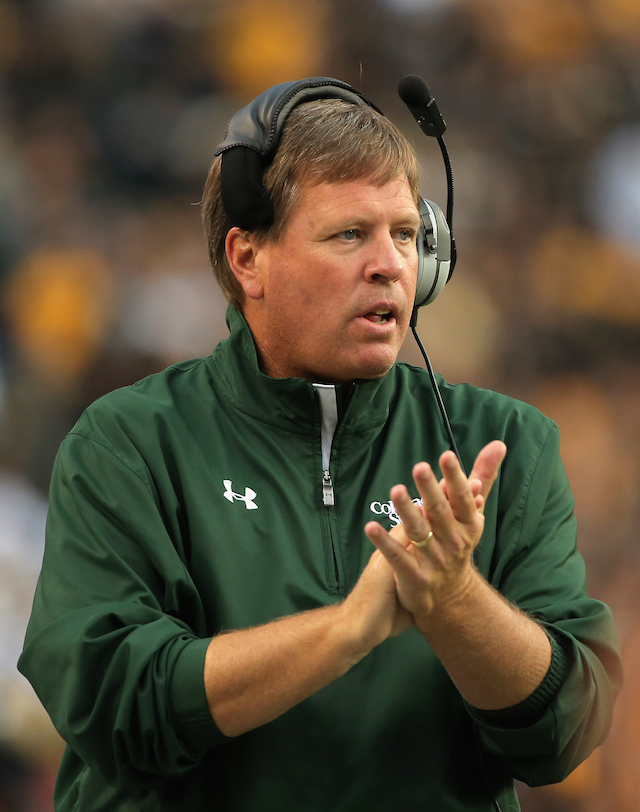 2.  Jim McElwain, head coach, Colorado State
A separate report surfaced on Sunday that McElwain was a leading candidate for the Florida job, as well. Foley and McElwain have reportedly had initial conversations, and sources confirmed that Foley is interested in Nick Saban's former offensive coordinator. McElwain does have a $7.5 million buyout in his current contract, but Florida is the type of school that can absorb that figure without skipping a beat.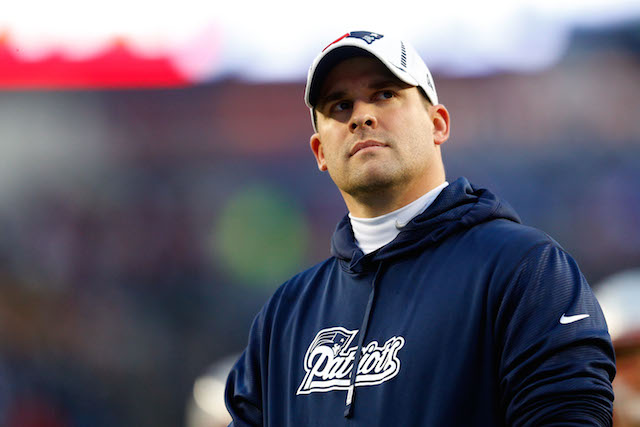 3.  Josh McDaniels, offensive coordinator, New England Patriots
McDaniels's name has surfaced in recent days, and sources have said that he is a legitimate candidate. He is in the midst of another impressive season as the offensive coordinator for Bill Belichick and the New England Patriots, and he also has experience working under Saban at Michigan State. Foley would have to decide whether he thinks McDaniels has matured since his time as the head coach of the Denver Broncos before extending an offer to the 38-year-old coach.