3 Potential Landing Spots for Randy Moss if He Un-Retires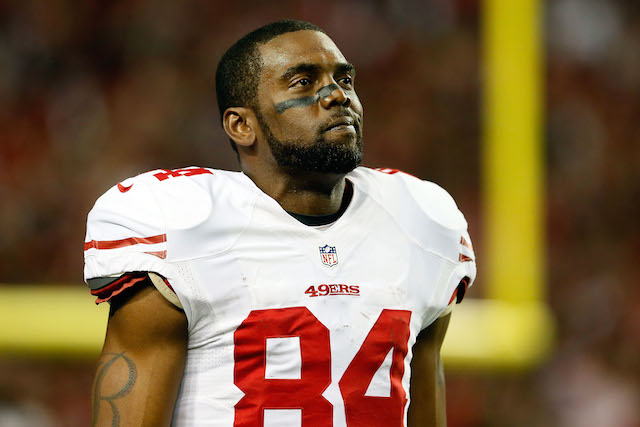 Rumors of a Randy Moss comeback started circulating last week when the future Hall of Famer said he would consider coming out of retirement to play with Denver Broncos quarterback Peyton Manning. The rumors grew after ESPN aired their "30 For 30? feature on Moss' upbringing in Rand, W. Va. Moss has since expanded his list of quarterbacks and teams he would consider playing for to include Tom Brady and the New England Patriots, but we all know that another Moss-Brady-Belichik reunion is extremely unlikely.
Speculation continued to grow when reports surfaced that the Seattle Seahawks had reached out to Moss as a potential replacement for Percy Harvin, their explosive wide receiver who was recently traded to the New York Jets. The Seahawks have denied any interest, but if Moss were interested in coming back to play for them, it's hard to imagine them not considering the four-time All-Pro.
If Randy Moss were to commit to coming out of retirement, he would likely have several potential suitors, but only a few may actually be a reality. Here's a look at the potential landing spots for Randy Moss if he decides to make a comeback to the NFL.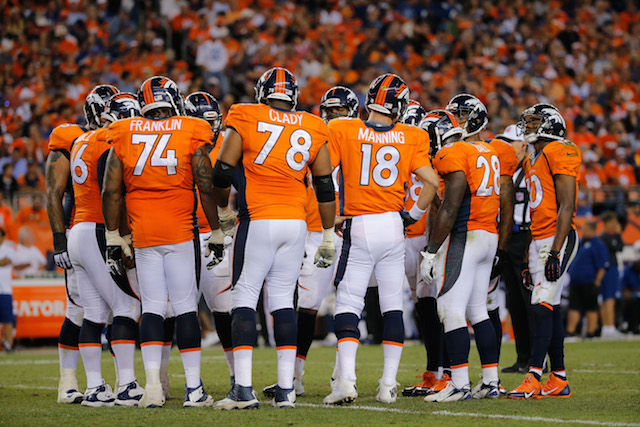 1.  Denver Broncos
The Broncos already have a loaded group of pass-catchers, but if Moss were willing to accept a third or fourth wide receiver type of role in Denver, then this could be a fit. Veteran Wes Welker has struggled in 2014, and Moss' presence would allow rising star Emmanuel Sanders to slide into the slot on occasion. It's incredibly unlikely to happen at this point, but imagine what kind of numbers Peyton Manning could potentially put up with Moss (assuming he is in shape), Demaryius Thomas, Emmanuel Sanders, Wes Welker and Julius Thomas as his group of targets.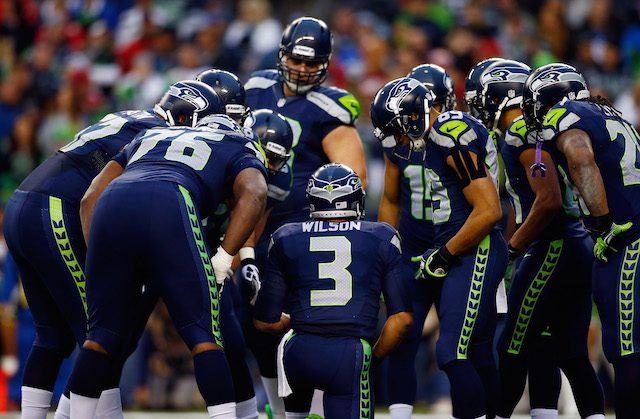 2.  Seattle Seahawks
The Seahawks have denied reaching out to and having interest in Moss, but there is no denying the gaping hole at wide receiver that was created when Percy Harvin was traded to the New York Jets. The Seahawks are averaging only 194 yards per game through the air in 2014, which ranks second to last in the NFL. If Seattle is going to repeat as Super Bowl champions, they are going to have to be better on offense, and adding a player like Moss would definitely help. It remains a longshot to actually happen, but the Seahawks would welcome Moss if he were willing to play for them.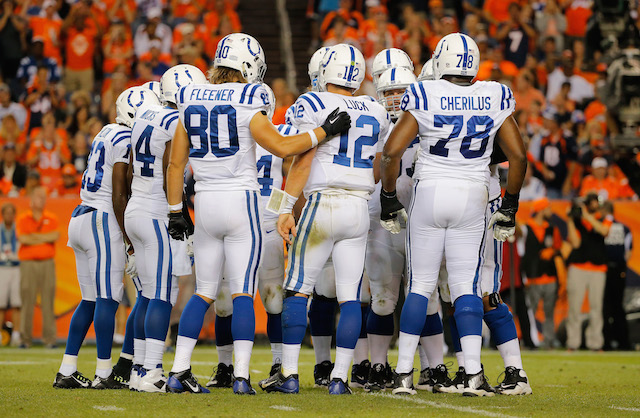 3.  Indianapolis Colts
The Colts have the best young quarterback in the NFL in Andrew Luck, and while third-year wide receiver T.Y. Hilton has played at an All-Pro level, there is no questioning that the Colts could use an another explosive playmaker at wide receiver. Reggie Wayne has bounced back well from a torn ACL, but free agent signee Hakeem Nicks has been a disappointment. This is also a long shot, but Moss would give Andrew Luck three legitimate options at wideout.