3 Reasons Business Leaders Worship the NBA's David Stern
David Stern, 71, is one of those mad geniuses occupying the upper stratosphere of the business world who is surrounded by as much respect as he is controversy. Having assumed office in February 1984, Stern has served as commissioner of the National Basketball Association for nearly three decades. During that time, he moved the NBA from the periphery of society right to the heart of American culture. He served as commissioner during the organization's greatest phase of growth, overseeing the creation of the Women's National Basketball Association, expansion into international markets, and the creation of seven new teams.
It wasn't all sunshine and happiness during Stern's tenure, though. Stern's career saw four NBA lockouts and numerous controversies, some of which were well-handled and some of which were not. The second year he was in office, for example, theories circulated that Stern rigged the draft lottery, intentionally picking the New York Knicks, conveniently the largest television market.
More recently, in November, Stern was accused by Yahoo! Sports writer Adrian Wojnarowski of putting the appearances of the league over the realities it faces. The criticism came after Stern became angry with San Antonio Spurs head coach Gregg Popovich, who sat out four starters in a nationally televised away game against the Miami Heat. Stern called the action a "a disservice to the league and the fans" and fined the team $250,000.
But Stern's reputation — good or bad — extends beyond the walls of the NBA and into the world of business at large. Stern will be retiring in February, and in light of the news, Bloomberg reached out to business leaders from all walks, ranging from JPMorgan's Jamie Dimon to Google's Eric Schmidt, and drew a compelling biography of Stern the businessman. Here are some of the traits that made him an effective commissioner.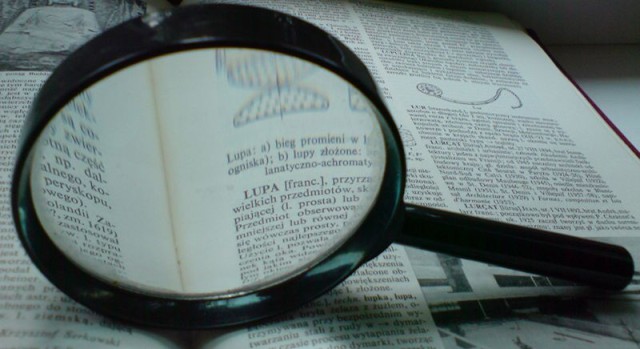 1. Attention to detail
There's a fine line between obnoxious, self-destructive micromanagement and paying attention to detail, and Stern walked it — or danced from once side to the other, depending on whom you ask. Stern, like JPMorgan Chase CEO Dimon, has a reputation for seemingly knowing everything about what's going on within his organization.
Attention to detail was a core part of Stern's management philosophy, according to former employees and business partners. "There was not one detail of any business transaction that David wasn't the most conversant one in the room," Steve Greenberg, who co-founded Classic Sports Network, told Bloomberg.
Jack McCallum, a sportswriter, wrote that "Stern's attention to detail is astonishing" and recalled a half-dozen examples of Stern picking minutiae out of a report or making edits to a seating chart that only someone with a precise knowledge and appreciation of details could make. "On planes and in cars Stern usually decides who sits where," McCallum wrote.
Another sports journalist, Jon Wertheim, told Sports Illustrated that his favorite interaction with Stern was when he went to the commissioner's offices overlooking Fifth Avenue in New York. "When I arrived, we made small talk and he looked out his window," he said. "'You should be able to see your apartment from here,' he said casually. This, of course, was thoroughly disarming. How did David Stern know where I lived? But it was this kind of a) attention to detail and b) shrewd deployment that made him such an effective leader."
2. Vision
To say that Stern had an ambitious vision for the NBA when he set out may be an understatement. Under Stern's leadership, the NBA grew from an organization generating annual revenue of $164 million to one generating annual revenue of $5.5 billion. When he first started, in 1984, the average salary for an owner and player was $250,000 — no small change, but that figure has since grown to $5.5 million. Television revenue alone, according to Bloomberg, has grown to nearly $1 billion and could potentially double in the coming years if negotiations go favorably. The NBA currently broadcasts in 215 countries  and operates 30 franchises.
"The reason the NBA was able to grow the way it did was because of his vision," Magic Johnson told Bloomberg about Stern. In an email, Google's Schmidt told the news agency that Stern is "A true businessman who makes the market happen."
When asked by Sports Illustrated what Stern's signature achievement during his tenure as commission was, writer Lee Jenkins said: "There are so many — championing small markets, promoting diversity, spreading the sport overseas, committing to women's basketball, helping America understand HIV — but those all fall under one bigger umbrella … He took the NBA into the mainstream."
Sonics Rising wrote, "Because of David Stern's vision as NBA Commissioner, he was able to take the NBA from an unknown commodity outside the United States and turn it into the sport of the modern world."
3. Personal touch
If you ask around, one of the traits that many people are likely to say a great leader needs is the ability to personally connect with and motivate their employees — and NBA employees past and present are likely to say that Stern fits the bill.
"He has a miraculous ability to create what seems to be a unique relationship with everyone who works for him," former NBA executive Rick Welts recounted to McCallum. Stern has the ability to remember names and details, which are fuel for the kind of disarming, relationship-building small talk he is known for.
"It's almost an obligation of the CEO to engage with people on what they're doing and to be interested in what they're doing and to give them a sense that what they're doing counts," Stern told Bloomberg. "It's important to let people know that they are making a contribution to the organization, what that contribution is and that the contribution is appreciated."
Before his time as commissioner is up, Stern plans to have lunch with every NBA employee who has been at the firm for more than 10 years.