3 Reasons the Eagles Need to Consider Benching Jalen Hurts for Gardner Minshew against Washington
In a tale as old as time, the Philadelphia Eagles have engulfed themselves in a quarterback controversy.
Before diving too deep into this discussion, it's essential to note Eagles head coach Nick Sirianni has already publicly stated his desire to keep Jalen Hurts in the starting lineup moving forward. Unlike past years, the team seemingly has no desire to actually entertain an open controversy at their most important position.
However, with a whole bye week to mull things over in south Philly, there's definitely an argument to be made for Gardner Minshew II getting the nod for at least one more game.
Gardner Minshew is a better passer than Jalen Hurts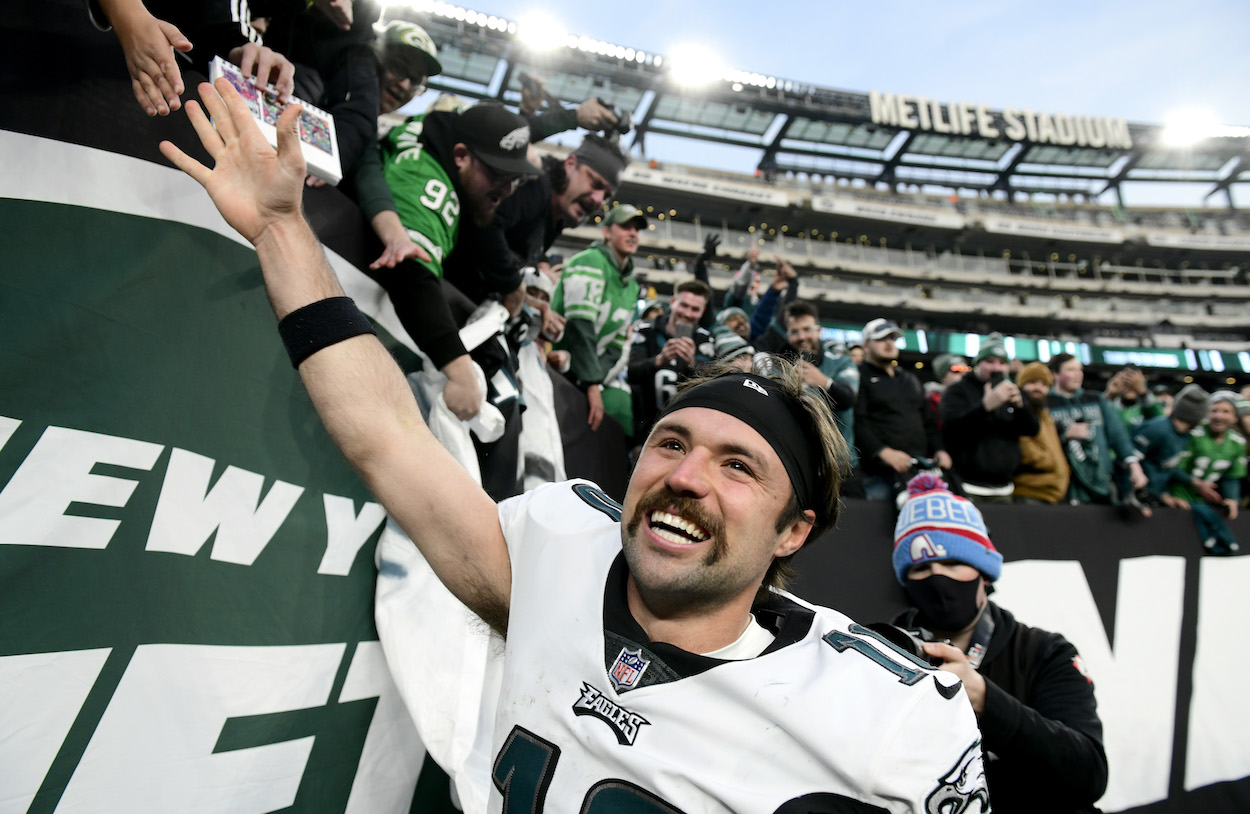 Staring with the most obvious reason (and least controversial one), Minshew is simply a better thrower of the football than Hurts. Their career numbers suggest as much, and Minshew's first game in the Eagles starting lineup against the New York Jets provided actual real-life evidence.
Hurts has an 82.0 passer rating and 57.7% completion rate during his NFL career. Minshew has a 94.4 passer rating and 63.5% completion rate. It's really not a close comparison.
Hurts is a run-first style of quarterback, and that's OK. However, his lack of an NFL-caliber arm has put the Eagles in a tough spot on more than one occasion. It's forced Sirianni to completely alter his offense to something that resembles what the Baltimore Ravens did with a young Lamar Jackson. It's also caused the team's top two receiving weapons (Dallas Goedert and DeVonta Smith) to become afterthoughts on more than one occasion.
Minshew, on the other hand, is a more natural pocket passer. He can definitely move a little when required to do so. However, his first read is almost always to throw the ball. He connected with Goedert six times for 105 yards and two touchdowns against the Jets, by far the tight end's best receiving game this season.
The Eagles can get a better idea of what Nick Sirianni is capable of as a play-caller
As previously stated, first-year head coach Nick Sirianni has found himself in a pretty odd position. He was initially hired to revitalize the Eagles' offense and implement some of the innovative passing schemes he learned under Indianapolis Colts head coach Frank Reich. His first couple of games trying to run a pass-first scheme in Philly were a disaster (due to Hurts), forcing him to change his approach entirely.
For what it's worth, Sirianni's ability to completely alter his team's scheme after a slow start is awe-inspiring. He has the Eagles playing elite run-first football, and it's the primary reason they find themselves back in the mix for a wild-card spot.
However, it's not a sustainable way to operate.
Whether you like it or not, the NFL is a pass-first league. The best teams always find a way to move the ball through the air when the pressure is highest. Until the Eagles can get back to that mode of offense, their ceiling will be incredibly limited.
Minshew shouldn't be viewed as the future of the QB position in Philadelphia. However, his ability to pass the ball more effectively gives Sirianni a chance to implement his original playbook again. It's an underrated aspect of the conversation that needs to be considered. Figuring out if Sirianni can coach is just as important as figuring out if Hurts can be a long-term starter in the NFL.
Minshew didn't hinder the Eagles' running game
After the Week 13 win over the Jets, Eagles running back Miles Sanders said it was harder to run without Hurts on the field.
The numbers tell a different story.
Despite the absence of Hurts' legs, the Eagles still had a monster game running the football. In fact, Sanders himself had his best game of the season. He rushed for 120 yards on 24 carries — both season highs. Rookie running back Kenneth Gainwell also chipped in 54 yards and a touchdown.
Hurts is unquestionably an elite runner. However, his legs are an overrated aspect of the Eagles' success running the football. They have several good RB options on the roster and one of the best run-blocking offensive lines in the league. On paper, they should be able to run the football with you or me handing the ball off.
Minshew can hand the ball off just as well as Hurts while simultaneously offering more as a passing threat.
Ultimately speaking, the Eagles shouldn't make drastic conclusions off one game. Instead, they should simply give Minshew one more start against the Washington Football Team after the bye and see what happens. If he plays well again, then give him another start. If he struggles, go back to Hurts.
After all, Sirianni and the Eagles spent all offseason talking about the importance of competition. Minshew has done enough to warrant said opportunity to compete.
All stats courtesy of Pro Football Reference.