Olympics 2016: Why Denying 3-on-3 Basketball Is a Mistake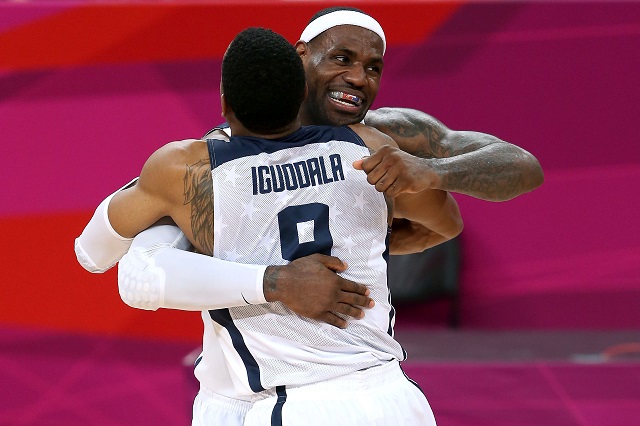 When we read that, according to The Betoota Advocate, the International Olympic Committee (IOC) had agreed to make 3-on-3 basketball a part of the official event program for the 2016 Rio Olympics, we couldn't help but feel elated. Immediately, a multitude of scenarios popped into our heads:
How many teams would be allotted to each country? What kind of court would this be played on? Would it be a blacktop surface? Would they use chain nets? How would they pick the referees? Would AND1 get to sponsor the event?
Would teams consist of pro basketball players, or would legendary street ballers get to participate? Or could it be a combination of both? Just imagine Hot Sauce crossing over a defender, then kicking it to The Professor, who then tosses a no-look alley-oop to LeBron James. Talk about an Olympics moment.
The possibilities could be endless.
And then, of course, the other shoe had to drop. It turns out that The Betoota Advocate is a satirical publication, and the IOC was never all about the 3-on-3. Cue broken hearts everywhere. And, just like that, disappointment took over. No longer would 3-on-3 basketball get the spotlight that it so richly deserved. And, as a result, the IOC missed out on a chance to not only help modernize the Olympics, but even the playing fields, so to speak.
Let's explain why 3-on-3 basketball would've been a successful addition to the Rio Games.
1. Proven track record
In the Singapore 2010 Youth Olympics, 3-on-3 basketball was added to the program and proved to be a hit at the event. Unfortunately, the International Basketball Federation (FIBA) was saddened to learn that this sport would not be making its way to the biggest stage. The organization stated:
We strongly believe that 3×3 is an exciting and spectacular discipline which offers a unique cocktail of sports and urban culture and would perfectly fit within the Olympic Games and responds to the IOC's clear wish to rejuvenate and modernize the summer program. We are very thankful to Rio 2016 for their continued support in our efforts for the inclusion of 3×3.
It appears that 3-on-3 basketball might be too forward-thinking for the IOC. Perhaps they perceive it as just a "street" sport. However, FIBA is hoping to change that perception.
2. Potential for legitimacy
The goal is to take this version of the sport, which has been predominantly played on playgrounds and school yards, and create a database that allows countries to determine their best teams. FIBA Secretary General Patrick Baumann wants to turn 3-on-3 ball into a legitimately recognized sport with comprehensive world rankings. His hope is to have registered players, and a system to chart wins and loses.
At this point in time, there are already world tours and world championships in the sport of 3-on-3 basketball. This is not something that is going to go away, so why fight it?
Besides, it's inclusion into the Olympics could help make for better competition. As well as more competition, for that matter.
3. More countries can compete in the Olympics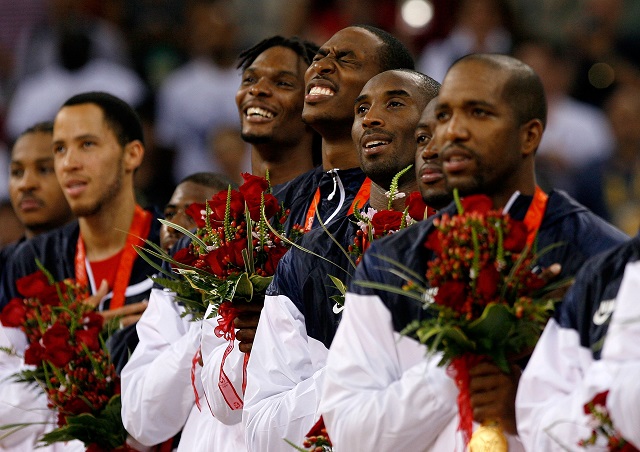 According to Baumann, 3-on-3 basketball allows countries that aren't big enough to field a full national team the chance to compete in the Olympics. He claims that smaller nations send teams to the world championships. To this point he follows by saying, "We've chosen three-on-three as being one way of bringing that community into the Games … For us, this is also really about growing the mass of players on a grassroots basis. We want them to be part of the family and hopefully have new talents for the game."
The Olympics are supposed to be about community and bringing different nations together in competition. We should strive toward incorporating sports that allow for this to happen. Besides the fact that this sport is a hit among youth participants because of its speed and reliance on quick decision making, it has the potential for massive global reach.
The IOC made the wrong decision on this one.