3 Reasons Kevin Durant Should Stay in Golden State (and 3 Reasons He Should Leave)
Kevin Durant's career with the Golden State Warriors has gone the way that many expected it would. Despite playing for a team that was already generationally great when he joined it, Durant has proven that he can still dominate at an individual level. On the flip side of that coin, some would say that Kevin Durant has merely done what he's supposed to do, and nothing he does on a team that has proven that it can contend without him furthers his legacy.

Durant has a decision to make as he enters free agency again. He can opt to stay with a team that is almost guaranteed to contend for several more years, or he can start a new chapter that is friendlier to his legacy as an individual player.

Why Kevin Durant should stay with the Warriors
As Kevin Durant ponders him impending free agency, he has some tough decisions to make. Staying with the Golden State Warriors is one option, and here are three reasons to stay with Stephen Curry and crew.
Rings aren't easy
If Kevin Durant leaves the Warriors, he will almost certainly end up in a worse situation than the one he has in Golden State. While there may have been some locker room drama between Durant and his teammates, the Warriors could be coming off of a third straight championship, and while Durant missed several playoff games, he was a vital piece in the ones he did play. He will not have the luxury of being able to depend on his team without him elsewhere.

Opening a new stadium
The Warriors are on the verge of moving into a new stadium across the bay in San Francisco. If Kevin Durant stays, he could help make his mark on the new stadium and make himself part of its legacy forever.
Professional athletes have a knack for becoming synonymous with the place where they play, and if Kevin Durant plays well in the new one, it could very well be The House That Kevin Built.

Further the Warriors legacy
The Warriors are showing no signs of slowing down. While every year has the same pitfalls, threats of elimination, and rumors of their locker room falling apart, they always rise back to the top and defend their throne. Legacies such as this are hard to replicate, and if Kevin Durant leaves, he may regret not sticking around for however much longer this Warriors' ship floats.
Why Durant should leave
Almost everyone believes Kevin Durant is halfway out the door with Golden State. Here are three reasons he should walk away when NBA free agency starts on June 30.
The Warriors are Stephen Curry's team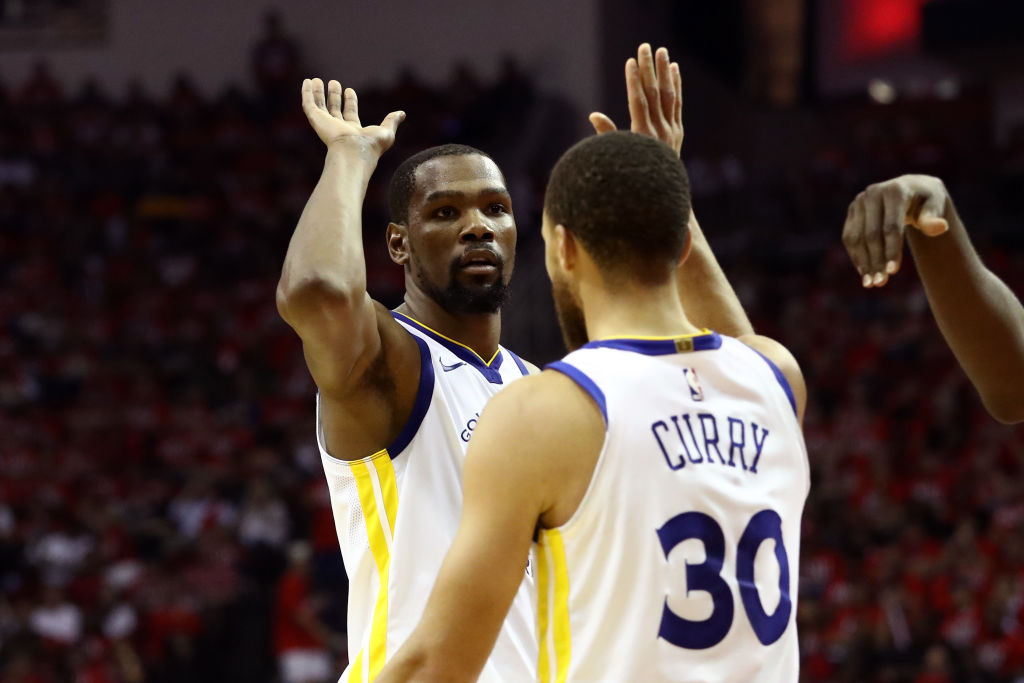 Regardless of what Kevin Durant does in a Warriors jersey, they are Stephen Curry's team. When they win, it is thanks to Steph, and when they lose, it can often be put unfairly on Durant.
Even with his two straight Finals MVPs, Durant is rarely the first name people think of when they talk about the Warriors. He might not even be in the first two or three names people mention. While he is a part of something historic, he isn't necessarily attached to it the way that other players of his caliber have been.

Prove his doubters wrong
People immediately criticized Kevin Durant for abandoning his old team, taking the easy way out, and joining the team who embarrassed him in the playoffs when left Oklahoma City for the Bay. Many of those criticisms remain today.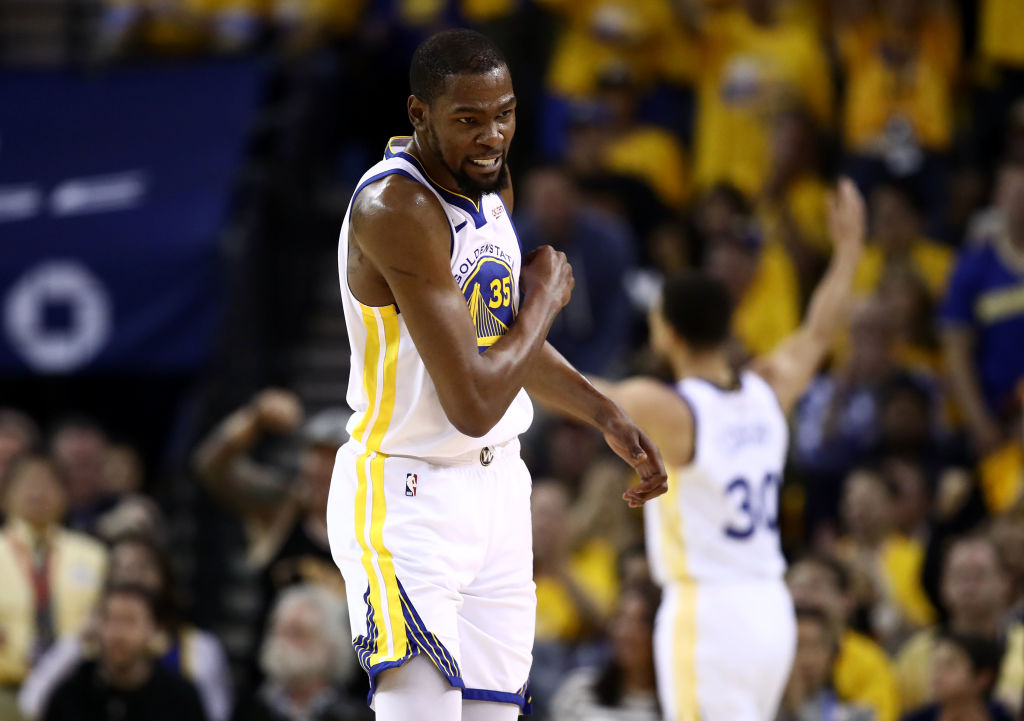 Kevin Durant says he doesn't pay attention to his detractors, but his notorious tweets make it clear that the criticism takes its toll. At the wrong side of 30, this may be his last chance to further his prove he can do it on his own.

Dictate his legacy
Kevin Durant is one of the greatest players to play the game, yet his legacy isn't as storied as a LeBron James, a Magic Johnson, or a Michael Jordan. Part of that is because he seems like part of a team's story rather than the author of his own. If Durant brought success to a team like the Knicks, Clippers, or even a small market like Sacramento, he could arguably secure his legacy further than he ever will as part of an already great team in Golden State.