3 Reasons Why Gavin Lux Was Called Up by the Los Angeles Dodgers
The Los Angeles Dodgers decided against trading for an elite bullpen arm like Felipe Lopez at the trade deadline because they didn't want to part with any of their top prospects. Those prospects include catcher Will Smith and pitchers Dustin May and Tony Gonsolin, who have already been chipping in at the pro level over the last month. Now, it's Gavin Lux's turn.
Gavin Lux made his big-league debut on September 2 and wasted little time living up to the hype, roping a single into center field on the very first pitch he faced. Lux finished his day at the plate going 2-for-5 with three runs. The Dodgers are loaded with offensive depth, but there are three reasons why now was the right time to call up the 21-year-old infielder.
1. Max Muncy's injury opened up a spot at second base
Max Muncy has been one of Los Angeles's best hitters in 2019 batting .253 with 33 home runs and 87 RBI. He has split time this season starting at third base 24 times, first base 35 times and second base 59 times. Muncy was sent to the injured list last Friday with a fractured wrist, and while he isn't expected to miss too much time, the Dodgers are going to want to play it safe with him to make sure he's at 100% for the team's postseason run.
While Lux is a natural shortstop, he requested time at second base in the minor leagues this season to be better prepared for a situation like this one. Enrique Hernandez and Chris Taylor are both viable options at second base, but Lux's bat offers a lot more upside. Dave Roberts plans to start Lux at second base against right-handers to start, but he could eventually work his way up to becoming an everyday player.
2. Lux didn't have anything left to prove in the minor leagues
Gavin Lux has torched minor league pitching at every level for the last two seasons. In 2018, Lux batted .324 with 15 home runs and 13 stolen bases in 116 games across his stops in A+ and AA ball. He opened this season in AA with the Tulsa Drillers and batted .313 with 13 home runs in 64 games.
When he got promoted to AAA to play for the Oklahoma City Dodgers, Lux batted a remarkable .392 with 13 home runs and 39 RBI through 49 games. He owned an on-base percentage of .478, a slugging percentage of .719, and an OPS of 1.197 with Oklahoma City.
Lux still has work to do as a fielder, but as a hitter, he's clearly big-league ready.
3. This is his audition for the 2019 postseason roster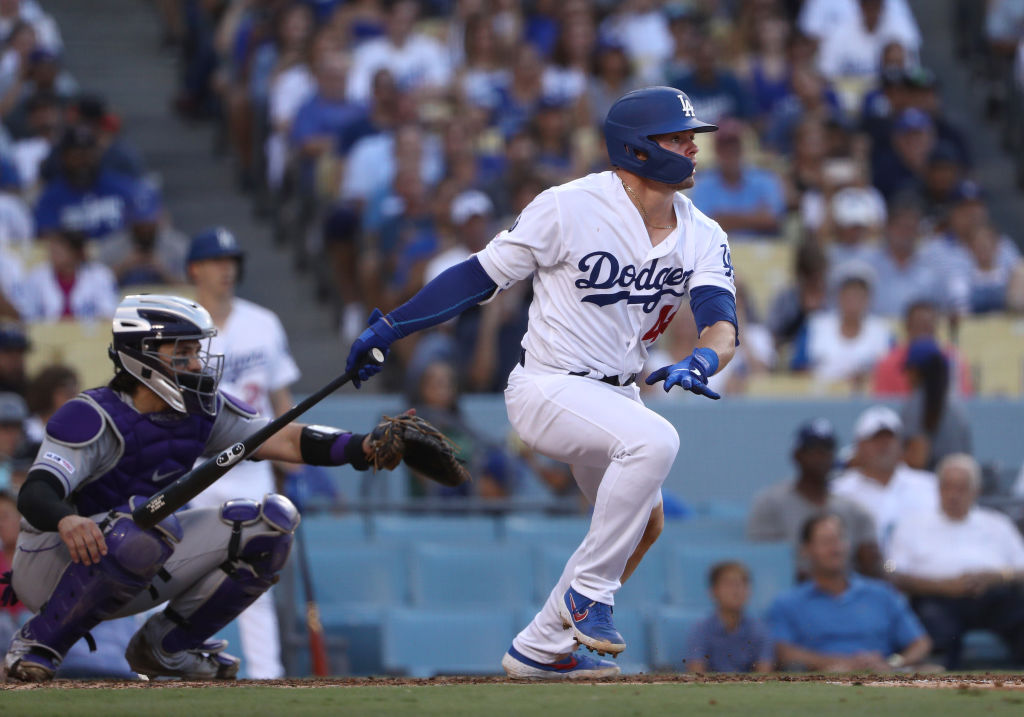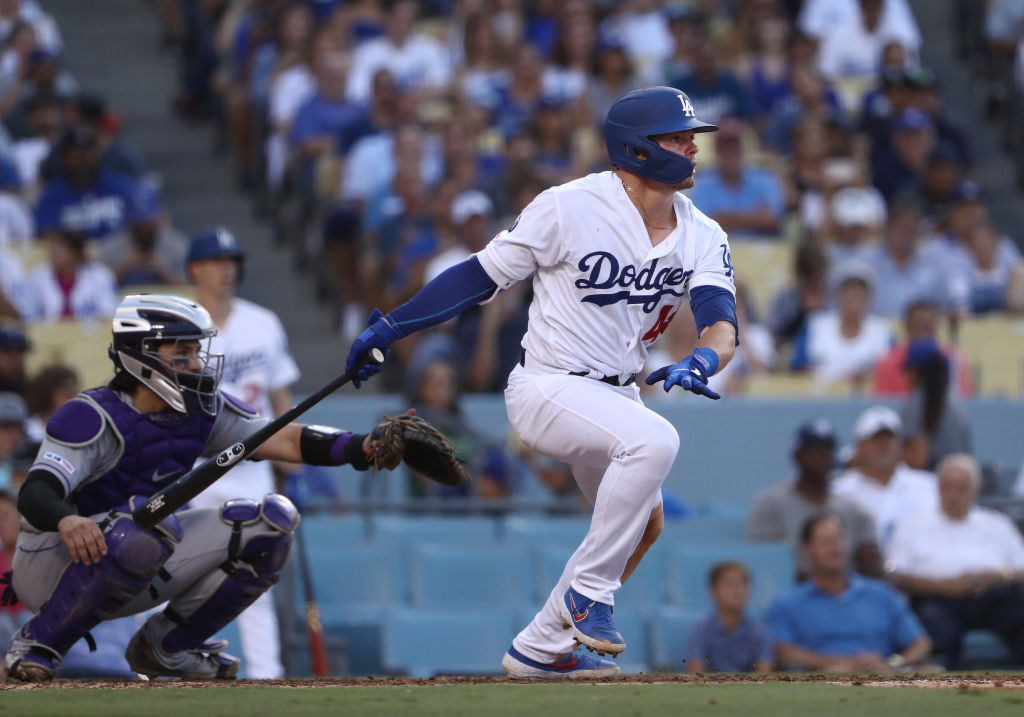 Every September in Major League Baseball, the 25-man active roster expands to a 40-man roster. This expanded roster number will drop to 28 players in 2020, but the Dodgers will make the most of it in the meantime.
With no penalty for calling up as many as 15 new players to the active roster, the Los Angeles Dodgers can use the month of September to rest some of their starters and to audition younger players for a role on the final 25-man postseason roster.
As a result, there's really no reason not to have Lux up with the big club this month. If he plays well enough to make the playoff roster he could be a valuable asset to the Dodgers in October. And even if he doesn't make the playoff team, this month of experience at the pro level will be great for his development.
With more performances like the one he had in his debut, Gavin Lux has a great shot at playing postseason baseball in 2019.