3 Stories You Missed While Max Verstappen and Lewis Hamilton Battled for the Championship in Abu Dhabi
The 2021 Formula 1 Abu Dhabi Grand Prix was a thriller. Suspense, tension, and a last-lap battle for the championship crowned Max Verstappen as the victory. His win over Lewis Hamilton may come with some controversy but does not overshadow a great racing season and a fantastic title showdown in the Middle East.
While Hamilton and Verstappen went toe-to-toe for the world championship, a great race raged on behind them. The focus may have been on the front of the field, but plenty of action and great stories happened down the grid. Here are three stories you might have missed during the epic season finale.
Carlos Sainz Jr. finishes in third place, outscores teammate Charles LeClerc
Carlos Sainz Jr. joined Ferrari at the beginning of 2021 after leaving McLaren. The expectation was he would play wingman to the talented and super-quick Charles LeClerc. Ferrari has thrown their full support behind LeClerc and believes him to be their future and path back to the world championship.
Sainz had other ideas, quickly got up to speed, and was just as quick, if not quicker, than his teammate. Some early season crashes in qualifying dampened the mood of his arrival, but his record speaks for itself this year. In Abu Dhabi, Sainz finished in third while LeClerc finished in 10th. Sainz has scored 164.5 points for the season, landing him fifth overall, while LeClerc finished with 159 points in the seventh position. Sainz also scored four podium finishes to LeClerc's single podium.
With a performance like that against a driver as highly rated as LeClerc, Ferrari should be asking themselves if Sainz might be the number one driver they need to lead the team back to championship glory.
Yuki Tsunoda picks up the fourth spot, his best finish of the season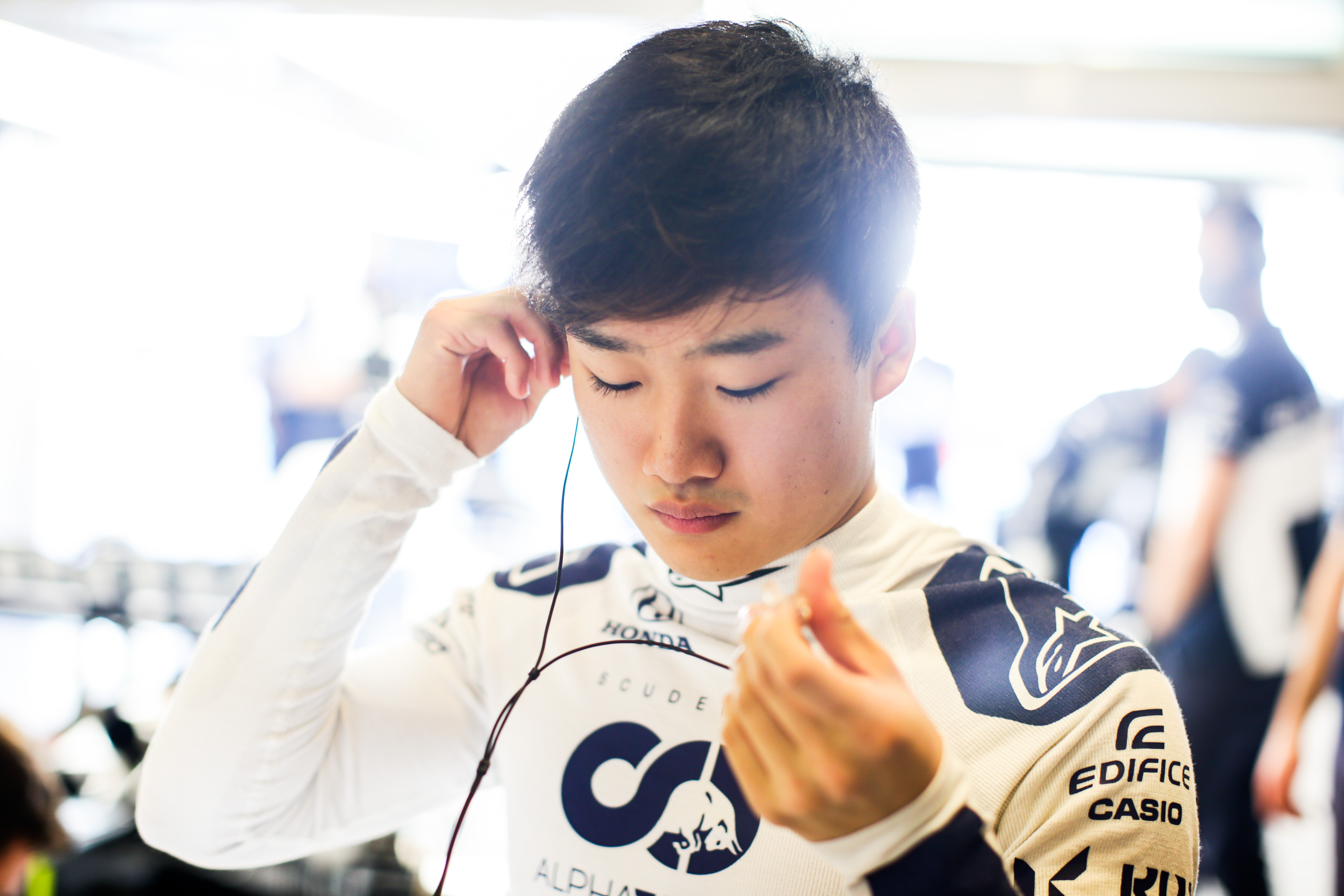 Japanese racing driver Yuki Tsunoda was the most talked-about rookie in the 2021 racing season. A Red Bull Junior Program protege, Tsunoda rode a wave of hype coming into the season as the next exciting superstar.
His rookie season with the AphaTauri team has been anything but spectacular. Crashes, poor performances, and getting outscored by teammate Pierre Gasly have made him look average at best. A brilliant qualifying and race saw Tsunoda finishing in the fourth position in Abu Dhabi. It may not be the podium finish he was hoping for, but a fourth-place and finishing ahead of his teammate will give him a much-needed boost in confidence.
Tsunoda's contract with AlphaTauri runs through 2022, and if he is to make a move to a top team in the future, he will need more performances like the one in Abu Dhabi. He's got the talent and natural speed, but tapping into those qualities during a race weekend has been his biggest challenge in 2021.
Daniel Ricciardo struggled through 2021 but his sense of humor never left
Daniel Ricciardo is a favorite of Formula 1 fans for a good reason. He's extremely fast, can win races, is spectacular to watch, and has a fantastic sense of humor. Ricciardo is always seen in the paddock and press conferences with an enormous smile on his face and is genuinely excited to be a part of the Formula 1 circus.
Ricciardo's 2021 season has not gone according to plan. He has struggled to adapt his driving style to the McLaren and has been unable to match the performance of his teammate, Lando Norris. A win at the Italian Grand Prix went a long way to rebuilding his confidence, but his season has looked "ragged" at best.
Ricciardo never lost his sense of humor despite the struggles, and it was on full display in Abu Dhabi. He started the weekend at the press conference revealing a temporary tattoo of Fernando Alonso's face. The tattoo was a gift from Alonso as part of the drivers' Secret Santa fun. It was clear that Ricciardo enjoyed it and had fun showing off the image of his competitor to the press and media.
Always in the mood for a joke and some fun, Daniel Riccardo set his sights on the Aston Martin F1 team. While the entire team lined up in front of their F1 car for a photo, Riccardo rushed into photobomb the group. This isn't the first time he's photobombed his competitors, but it was the first time he managed to insert himself into a full team photo.
During the race weekend, all of the attention centered around the title battle between Max Verstappen and Lewis Hamilton. Still, behind them, there was plenty of great racing, extraordinary performances, and drivers having fun. There was no shortage of action, and with a very short off-season, the best drivers in the world will be back on track in three months.
Related: Max Verstappen and Lewis Hamilton Co-Starred in a Formula 1 Drama Worthy of a Screenplay