3 Storylines for American Fans in Man United vs. Real Madrid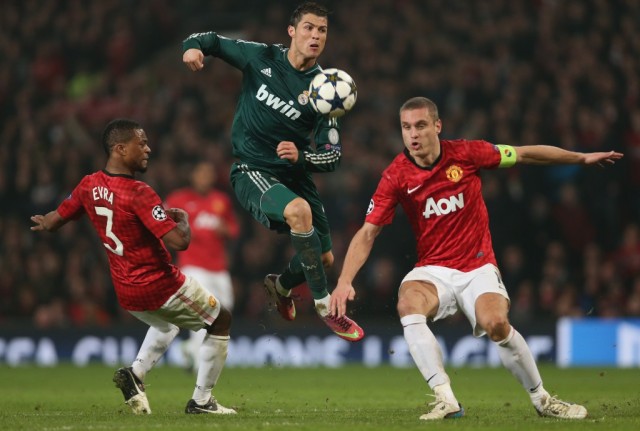 When Real Madrid and Manchester United kick off this weekend at Michigan Stadium, home of the University of Michigan football team, it could be the start of a record-breaking day. Both teams, well-known powerhouses among the most and even some of the least knowledgeable fans, will be playing in a game that could boast more than 100,000 fans. The former record for a soccer game held in the United States? It's 30 years old and was set during the 1984 Olympics in Atlanta, with a then-record crowd of 101,799 people.
For non-American readership, this "football" match should be a big one. And ironically enough, if the stadium brings in anywhere near the number of fans it does for the Wolverines' football games (a 251-game streak of more than 100,000 fans), it should far surpass the current record. But these fans won't just be Michiganders from around the area. The game is expected to draw an eclectic group of viewers: European expats who live in the United States and rarely get to watch their favorite teams, as well as Canadians and Americans from all over. At the end of the day, though, it doesn't really matter who's cheering — it's that they are there and watching two of the best European clubs square off in the United States.
Naturally, this game brings with it high expectations. Tickets weren't cheap, the teams are highly touted, and fans are hoping to watch (live being the key aspect) some of the best soccer they have and might ever see. As part of the International Champions Cup Tournament, this game will be one of many played across the United States by the biggest and best European soccer teams. Whether the Real Madrid-Manchester United game lives up to these lofty expectations is anybody's guess. But until Saturday comes, here are three potential storylines you'll be reading about after the big matchup.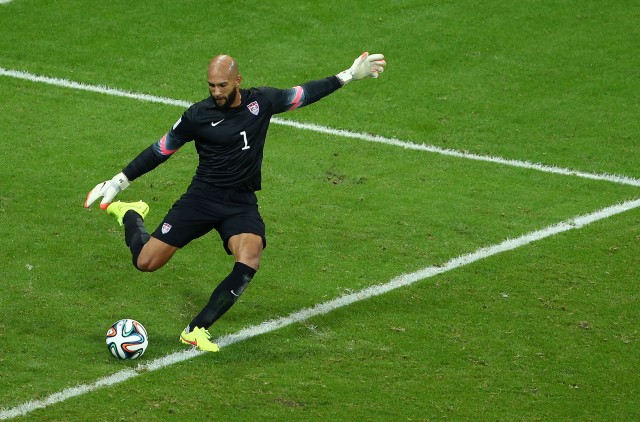 1. It's an Opportune Time
The United States is so sports-crazed in general that it seems like at any point there is at least one big sporting event going on. The NBA playoffs, NFL playoffs, NCAA basketball tournament — even something like the MLB All-Star Game that took place a few weeks ago was a high-profile event. Americans love sports. People around the world love soccer. And when you take into consideration that on July 1 this year (almost exactly a month ago), millions of viewers were watching the United States play Belgium in the World Cup's Round of 16, well, soccer seems pretty relevant.
Sure, the matchup between Real Madrid and Manchester United might not be very relevant to your average American sports fan, but that was before soccer fever struck. Though this tournament wasn't specifically planned to coincide with the end of the World Cup (it was really planned as a preseason event before the start of the Premier League), the timing worked out perfectly. A majority of the fans on Saturday will still have that itch for good soccer that the United States' success in the World Cup started. If the fact that these two teams are two of the best clubs in the world doesn't draw fans, a newfound desire for soccer might do the trick.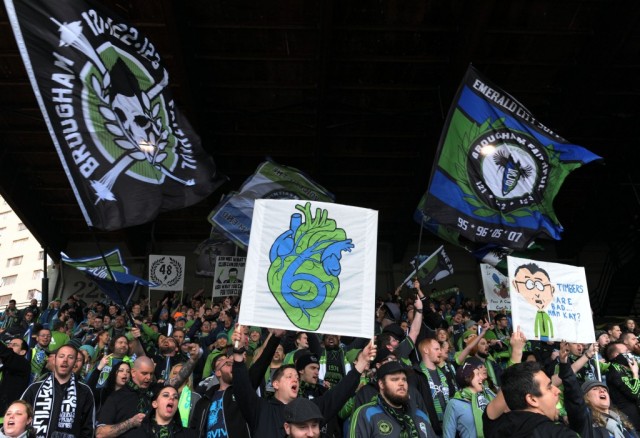 2. The U.S. Can Draw Big Crowds to Soccer Games
When looking at Major League Soccer, it's no secret that it's by far the smallest American sports market in terms of ratings, money spent, and money brought in from advertisements, etc. Looking at recent average attendance from MLS games, we see why these numbers are where they are: teams, on average, had 10,864 people per game this past season. Remember that organizers for this game at Michigan Stadium are predicting numbers to surpass 100,000 people. That's almost ten times the amount of attendees at an average MLS game. Something isn't adding up here.
While the Champions Cup boasts more talent than the average MLS game, soccer's still soccer, right? Evidently not, unless soccer is about to make a big arrival on the U.S. television and broadcasting scene. But does this game really show us that soccer — MLS soccer, not necessarily only World Cup games and Champions League games — could have more highly attended games than it does? Does the MLS just need a new branding strategy? If only it were that easy. Either way, with potentially more than 100,000 fans watching Saturday's game in a state that doesn't even have an MLS team, you'd think soccer games in general could draw bigger crowds across the United States.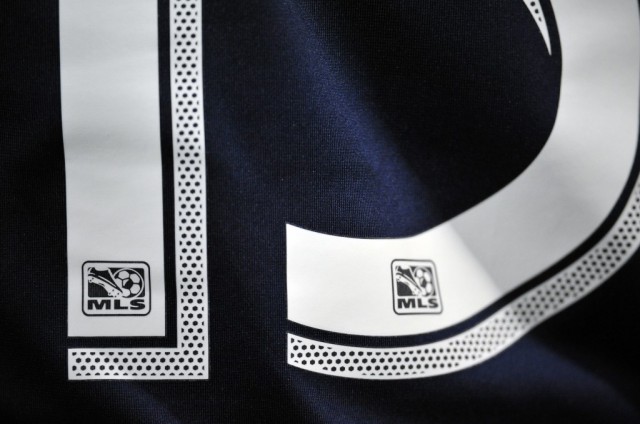 3. Why the MLS Will Never Be That Popular
All you have to do is look at the money. Teams like Real Madrid and Manchester United pay some of their players salaries similar to that of the biggest American leagues. And the reason they can do that, whereas the MLS pays its average player a pittance in comparison, is because of the revenue they bring in. In a Forbes list of the most valued franchises in the world, Manchester United checked in at No. 1 ($1.86 billion), above teams like the Dallas Cowboys and the New York Yankees in second and third, respectively. Coincidentally, Manchester United's opponent on Saturday, Real Madrid, came in fifth, at $1.45 billion. Looking at the MLS, in 2013, according to Forbes, the Seattle Sounders were valued at $175 million.
The money just isn't there. Next year, Cristiano Ronaldo will make $49 million playing for Real Madrid, and that's before his endorsement deals. Teams in the MLS can't match that. For example, in 2014, Michael Bradley — one of the U.S. Men's National Team stars in this past World Cup — was the highest-paid MLS player, with $6.5 million guaranteed. Unfortunately, until the money is there, big-name European stars (excluding David Beckham's end-of-career stint with the L.A. Galaxy) wouldn't dare leave the fame and riches of the European leagues to come to the United States.