3 Takeaways From Episode One of the Oakland Raiders on Hard Knocks
When the Oakland Raiders were selected as the team that would be featured on this year's edition of HBO's Hard Knocks, NFL fans around the country were thrilled. Jon Gruden and Antonio Brown have personalities built for reality television, and the Raiders have been one of the most dysfunctional franchises in the NFL for the better part of the last two decades.
In the first episode of the new season of Hard Knocks that aired on Tuesday night, the Raiders seemed surprisingly functional. Big personalities were the focus as opposed to any drama or infighting that fans might have been expecting. There were three personalities in particular that stood out in episode one.
1. Rookie Johnathan Abram could emerge as the star of the show
Johnathan Abram is tailor-made for a show like Hard Knocks. When he first arrives at camp, he parks next to Derek Carr's car and then proceeds to unload $500 worth of snacks from his trunk. He was just getting started.
During a no-contact practice, Abram laid out one of his teammates with a hard shove as he was pursuing the ball. When he got chewed out by Jon Gruden for the hit, Abram stood his ground, asking if he could hit harder tomorrow when the team was wearing pads. Gruden pleaded with his young safety, telling him that he loved his intensity and aggression but that he didn't want to see any of his own guys getting hit.
Abram also went horse-back riding with Clelin Ferrell and argued with Derek Carr about how to pronounce the word "salmon", insisting that the "L" should be emphasized. Love him or hate him, Abram is exactly the type of player that shines on a show like this as he gets people talking
2. Antonio Brown can't dial it back, on or off the field
Antonio Brown was limited in practice during the first week of Hard Knocks due to a foot injury that he reportedly suffered in a cryotherapy chamber. Despite his physical limitations, Brown looked great in the action that he did see on the field.
But while trainers insisted to Brown that he dial back his intensity and speed during practice to let his feet heal, the notoriously hard-working wide receiver doesn't seem to have a gear below full-throttle. The trainers eventually had to ask Jon Gruden to limit Brown's practice reps for the player's own good.
Off the field, Brown was quite the character as expected. He arrived at training camp in a hot air balloon, telling the cameras that he was floating like a butterfly so he could sting like AB. He made sure that the cameraman understood that he meant AB like his initials, not like "a bee".
And in one of the funniest moments of the episode, one of Antonio Brown's kids asked the star receiver where Ben Roethlisberger was. "He plays with the Steelers," Brown responded with a laugh. "My quarterback is Derek now. We don't play with Roethlisberger no more. We play with the Raiders. We play with Derek Carr."
3. Jon Gruden isn't messing around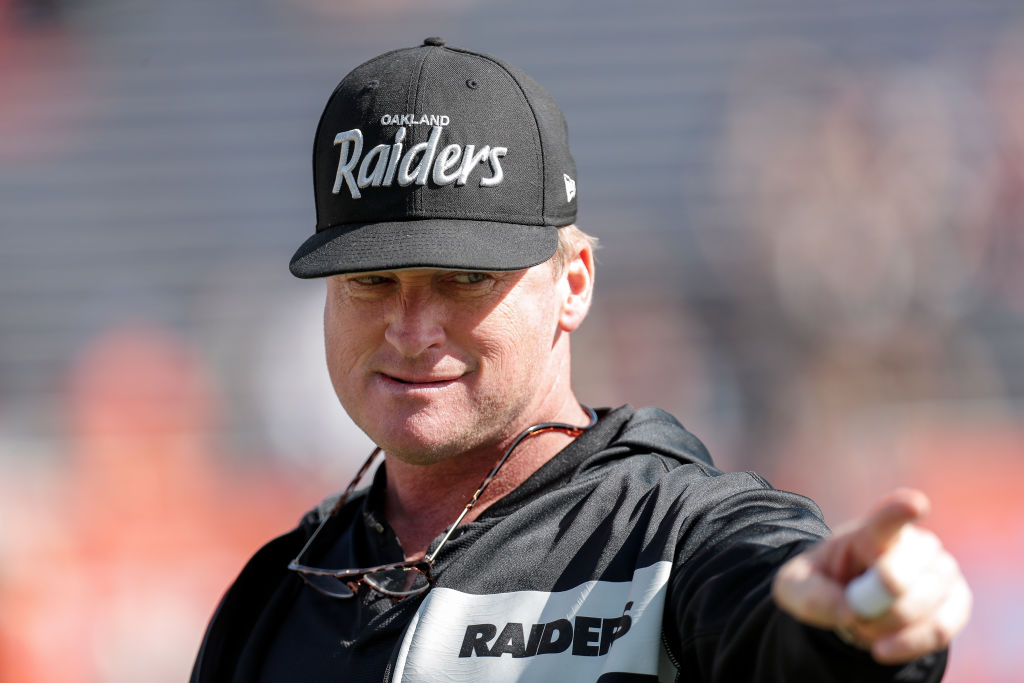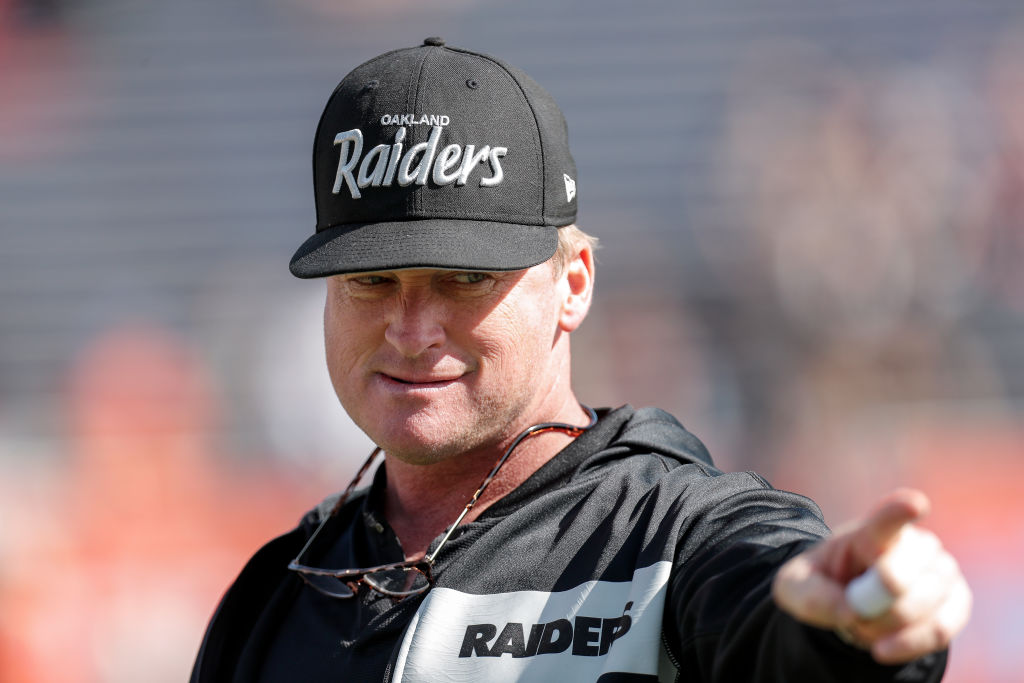 Jon Gruden returned to the Oakland Raiders last year on a 10-year, $100 million contract that made him the second-highest-paid coach in the NFL behind only Bill Belichick. After a disappointing 4-12 season last year, Gruden made it clear in one of the first scenes of Hard Knocks that the 2019 season won't be about dreams, it'll be about nightmares.
"Everybody in the NFL has a dream about making it in the NFL. 'I got a dream of winning the Super Bowl. I got a dream of being in the Pro Bowl'. I'm really not into dreams, anymore, I'm into f—ing nightmares. You guys with me on that? You gotta end somebody's dream. You gotta take their job, you gotta take their heart, are you guys clear about this NFL s— now? We're not trying to go to the Peach Bowl, we're not trying to go to the Gator Bowl, or the Blue Bonnet Bowl, we're trying to go to the Super Bowl."
The first half of the episode seemed to be setting up defensive tackle Ronald Ollie, who starred in the first season of the Netflix series "Last Chance U", as a player we would follow through camp in his quest to make the final roster. But Gruden wasted no time at all in cutting the undrafted free agent when he failed to impress and camp and missed a training session for his injured foot.
To those outside of the organization, the Raiders don't look like much of a threat this season. But Jon Gruden wants to win, and he wants to win now.