3 Tanking MLB Teams That Have Become an Embarrassment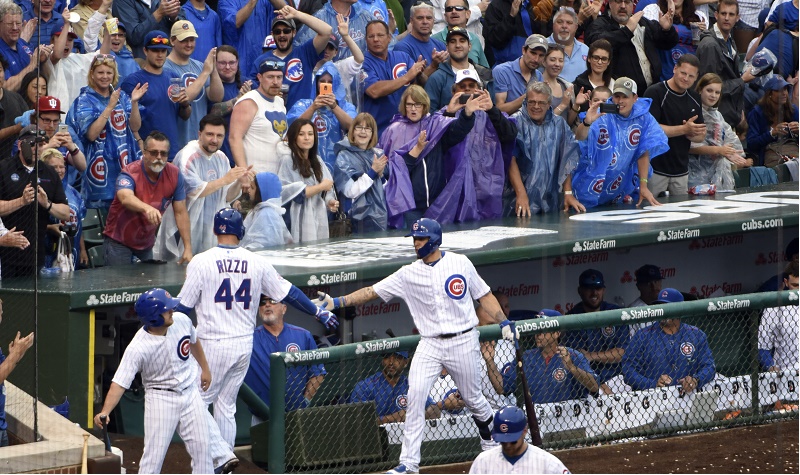 How 'bout them Cubbies, right? In case you have missed the Chicago juggernaut as it's plowed through Major League Baseball, the Cubs are on pace to win 116 games, equal to the 2001 Mariners. As always, this phenomenon would be impossible without a help from teams that are just bad. The 2001 Mariners had the Angels, against whom they went 15-4; the 1998 Yankees went 11-1 versus the Devil Rays. In this historic run by the Cubs, three tanking MLB teams have bolstered the club's record considerably.
Chicago's record against the Atlanta Braves, Cincinnati Reds, and Philadelphia Phillies hit 11-1 on June 6, good for a .916 winning percentage. Granted, the North Siders have been no stranger to dominating legit contenders like Washington (4-0) and Pittsburgh (5-1), but besides games played against our three exhibits of tanking, Chicago is 29-15 (.659). That's terrific, but not historically great. Joe Maddon's group will face the three clubs 12 times more, and has many more against San Diego and Milwaukee, stage-two tankers themselves.
For now, we'll focus on the horrendous clubs of Cincy, Philly, and The ATL, one of which took a month to show its most dreadful side. You can expect each one to get worse as the trade deadline nears, and they have become embarrassments to the game. We start in the City of Brotherly Love.
1. Philadelphia Phillies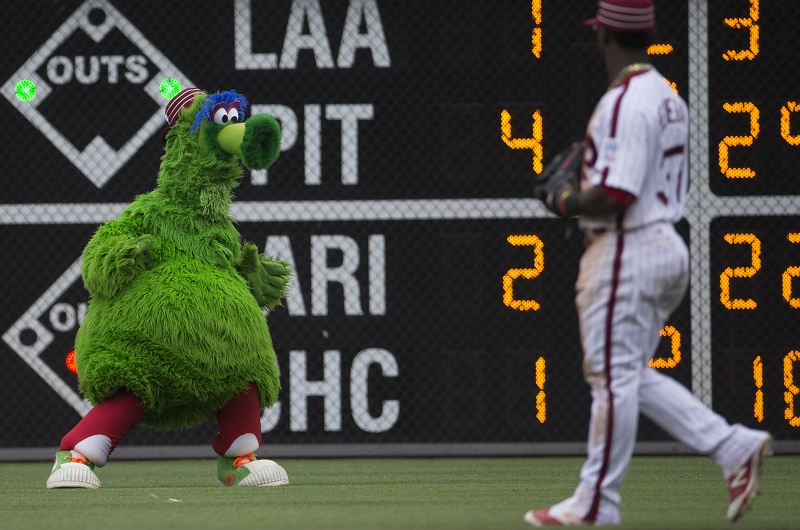 That stench is not the Schuylkill River you're smelling; it's the Phillies club on the field in 2016. After the surprisingly good (14-10) April, Philly has sunk to the depths most expected it would inhabit the entire season. Toward the end of May, the club went on a run in which it lost eight straight and 13 of 17, taking a firm hold of fourth place in the NL East.
Only those lowly Braves have scored fewer runs than the Phillies, and the offense caught up with them fast. For a full picture of this futility, try this stat: the Phils have scored three runs or fewer in 36 of 59 games this season. Not even the Braves can say that. Vince Velasquez, one of the club's bright spots in April, had the spell broken in May when he posted a 5.12 ERA. You might say the shine has come off this team in every way, and it should be a long summer in Philly, especially when the other team scores four runs.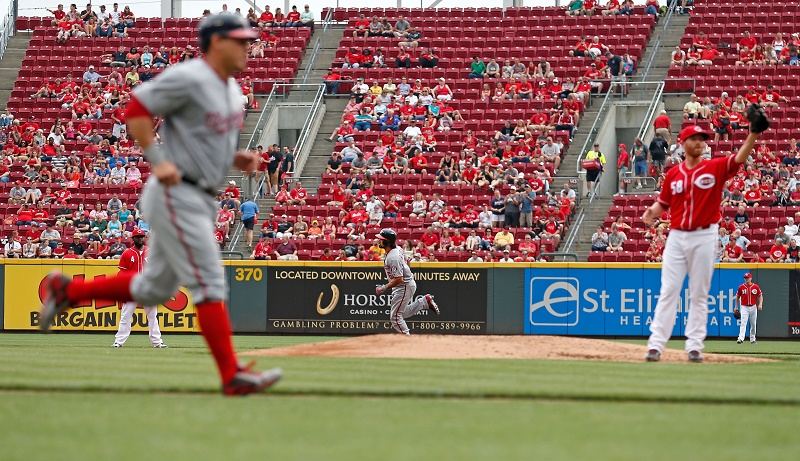 2. Cincinnati Reds
Cincinnati boasts the worst pitching staff in baseball. This staff is the only one in baseball with a negative (-3.1) WAR, and its 5.63 ERA is an atrocity to behold. That about sums it up for the Reds in 2016. Because they seem to be trailing in nearly every game, the offense's respectable run total (15th in MLB) goes wasted on a daily basis. Most cringe when they see the .368 winning percentage of a once-proud baseball franchise.
While we predicted this team had a legitimate shot at losing 100 games, the number could be revised in the coming months. Hot-hitting Jay Bruce (.280, .923 OPS) is sure to attract interest from a contender, and we can't see any reason why Reds management would say no. In other words, Cincy could feasibly get worse before the trade deadline. At least fans can enjoy the antics of Joey Votto and Brandon Phillips. Those guys are almost guaranteed to stay put.
3. Atlanta Braves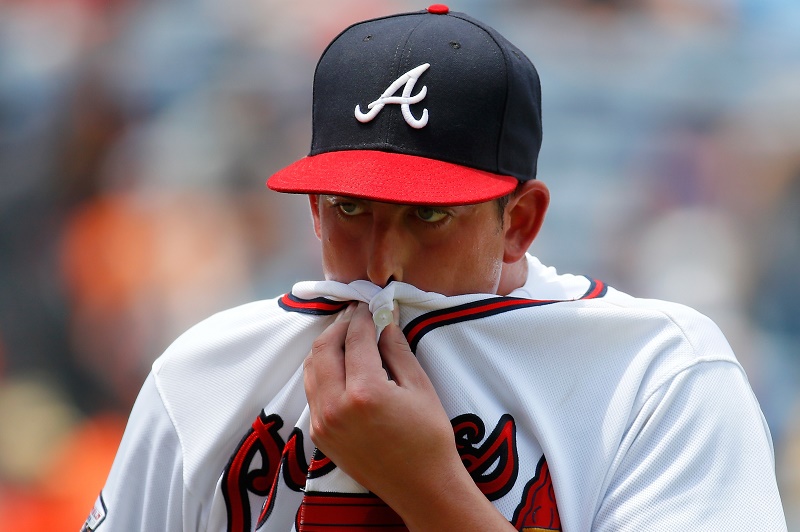 If you want a shorthand way to think of the Atlanta Braves, think of them as the anti-Cubs, a club on pace to lose 117 games. Somewhere, Chipper Jones must be spitting out a mouthful of tobacco juice in disgust. This team managed to be outscored by 98 runs in its first 57 games of 2016, and it boasts a winning percentage of .281, a number so embarrassingly bad it's worse than the Twins have in the AL.
While the Reds are posting a historically bad season on the mound, Atlanta hitters are doing similar work at the plate. The club's 23 home runs, of which Freddie Freeman has nine, is 24 behind the second-worst club. To put that number in perspective, Baltimore's Mark Trumbo had 20 HR by the close of play on June 7. Braves hitters have an appalling batting average of .227 and a putrid slugging percentage of .313. There are no bright spots here, either, and this situation could potentially get worse.
These three tanking MLB teams are soft targets for opponents, and right now NL East teams have the best setup with both the Phillies and Braves in the same division. (The New York Mets may need the head start.) Because there are no anti-tanking measures in place, teams will take this route as they see fit. They might get some high draft picks along the way, but performances this horrible are officially an embarrassment to the sport.
Connect with Eric on Twitter @EricSchaalNY
Stats courtesy of Fangraphs and Baseball-Reference.com.