3 Things We'd Want in Our 'Derek Jeter' Gift Basket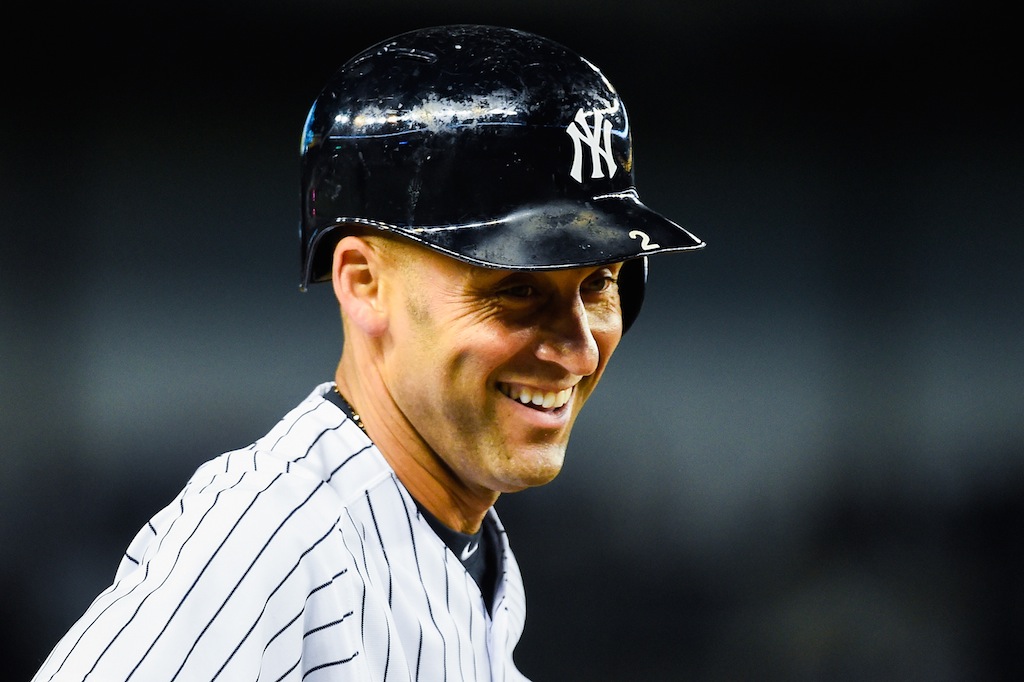 Take everything you think you know about former New York Yankees shortstop Derek Jeter and toss it out the window. It's all a lie. Well, not everything. Just a particular story that helped extend his legend beyond the baseball diamond.
We all know about the 2011 New York Post piece that claimed Jeter sent all his one-night stands home the next morning with a gift basket that included a signed ball by the beloved Captain. Unfortunately, as much as some would like to believe this actually happened, according to the man himself, it didn't.
During his appearance in the debut episode of Undeniable with Joe Buck on DirecTV's Audience Network, Jeter straight-up denied the whole gift basket ordeal. "On top of it, it was a gift basket of my own memorabilia," said Jeter. "So, it's a dumb story. And you really have to be dumber to believe it. But they [the public] believe it."
We understand that this revelation probably shocked a lot of people. But before all hope is lost, we decided to keep the dream alive — from a fictional standpoint. While the idea of Jeter's gift basket may be a lie, this is our list of things we wished made their way into his infamous morning-after goody bin.
1. Baseball signed by Mariano Rivera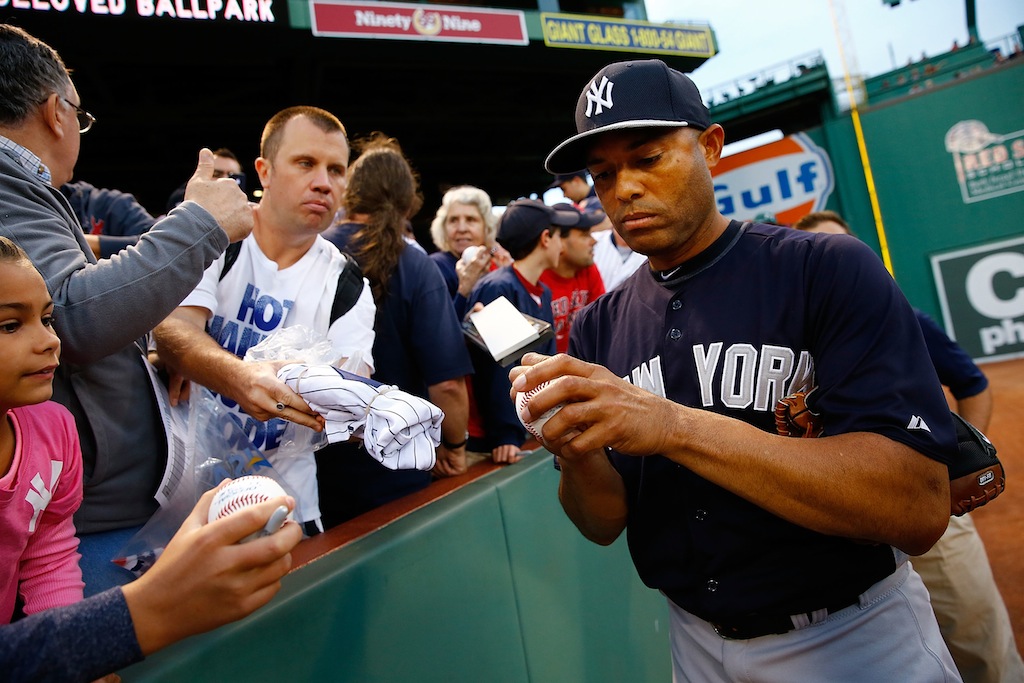 Since the reports surrounding the aftermath of Jeter's one-night stands always involve a signed baseball, we felt obligated to include it in our imaginary gift basket. However, unlike the ball described in the rumors, we'd prefer to have ours signed by the great Mariano Rivera. While both of these Yankees are surefire Hall-of-Famers, Rivera happens to be the best closer who ever played the game. Plus, we think using Metallica's "Enter Sandman" as his walk-up song just made him the ultimate badass.
2. MLB All-Star Game Cleats from 2014
Cleats of a legend. #RE2PECT #ASG pic.twitter.com/9LCEMrCNTq

— Jordan (@Jumpman23) July 15, 2014
Thanks to his affiliation with Nike and the "Re2pect" he received from the Jordan Brand, we know Jeter can get his hands on some pretty sweet gear. As a result, we'd be super grateful if the Captain gave us the custom-made cleats he wore during his final All-Star Game in 2014. We understand they were designed so that Jeter could honor each and every one of his 14 Midsummer Classic appearances. But Derek, you already have the memories that will last you a lifetime. We're just asking for the kicks.
3. Key to New York City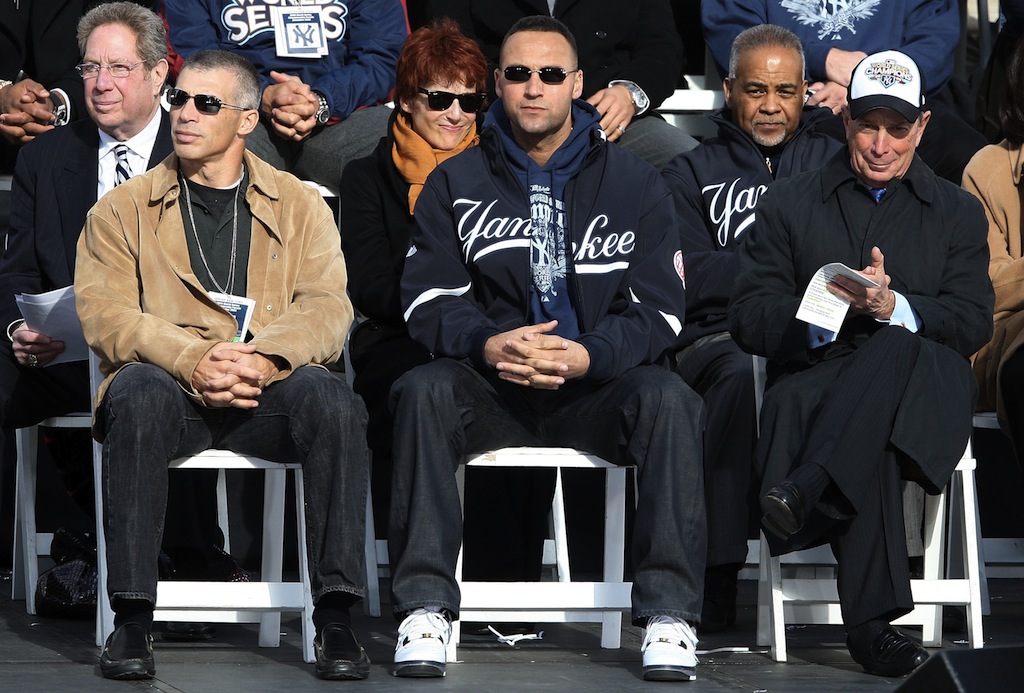 Derek Jeter is so cool that he's received "the key" to multiple cities. And while there's nothing wrong with the city of Tampa, that's not the key we're looking for. We'd prefer the ultimate prize: the key to New York City. We are well-aware that Jeter received it from then-Mayor Bloomberg after winning the 2009 World Series. If there is anything that could make a morning-after gift basket that much more special, it's this item. Then you know you've truly made it.
All information is courtesy of Fox Sports and Deadspin.