3 World Series Dark Horses: Spring Training Edition
In the MLB, there are a handful of teams, like the Kansas City Royals, Chicago Cubs, and New York Mets, that have separated themselves from the pack as early favorites to win the 2016 World Series title. There are also several other teams that could contend for the title if things pan out in their favor. Here are three teams that could be dark horses to hoist the World Series trophy come November.
3. New York Yankees
The New York Yankees returned to the postseason in 2015 after a two-year absence, but they saw an early playoff exit, losing in the wild card game against the Houston Astros. Their balanced offense led the team, finishing second in the league in runs scored (764), 10th in slugging percentage (.421), fourth in home runs (212), and fifth in total bases.
In his first season back after his suspension, Alex Rodriguez blew past his expectations by becoming one of the main sources of production with 33 home runs in 86 RBIs primarily playing DH. Mark Texeira had a resurgent season before he suffered a fractured shin in August, but finished with his highest home run total (31) since the 2011 season.
New York pitching staff ranked near the middle of the pack but the team has a few things to be encouraged by entering this upcoming season. Masahiro Tanaka played the entire 2015 season after dealing with a partially torn UCL in his right elbow that cut his first year abruptly short. In his first season with the club, Nathan Eovaldi recorded a career-high 14 wins.
The Yankees also made a couple key offseason additions, acquiring infielder Starlin Castro from the Chicago Cubs and arguably the best closer in the majors in Aroldis Chapman from the Cincinnati Reds. New York still needs to upgrade their starting rotation, but the team has made moves in the offseason that could make them a dark horse to capture their 28th World Series title in franchise history.
2. Arizona Diamondbacks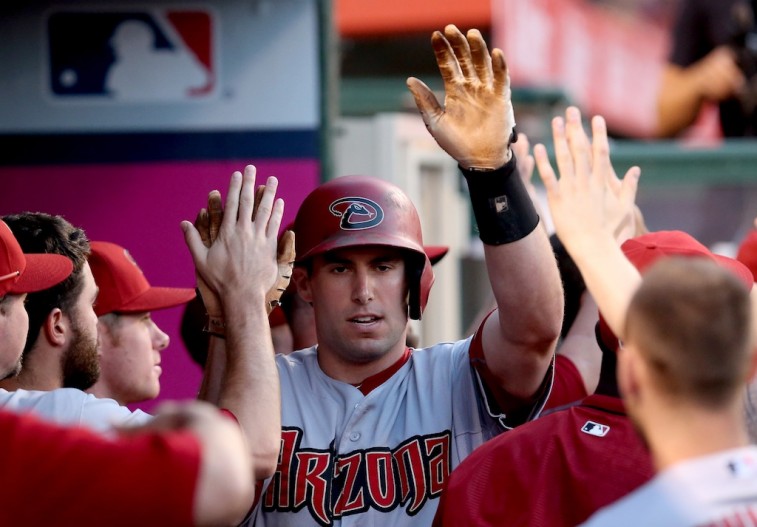 The Arizona Diamondbacks saw a 15-win improvement in 2015, led by their balanced offense that finished inside the top 10 in several offensive categories, ranking seventh in batting average (.264), eighth in runs scored (720), fourth in hits (1494), and eighth in both on-base percentage (.324) and slugging percentage (.414).
Arizona had four full-time players finish with above .300 batting average, led by perennial NL MVP candidate Paul Goldschmidt, who had another impressive campaign (batting .321 with 33 home runs and 110 RBIs). A.J. Pollock had a breakout year posting career highs in batting average (.315), home runs (20), RBIs (76), runs scored (111), doubles (39), and hits (192), which all helped him earn his first All-Star selection.
However, it isn't the hitting that makes the Diamondbacks a dark horse to win the World Series title but rather their vastly improved starting rotation that saw the addition of two All-Star pitchers in Zack Greinke and Shelby Miller. Greinke is coming off his the best campaign of his career in 2015, leading the league with a 1.66 ERA and a 19-3 record that helped him finish second the NL Cy Young award voting.
Despite his struggles in the second half of last season, Miller was one of the most dominant pitchers in the league prior to the All-Star break, holding the third-lowest ERA in the NL at 2.07 with a modest 5-4 record. He was also fifth in opponents' slugging percentage (.304),  and sixth in opponents' batting average (.214). Arizona also solidified their bullpen with the addition of reliever Tyler Clippard and acquired infield help in Jean Segura. In short, the Diamondbacks seem to have assembled a team that could be a heavy sleeper pick to win the World Series.
1. Toronto Blue Jays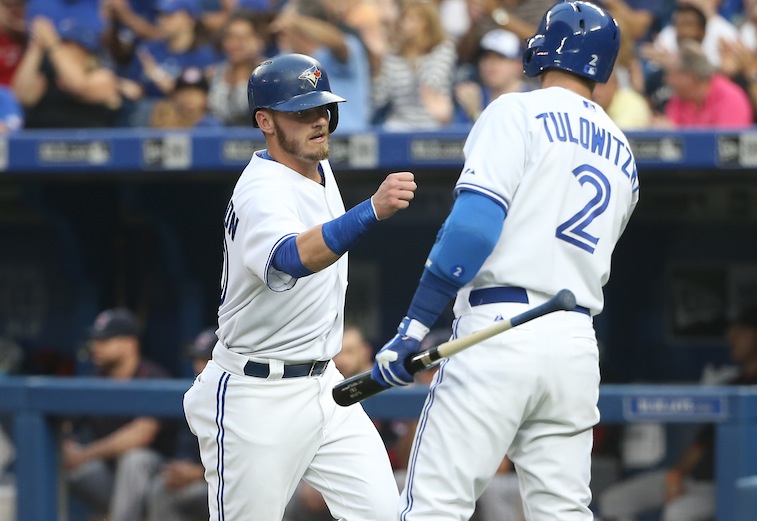 It's extremely difficult to suggest a team that fell just two wins short of the World Series is a dark horse candidate. However, with other teams in the AL such as the Boston Red Sox, Houston Astros, and Kansas City Royals all either revamping or adding pieces to the puzzle in the offseason, it pushes the Blue Jays to the background.
They possess one of the league's most dangerous lineups from top to bottom with several All-Stars including Troy Tulowitzki, Jose Bautista, Edwin Encarnacion, Josh Donaldson, and Russell Martin. Although Toronto did lose their top pitcher, David Price, in free agency, the starting rotation should suffice with a healthy Marcus Stroman leading the way along with veterans Marco Estrada, R.A. Dickey, and J.A. Happ balancing the rest of staff out.
This could be a prime opportunity for Stroman in his third season to grasp the ace spot in the rotation, which could go a long ways in helping bring the Blue Jays back to the postseason. That said, their daunting batting order could be enough to carry the team back to playoff once again. The lack of a lights-out pitcher like Price may be their downfall, but as long as their key players remain relatively healthy throughout the season they will be serious threat to make a run at the World Series title.
Statistics courtesy of Baseball-Reference.com and MLB.com.