4 Athletes Who Recently Went Hollywood
For many decades, big-name athletes from Kareem Abdul-Jabbar and Jim Brown to Michael Jordan, Shaquille O'Neal, and even O.J. Simpson have crossed over into the world of entertainment by appearing on camera in both television and Hollywood films. It's a marriage that makes perfect sense, although it seems as though the trend had recently ceased to be as prevalent.
This is not the case, however, as athletes across all sports have briefly hung up their shoes, their cleats, and their helmets to appear on screen in roles both big and small. From superstar athletes to lesser-known role players, Hollywood and sports appear to be coming together in a way that hasn't been this relevant since the 1990s.

Boban Marjanovic: Action star?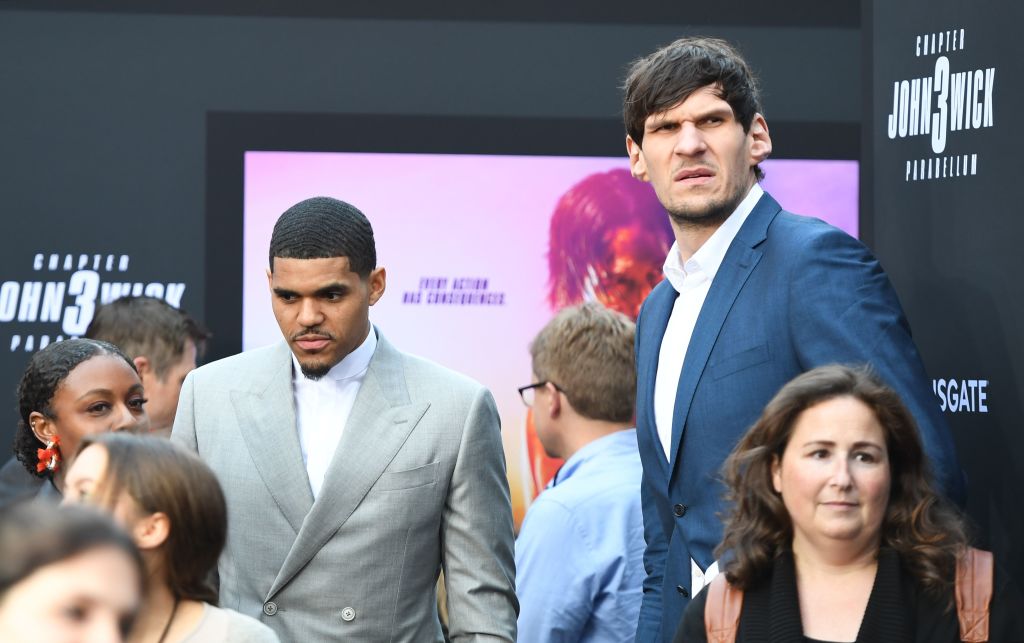 Basketball fans who saw the third film of the John Wick series may have noticed a familiar face in the trailers. Boban Marjanovic, who was recently acquired by the Dallas Mavericks, had a small but important role as a hitman who tries to fight the titular character in a library, but it isn't the only movie that he has in the works.

On top of his fight with Keanu Reeves, Boban will team up with Will Smith and Martin Lawrence on screen in the much-anticipated third film of the Bad Boys franchise, though not much is known about his role. Boban's towering stature and natural charm could mean that even after basketball is over, his Hollywood career may just be getting started.

LeBron James: Jack of all trades…
People who have been watching television or going to the movies may have noticed LeBron James's name attached as a producer to many projects as of late, especially since he signed with the Los Angeles Lakers. The superstar basketball player, however, is also polishing his acting chops, as well.

Although James has been acting in commercials since he was a teenager, he first got acclaim playing an exaggerated version of himself in Judd Apatow's comedy Trainwreck next to Bill Hader. On top of this, James will continue his acting career on the big screen next year, when he stars in the sequel to Michael Jordan's 1996 hit film, Space Jam, which recently started filming and promises to be filled with players from the NBA and WNBA.

John David Washington follows in his dad's footsteps
In a reversal from the rest of the list, John David Washington is perhaps known less for his professional football career and known more for his work in Ballers and Spike Lee's Oscar-winning BlacKkKlansman. Beyond his standout roles, he's even more known, perhaps, for his superstar father, Denzel. That isn't to say that he is riding in his father's coattails, however, as Washington has proven himself as both a pro athlete and bonafide Hollywood actor.
It should come to no surprise to fans of Ballers that Washington was actually a professional football player, signing with the St. Louis Rams in 2006, although he never made it past the practice squad. After stints in NFL Europe and the short-lived UFL, however, Washington turned to acting, and he appears to have found his niche.

Honorable Mention: Aaron Rodgers sits at the throne
Eagle-eyed viewers of the final season of Game of Thrones may have caught a cameo from a Super Bowl-winning quarterback during the intense attack on King's Landing. The show, despite its fantasy-setting, was no stranger to random celebrity cameos, and Rodgers had also made cameo appearances in shows like The Office. Time will tell if the quarterback decides to take on bigger Hollywood roles in the future when his playing days are done.