4 Baseball Songs That Should Be Banned From the Face of the Earth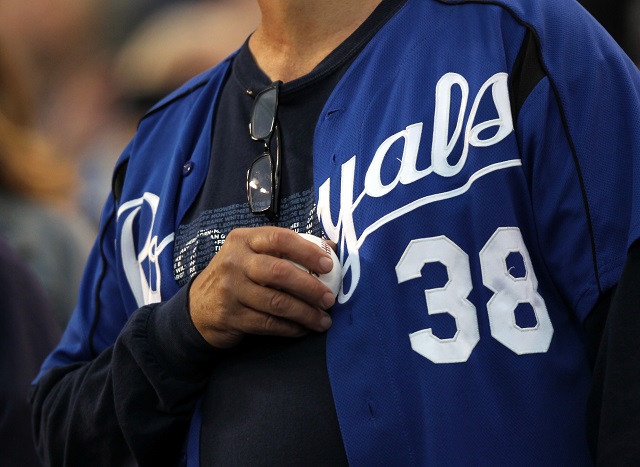 By now you've heard that two San Francisco Radio stations, KFOG and KOIT, are going to refrain from playing the Lorde song "Royals" during the World Series, which is between the San Francisco Giants and, you guessed it, the Kansas City Royals. This is, undoubtedly, a welcome reprieve for Bay Area residents who have grown sick of the chart-topping single, despite the fact that it's very easy to avoid the radio if you want to. What's harder to do, though, is to avoid the more ubiquitous songs in baseball arenas. During broadcasts or during live attendance, there's something to be said about the truly terrible taste exhibited by most ballparks when it comes to what they pipe over the public address systems during the games.
With that in mind, we've singled out five songs that should never be played anywhere ever again. Some of them are explicitly about baseball, some of them are not, but all of them have certainly been played often enough that we can send them off into quiet retirement and never listen to them again. Ever.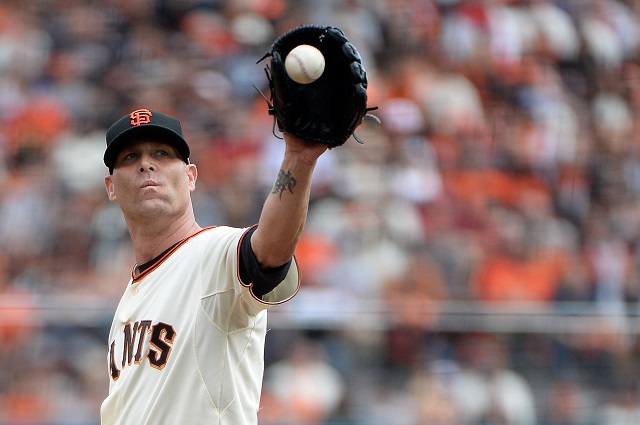 "Take Me Out To The Ball Game" by Jack Norworth and Albert Von Tilzer

No punches are going to be pulled here — all Tin Pan Alley songs are pretty grating (this includes "Sweet Caroline" by Neil Diamond, but luckily the Red Sox completely bombed out this year, saving baseball fans from having to hear, or think about that one all postseason), and "Take Me Out…" is no exception, even if it is the definitive tune for the baseball-inclined. You've probably heard that neither of the authors — Norworth with the lyrics and Von Tilzer with the music — had attended a baseball game before creating the tune that would be the bane of a million organists. And now you know.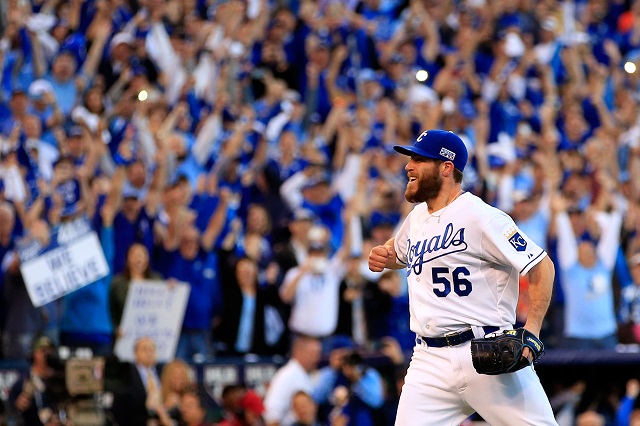 "Centerfield" by John Fogerty
As the songwriting talent behind Creedence Clearwater Revival, John Fogerty has written enough songs to keep his position as a phenomenal musical mind well beyond reproach, because CCR is awesome and Fogerty was the main creative force behind the band. That said, "Centerfield," also known as that hideous tune about being put in, Coach, is just that — bad. Uninspired. Yucky. Gross. It's in the Baseball Hall of Fame, and perhaps we should leave it there.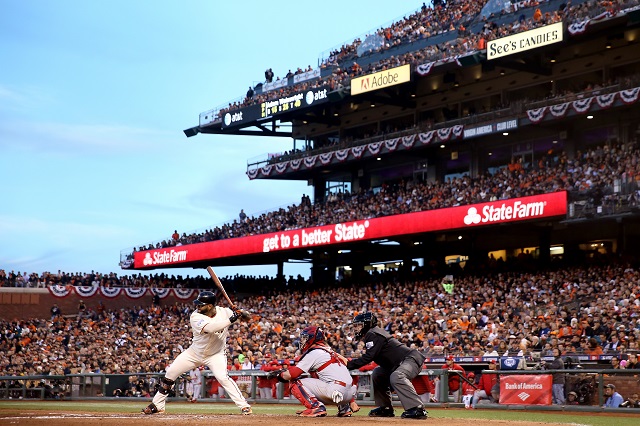 "Don't Stop Believing" by Journey
This may come as a shock to you, but some baseball fans are obsessive, giving to chronicling every little thing about their teams. Sometimes this comes out as impossibly detailed statistics about how the team has played every hit with two outs already on the board over the last 30 years, and sometimes it comes out as a listing of what songs each team plays over the PA during the games. The Giants like to play Journey. The Giants should stop.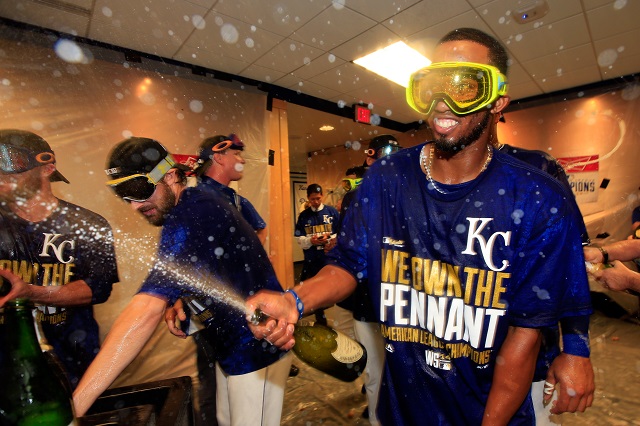 "Obsession" by Animotion
If the Giants' listing of game music was sort of quaint, the Royals' page is terrifying, both in its detail and in the kind of horrific jams that they've allowed to enter the ears of the unwilling. The last time the Royals made the playoffs was in 1985, the same year that "Obsession" by Animotion was released, and apparently they've been pumping it nonstop ever since. Never heard it before? Well, sorry to ruin your day, but you can check it out below. Just make sure you've got something at hand to wash down the awful — and get ready to hear it at least once during the World Series.