4 Facts About New UFC Women's Strawweight Champion Zhang Weili
Zhang Weili entered UFC Fight Night 147 as just the sixth-ranked fighter in the women's strawweight division. But Dana White decided to give her a UFC Women's Strawweight title shot anyway, given that the event was being held in her home country of China.
Weili took advantage of her opportunity with a dominant performance, getting in an early shot on Jessica Andrade right out of the gate and never giving her a chance to recover. It took Zhang Weili just 42 seconds to earn a technical knockout over Andrade, who had won each of her previous four fights before losing this one. Here are some interesting facts about the quick up-and-comer.
1. Weili is the first Chinese champion in UFC history
"My name is Zhang Weili," Zhang proclaimed in English after her win. "I'm from China. Remember me!" She isn't a fighter that UFC fans will soon forget as she is the first of Chinese descent ever to win a championship in the history of the promotion. She is also just the second champion in UFC history to be born in Asia.
The rise of the ONE Championship promotion across Asia is a testament to how popular the sport is becoming overseas; a Chinese champion in the UFC should only help the sport continue to grow in Asia and around the world.
2. Ronda Rousey inspired her to get into MMA
Zhang Weili has stated that she got into the sport of mixed martial arts after seeing Ronda Rousey' defeat Liz Carmouche to become the UFC's first women's champion in 2013. "I just want to be like her," Zhang explained. "She showed us all what is possible in this sport. She has the strength and power that we all wish we had."
Ronda Rousey took to her Instagram page to give some love to Weili before and after the fight. Last week, Rousey posted that "Weili Zhang is a prime example of overcoming adversity – fighting not just through the ranks, but to also get noticed and stand out. I've definitely taken notice, and so should you." Zhang even responded to the post, thanking Rousey for the kind words and the inspiration.
3. Weili has won 20 straight fights
Zhang Weili lost the very first fight of her professional MMA career in a two-round decision in the China MMA League. Since then, she hasn't lost a single fight; Weili is a perfect 20-0 over her last 20 bouts including a 13-0 record and a strawweight title run with the Chinese kickboxing promotion Kunlan Fight. Weili was off to a 3-0 start to her UFC career before defeating Andrade, and is now the champion of her division in the biggest promotion in the world in just four fights.
4. Tony Ferguson is her favorite UFC fighter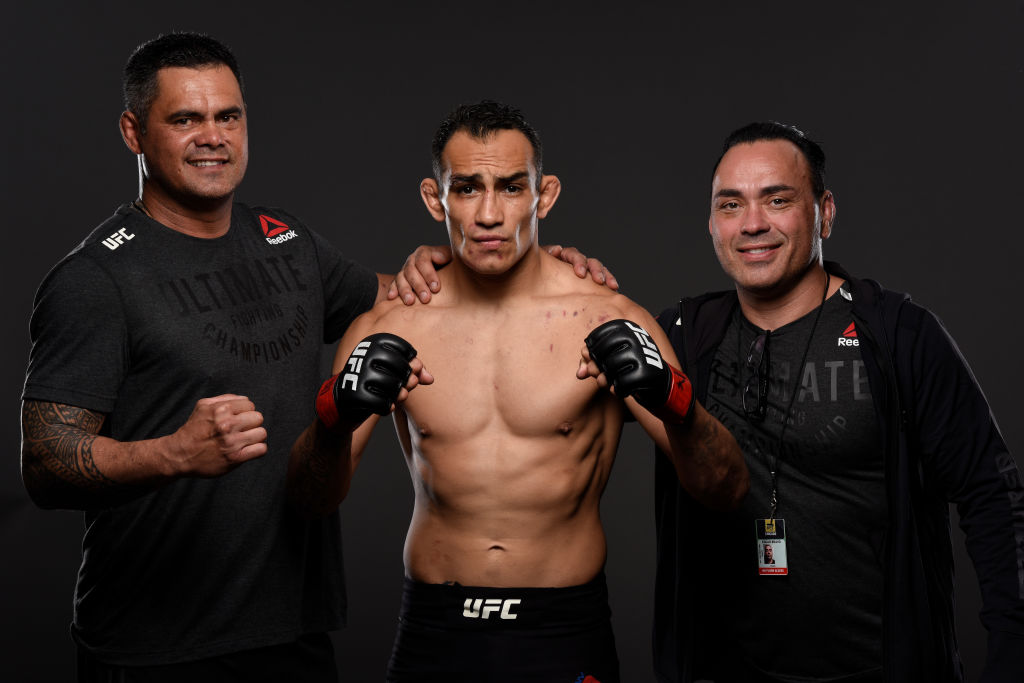 Weili's favorite current fighter in the UFC is Tony Ferguson. "Stylewise, he's really unique," she said of Ferguson. "I've watched some of his training videos, and he uses [the kung fu technique] Wing Chun. He uses it in the Octagon. He's so relaxed and composed when he throws knees, kicks, punches. He is a real warrior."
Ferguson is currently on a 12-fight winning streak and could be next in line to fight Khabib Nurmagomedov.