4 New Year's Resolutions for the NBA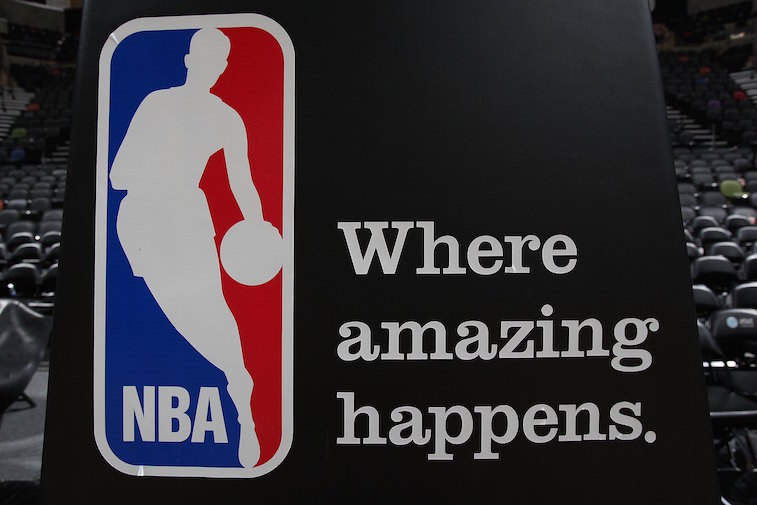 Last week, 10 NBA teams personally wished you a "Merry Christmas" through a crazy quintuple-header of action, and now they're preparing to greet you with a "Happy New Year." With 2016 kicking off on Friday, we recently looked at four New Year's resolutions for the NFL. Now, it's basketball's turn. From a historically horrible season for one NBA franchise to one legend's swan song, there are lots of things we're hoping for in 2016. Let's review four New Year's resolutions for the NBA in 2016.
1. Philadelphia 76ers: Be competitive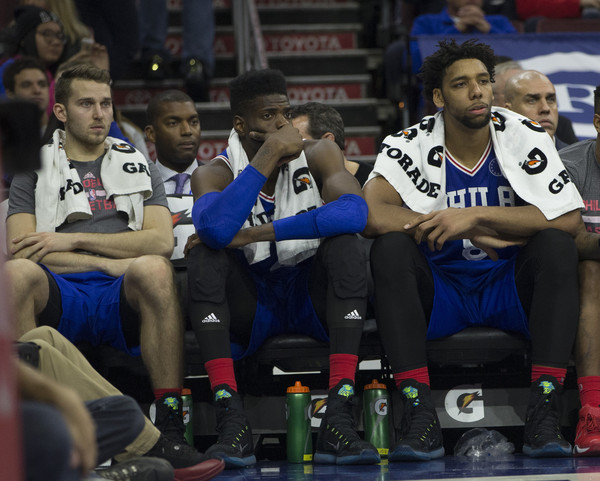 We all knew the Philadelphia 76ers were not going to make the postseason yet again in the 2015-2016 campaign. Through the first couple months of their newest version of catastrophe though, they've sunken to an all-time low. Not only are the Sixers an unbelievable 2-31, but they haven't even come close to a W in many of their "contests." With a core of Nerlens Noel and Jahlil Okafor, there are no excuses for a team being this bad. Resolving to complete a single winning streak of two games may be asking too much of this franchise right now. So, for Philly's New Year's resolution, how about just staying competitive in 2016?
2. Kobe Bryant: One more magical moment
We're not asking for another scoring title, another MVP, or another championship. Those aspirations have clearly set sail. What we'd like to see from the "Black Mamba," Kobe Bryant, before he officially hangs up his laces is one more magical moment on the court. This could be a 40-plus point outburst in a rare Los Angeles Lakers win or a buzzer-beating dagger that has fans asking, "How the heck did he do that?" We'd even settle for one final electric crossover that leads to a blow-by-defender and culminates in a rim-shattering slam dunk. It's been a sentimental going-out party for Bryant, filled with nice tributes from opposing teams. Let's see if No. 24 can provide us with one more jaw-dropping game or shot before he calls it quits.
3. Stephen Curry: Continue to make guys look silly
Sorry LeBron, but Stephen Curry was the best basketball player on the planet in 2015. Not only are the Warriors playing incredibly well, but they are led by the premier athlete in the game right now. It's actually surprising when Curry doesn't do something incredible each and every game — something that would make you do a double-take with any other player.
What more can the Baby-Faced Assassin accomplish in 2016? Well, not much really. His list of accolades is rapidly growing and he's already earned the two most important trophies in basketball, one for league MVP and one for winning the championship. We can't get enough of Curry's in-game crossovers though, so his resolution for next year should be to make at least five more guys look downright silly through a impressive array of ball-handling skills. For previous examples, check out these clips from last season.
4. Milwaukee Bucks and Orlando Magic: Make the playoffs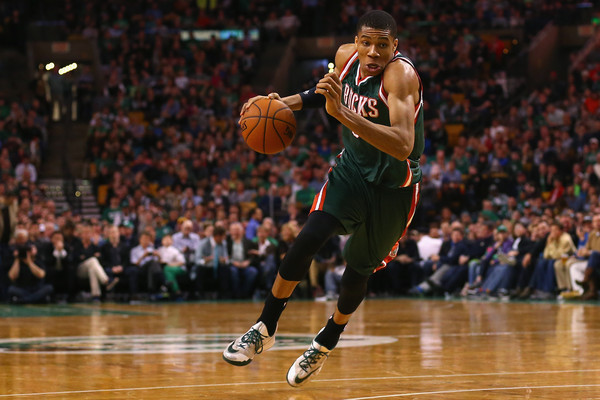 Arguably the two biggest surprises of the Eastern Conference so far have been the Milwaukee Bucks and Orlando Magic. One of the teams is currently slotted as the seventh seed and just three games behind the Cleveland Cavaliers as the best team in the conference. The other is mired at 12-20 and has the third-worst record in the East. Shockingly, Orlando is Team A and Milwaukee is Team B. It will take a lot for the Magic to hold off other conference challengers and stay in the playoff hunt, and even more for the Bucks to make their way back into the fold, but it would be special if both squads play meaningful games in April or May.
We saw what the Bucks are capable of last postseason during their series against the Chicago Bulls. And with budding stars like Victor Oladipo, Elfrid Payton, and Nikola Vucevic, the Magic would be exciting to watch in a playoff series. The NBA is increasingly becoming a young man's game, and with these two groups, you have the second and third youngest teams in the league.
Statistics courtesy of NBA.com, Basketball-Reference.com, and ESPN.com.
Follow Victor on Twitter @vbarbosa1127