4 New Year's Resolutions for the NFL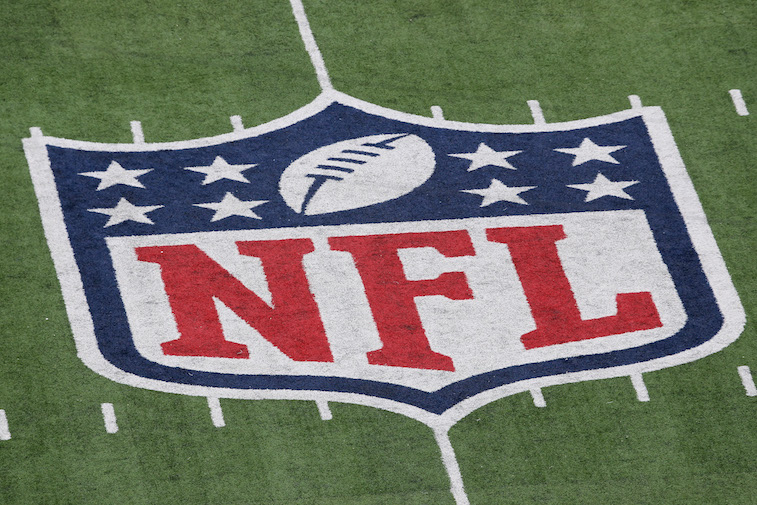 Friday represents a clean slate, a fresh start for the National Football League. With a new year comes new opportunities for Commissioner Roger Goodell and the rest of his administration. This year saw plenty of highlights, including a memorable Super Bowl XLIX between the New England Patriots and Seattle Seahawks, an intriguing slew of rookies making their presence known, and the Carolina Panthers' stunning 14-0 start to the season.
The year featured plenty of controversy and big stories, too — ones that Goodell and company would rather forget. From the scandal that would never die in "Deflategate" to the horrid display of general human indecency from Greg Hardy and the questionable way the league dealt with his actions, there were plenty of negatives in 2015. Week 17 is set to begin, and then the real fun begins with the playoffs. With the year coming to a close, let's look at four New Year's resolutions for the NFL in 2016.
1. New England Patriots: Get through the postseason without another scandal
Imagine how different the country's view of the New England Patriots would be if "Spygate" and "Deflategate" were not a part of our unofficial English lexicon. If not for the pair of infamous cheating scandals, the Patriots would likely be considered a tremendously successful NFL organization in the 21st century — dare we say a model franchise?
Quarterback Tom Brady would not only be the icon who he is, but also one of the premier role models in football (who people just happen to be jealous of). And head coach Bill Belichick? Well, the man who fancies the hooded sweatshirt would likely be characterized as an all-around football genius who sometimes has wise-guy answers during media sessions (or no answers at all).
Unfortunately (although we don't think the Pats care much about what others think), Spygate and Deflategate are very much a thing. Outside of Patriots nation, this group is easily the most despised in the NFL. So, what is New England's New Year's resolution for 2016? How about just getting through the 2016 postseason without another scandal? Let's see Brady and Belichick hoist another Lombardi trophy — this time without any media-frenzied controversy on the side.
2. Roger Goodell: Receives a correct player punishment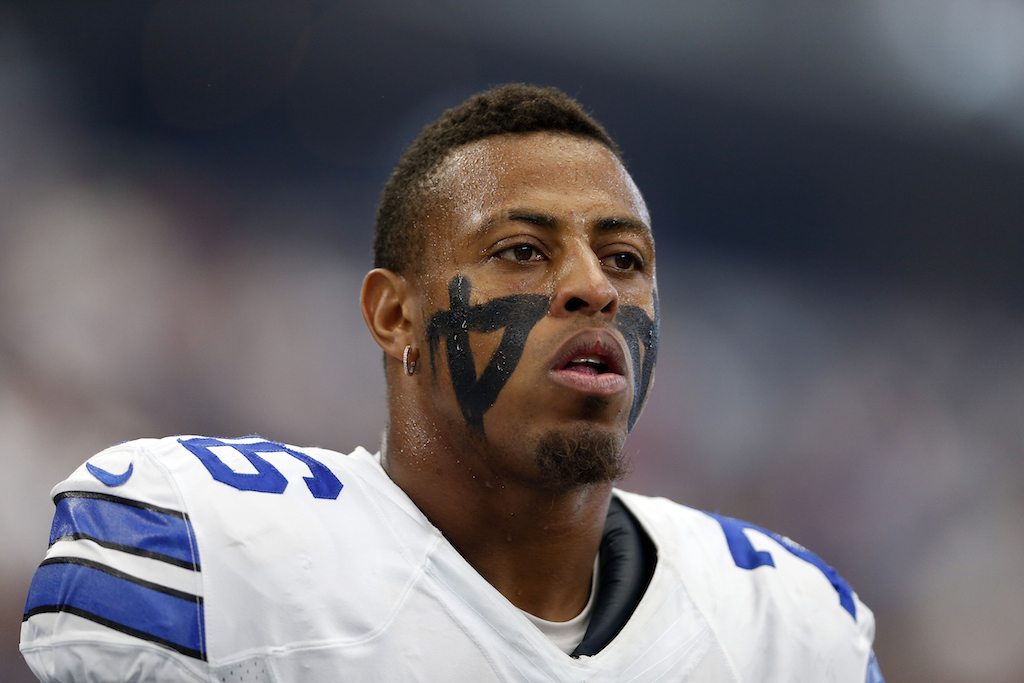 If it were up to us, there would be no need to dish out any player punishments in 2016. Let's be realistic though, there will be tough choices to make next year dealing with poor choices made by NFL players. From the despicable actions of Greg Hardy off the field — and more recently Odell Beckham Jr. on the field — there have been loads of incidents for Goodell and his associates to deal with in 2015. Though we agree with the league suspending OBJ for one game after his brutal, unnecessary hit in Week 15, we think that the commissioner has struck out many times of late.
The fact that Hardy's suspension for "conduct detrimental to the league" (aka domestic violence), was ultimately reduced to four games and equaled the length of Brady's original punishment for possible involvement in Deflategate was sickening. True, Goodell was not responsible for the reduction, but when it comes down to it, he is still viewed as the man in charge. The absurd fines of Pittsburgh Steelers players Cam Heyward, DeAngelo Williams, and William Gay for "uniform violations" in October were troublesome as well.
3. Cleveland Browns: Find a franchise quarterback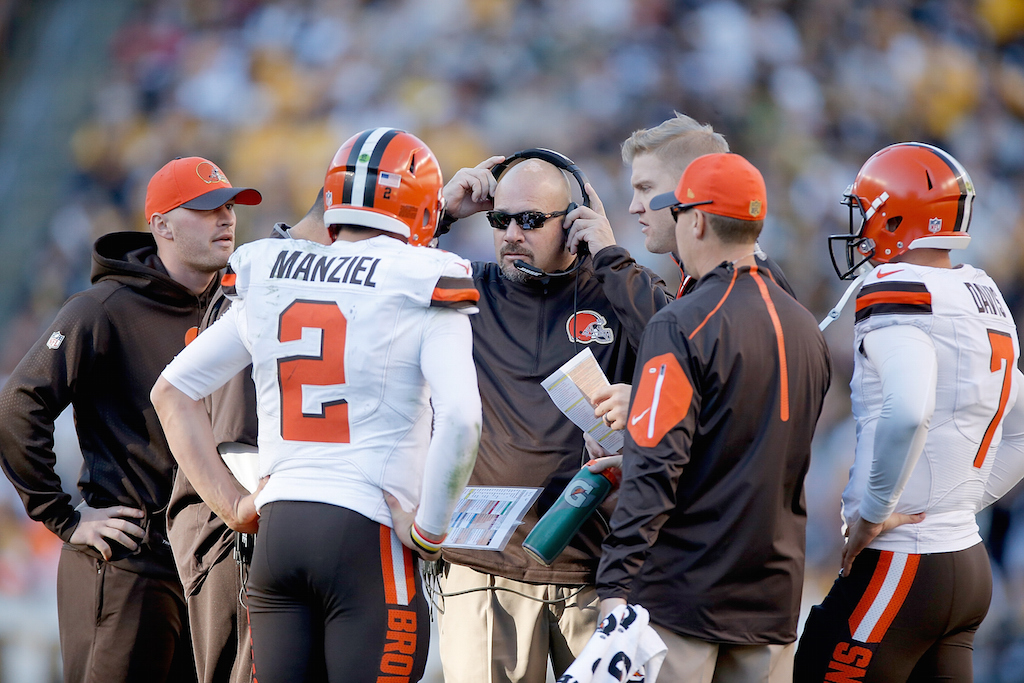 While the playoff contenders fight for postseason positioning, there's another race happening in the NFL. At 3-12, the Cleveland Browns and Tennessee Titans presently "lead" the charge for a shot at the No. 1 pick in next year's NFL Draft. Not far behind those teams are the 4-11 San Diego Chargers, Dallas Cowboys, and San Francisco 49ers. For the sake of this discussion, let's talk about the most playoff-deprived team since the turn of the century, the Cleveland Browns.
It's no secret that Cleveland's football stinks and has stunk for a while. They have issues on both defense and in the running game, but let's focus on the aerial attack of this team. Despite a splendid Week 16 performance on the ground for current starter Johnny Manziel, it's becoming clear that he should not be considered the franchise QB. Here's hoping that the Browns can find a half-decent quarterback to maybe, just maybe lead them to relevancy in 2016. It can't get worse than recent leaders, Josh McCown, Brian Hoyer, Jason Campbell, Brandon Weeden, and Colt McCoy, right?
4. Arizona Cardinals: Make another playoff run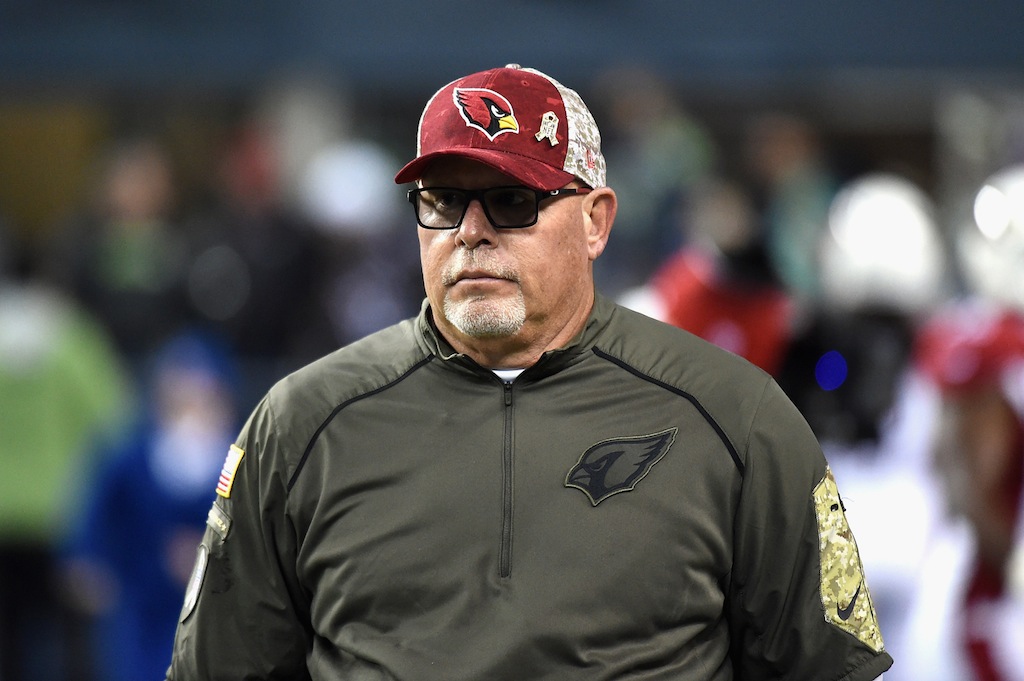 Due to the ultra-success that the NFC West champions are having this season, it may not be all that well-known that the Cardinals franchise has struggled somewhat since being renamed the Arizona Cardinals in 1994. In the 21 seasons prior to this one, the Cards made the playoffs a total of four times. They lost their lone Super Bowl appearance in 2008 and have finished without a winning record 16 times.
Now, Bruce Arians is fully entrenched in his head coaching position; franchise wide receiver Larry Fitzgerald is having a renaissance, turn-back-the-clock season; and the team is one of a handful of Super Bowl 50 favorites. In an era of wide receiver divas, it's refreshing to witness Fitz as one of the more modest players in the game. No. 11, who has spent his entire career with the Cardinals, comes off as extremely likable — he's hard not to root for.
Arians, on the other hand, is a longtime coach at both the college and professional levels, experiencing bouts of success and failure. Perhaps his greatest off-field achievement is beating prostate cancer. Arians has developed a reputation as one of the more respected coaches in the league. With Arians, Fitzgerald, and many more likable characters in this organization, it'd be a treat to see the Cardinals finally earn that championship W in February.
Statistics courtesy of NFL.com, Pro-Football-Reference.com, and ESPN.com.
Follow Victor on Twitter @vbarbosa1127