4 NFL Teams Heading in the Wrong Direction
The NFL is a "what have you done for me lately" type of league. With that said, there are teams who can go from being Super Bowl contenders to squarely in the running for the top draft pick in just a single season. We've seen it happen plenty of times, but unfortunately for these four teams, they're in the midst of that brutal slide.
Now, for the teams who are trending in the wrong direction, it may not always come down to their records on the field, but could also involve issues they're having away from the field. Regardless, for many of these teams, it's just a whirlwind of negatives that are hitting at the same time, which is what makes the fall from grace so.
Let's get to the list of the four teams who are currently heading in the wrong direction as we look towards the 2015 season.
4. Chicago Bears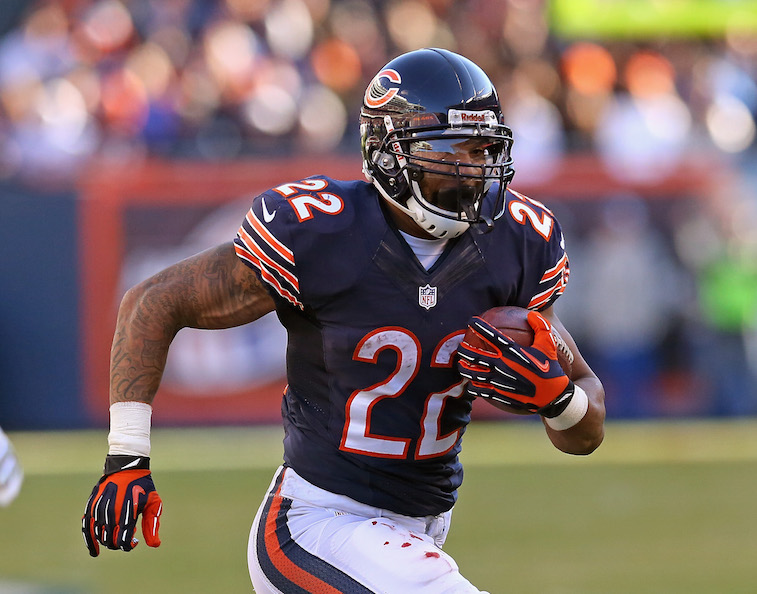 As if things couldn't get any worse for the Chicago Bears, Dan Hanzus of NFL.com reported that rookie wide receiver Kevin White will undergo surgery on his shin and could miss the entire 2015 season. This means that the Bears, who parted ways with Brandon Marshall this offseason, will be left with Alshon Jeffery at No. 1 and Eddie Royal as the No. 2 receiver.
Regardless, their rookie wide receiver wasn't going to come in and save the day, as this team is just struggling to keep it together. The Bears were 8-8 in 2013, but then it all came crashing down last season. Chicago finished the year with a 5-11 record, while having a point differential of -123.
Jay Cutler's inability to avoid turnovers is really hurting this team. Last season alone, he tossed 18 interceptions, which put the Bears defense in terrible situations. While they do have the a young playmaker in Jeffery, we saw running back Matt Forte take a step back last season. Forte averaged 3.9 yards per carry, while scoring six touchdowns. Forte's ability to catch passes makes him much more valuable, but the team needs to find an impact in the running game again in 2015.
The issue with that? Forte will turn 30 this season, which is the dreaded number for running backs. Will Forte still be able to produce at a high level, or has his time as an elite running back come to an end?
3. Washington Redskins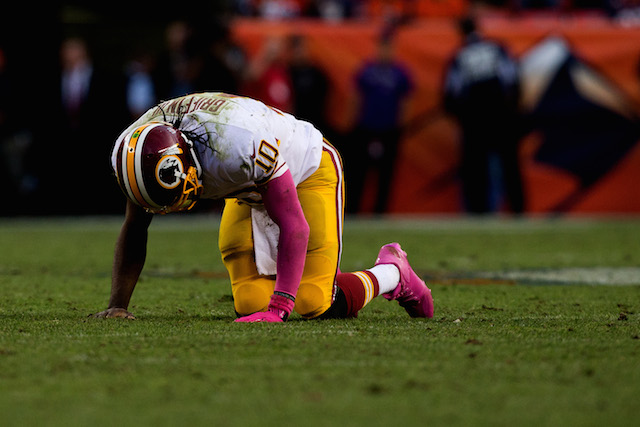 Back in 2012, Robert Griffin III gave this team and the entire city hope. After leading the team to a 10-6 record and an NFC East title, it looked like the only direction they could go was up. Unfortunately, that wasn't the case. After a 3-13 2013 season and a 4-12 2014 season, the Redskins are a team looking to find an identity. Griffin III seems to be playing for his job, while the team just has no leadership whatsoever.
If Griffin can't get the ball rolling in 2015, there's no chance Washington turns it around. On top of that, it'll mean that the Redskins have to go back to square one and find the answer at the quarterback position. After essentially trading away their future for RGIII, it's either a comeback for the former Baylor Bear, the up-and-down Kirk Cousins, or a quarterback in the 2016 NFL draft.
2.Jacksonville Jaguars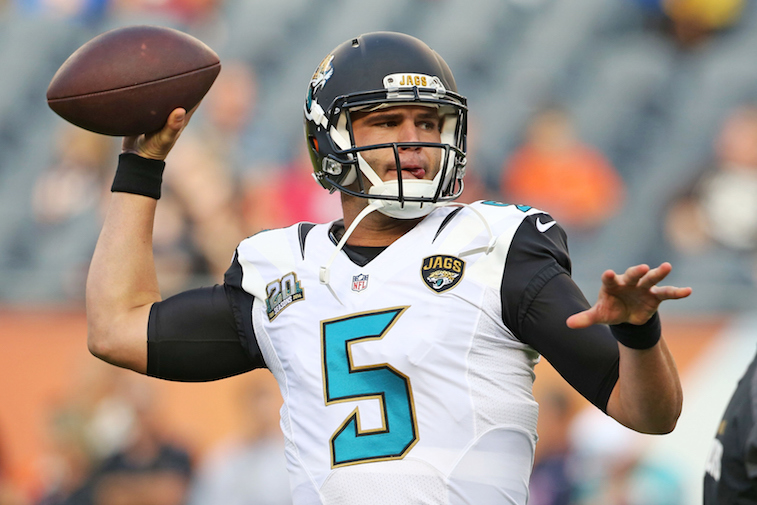 We truly want to see the Jacksonville Jaguars turn things around, but take this into account when thinking about this team. The Jags have a grand total of 14 wins since the 2011 season. That's four seasons with 14 total wins, which is simply miserable. Even if this team had massive potential and upside, it would still take 2-3 seasons for them to truly turn it around.
While much of the success or failure will depend on the growth of quarterback Blake Bortles and how good running back T.J. Yeldon turns out to be, it's hard to see this team turning it around in the near future. It looked as though the Jaguars may have had something special with wide receiver Justin Blackmon, but his inability to stay away from trouble off the field has just been a disaster.
There's plenty of young talent on the Jags, but it doesn't seem like any of the players, at least at this point, are truly ready to take that next step in their careers. Furthermore, Jacksonville is also a team in need of a leader — will that be Bortles, or will it have to be someone else?
1.San Francisco 49ers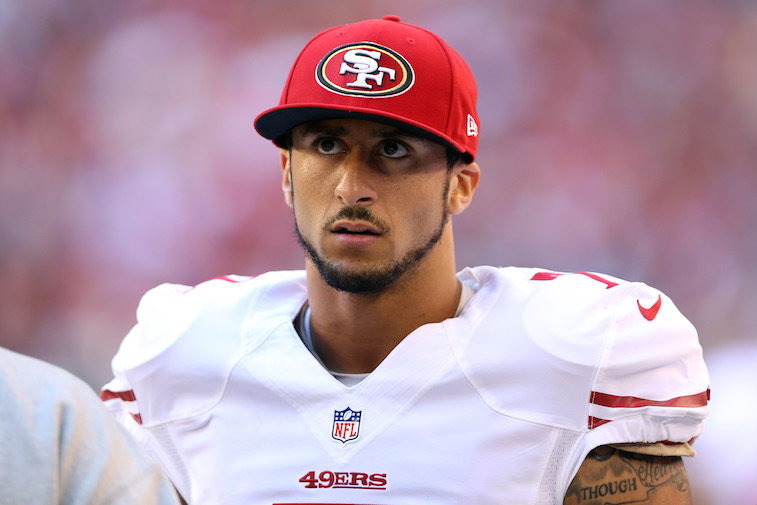 The 49ers went 11-4-1 in 2012, 12-4 in 2013 and 8-8 in 2014. Doesn't sound all that bad, right? Wrong. This one goes far, far beyond the records and the statistics. As Frank Schwab of Yahoo! Sports explains, the 2015 offseason for the 49ers ranks as the worst in the history of the NFL. While that's a pretty bold statement, it's unfortunately pretty spot on.
Not only did the 49ers choose to part ways with head coach Jim Harbaugh, but they saw a total of four players retire, they lost multiple players to free agency and chose to release pass rusher Aldon Smith after an arrest. The two biggest hits in terms of free agent losses were guard Mike Iupati and running back Frank Gore. The real shockers though, were all the retirements.
While Justin Smith's retirement was expected, Patrick Willis, Chris Borland and Anthony Davis all stunned us by choosing to retire instead of coming back to San Francisco.
This was indeed the worst offseason for any franchise. When the 2015 season comes to a close, 49ers fans may be wishing they could get back to 2014 when they finished with an 8-8 record, because this season isn't going to be a pretty one.