4 NFL Teams Who Will be the Next to Relocate
It's something most sports fans hate to see, but every once in a while, a team is forced to uproot, leave its fans, and move to a new location. Sometimes, that location is close enough to keep the fans, but far enough to still be missed. Other times, these teams move across the country to explore an entirely new market altogether. Historically, the NFL teams show no qualms about moving, with owners constantly threatening and succeeding to move teams when they are not happy. We're not saying any franchises are packing up the moving trucks any time soon, but when these four NFL teams might be the next to do so.

Who moved recently?
After a relatively long time without a relocation saga, the NFL recently moved two teams and approved of a third moving, as well.

In St. Louis, the Rams faced a variety of issues. From a struggling economy in a small market to an outdated stadium to a general lack of support in the eyes of the ownership, they were ready to move back to Los Angeles. Similar struggles happened in San Diego, even if its market was bigger and more desirable on paper.

Then, there's the Raiders. Dating back to the Al Davis days, the Raiders' ownership has constantly tried to get Oakland to invest in a new stadium. The team has had an endless line of relocation rumors, actual relocation, and crazy schemes to stay put ever since. However, following the 2019 season, the Raiders will become the first NFL team to relocate to Las Vegas.

Who will be the next to follow? Whether it is dwindling fan support, the inability to secure a stadium, or the owner's desire to explore bigger markets, relocation is at the back of many fans' minds. While nothing is imminent, these four teams could soon find themselves in new locations if some things don't change.

Buffalo Bills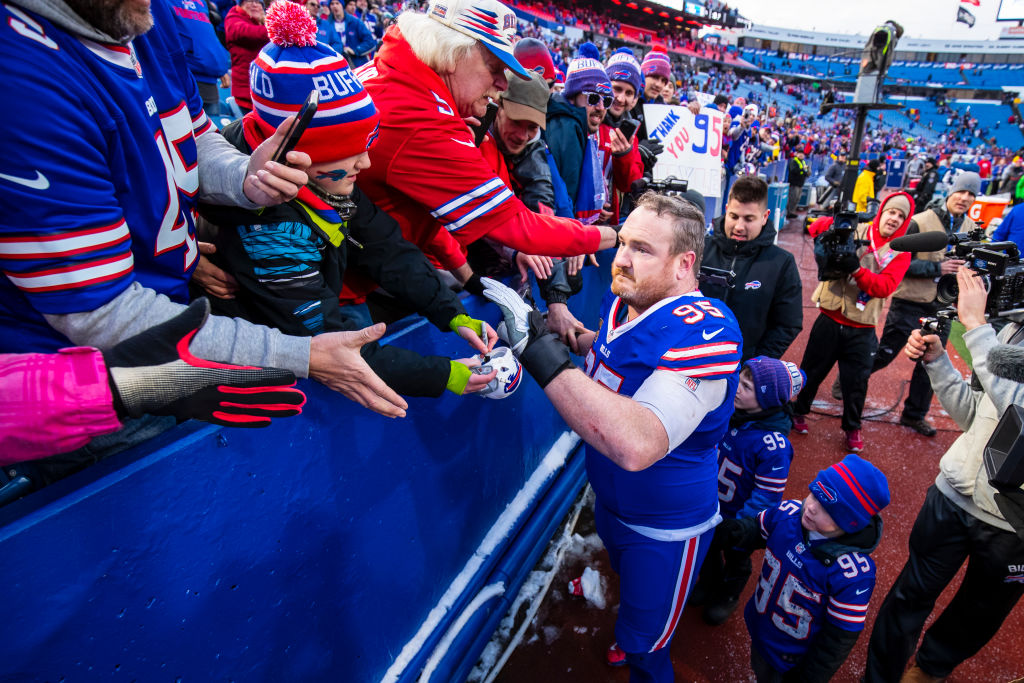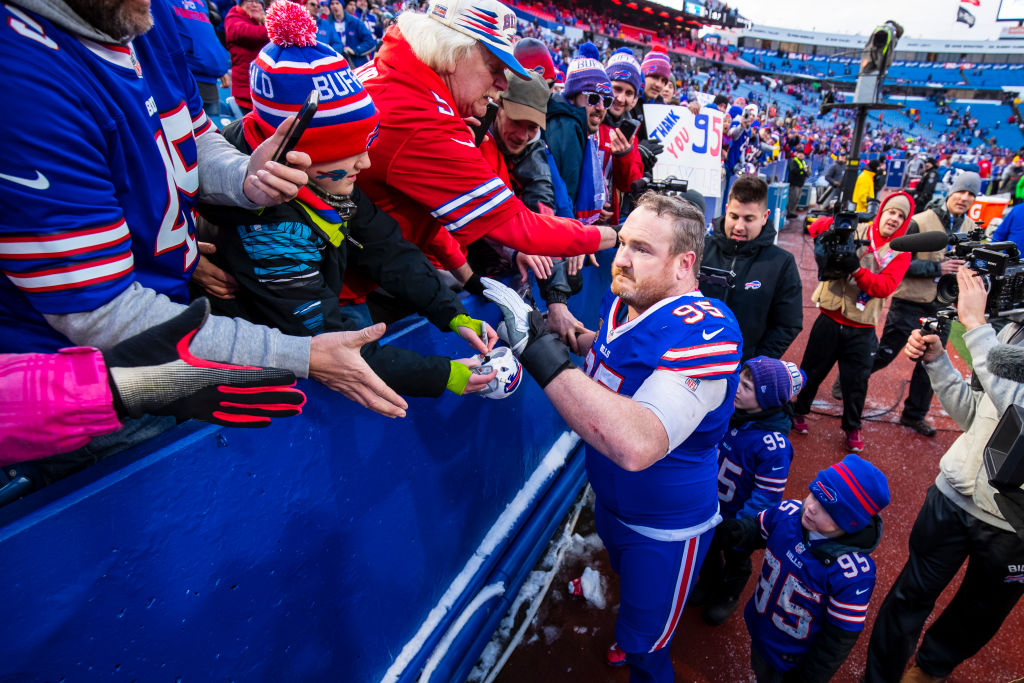 The crux of the issue when NFL teams relocate comes down to the ability for cities to provide an avenue for them to open a new stadium. In recent years, those have become public endeavors, with owners across many sports dangling thoughts of relocation for cities who do not offer incentives. Ralph Wilson Stadium/New Era Field outside Buffalo, opened in 1973, is one of a handful of stadiums that is old and needs replacement.

Stadium renovations can cost upwards of a half-billion dollars, and a market like Buffalo could struggle to justify such an expenditure. Despite that, owner Terry Pegula has shown interest in staying, but he has also played hardball about putting down the money. New stadiums can cost billions, and other markets like Vegas committed to setting substantial amounts of taxpayer money to draw teams.

Jacksonville Jaguars
The Jaguars were once notorious for failing to fill seats, and thanks to many markets having blackout rules, they've been notorious for not allowing local fans to watch the game on television if they don't show up in person. Like the Bills, the Jaguars play in an old stadium, and in that old stadium, there's a lot of work that needs to be done.

With the Jaguars having an annual overseas game, they may be a perfect candidate for expansion in London. If they don't soon put forth money for a renovation or new stadium, they could join the list of NFL teams to find new homes.

Tampa Bay Buccaneers
Like the previous two teams, the Buccaneers have notoriously struggled for fan support. Plus, their stadium is among the oldest in the league, and it hasn't had any recent renovation. They are currently trying to reach a deal that could keep them in the city, but there is one noteworthy detail. One of these details is the fact that the Glazer family, who owns them, has ties to England, and have tried to get a second game abroad on their annual schedule.
Cincinnati Bengals
The Bengals' current stadium, Paul Brown Stadium, was built in 2000, and it has been lauded for its architectural integrity. Like the previous two teams, however, the team struggles to get an audience to watch them on a week to week basis. However, the Bengals do have a good working relationship with the city. Among the NFL teams on the list, they may have the most stable situation, especially if the World Cup comes to town.