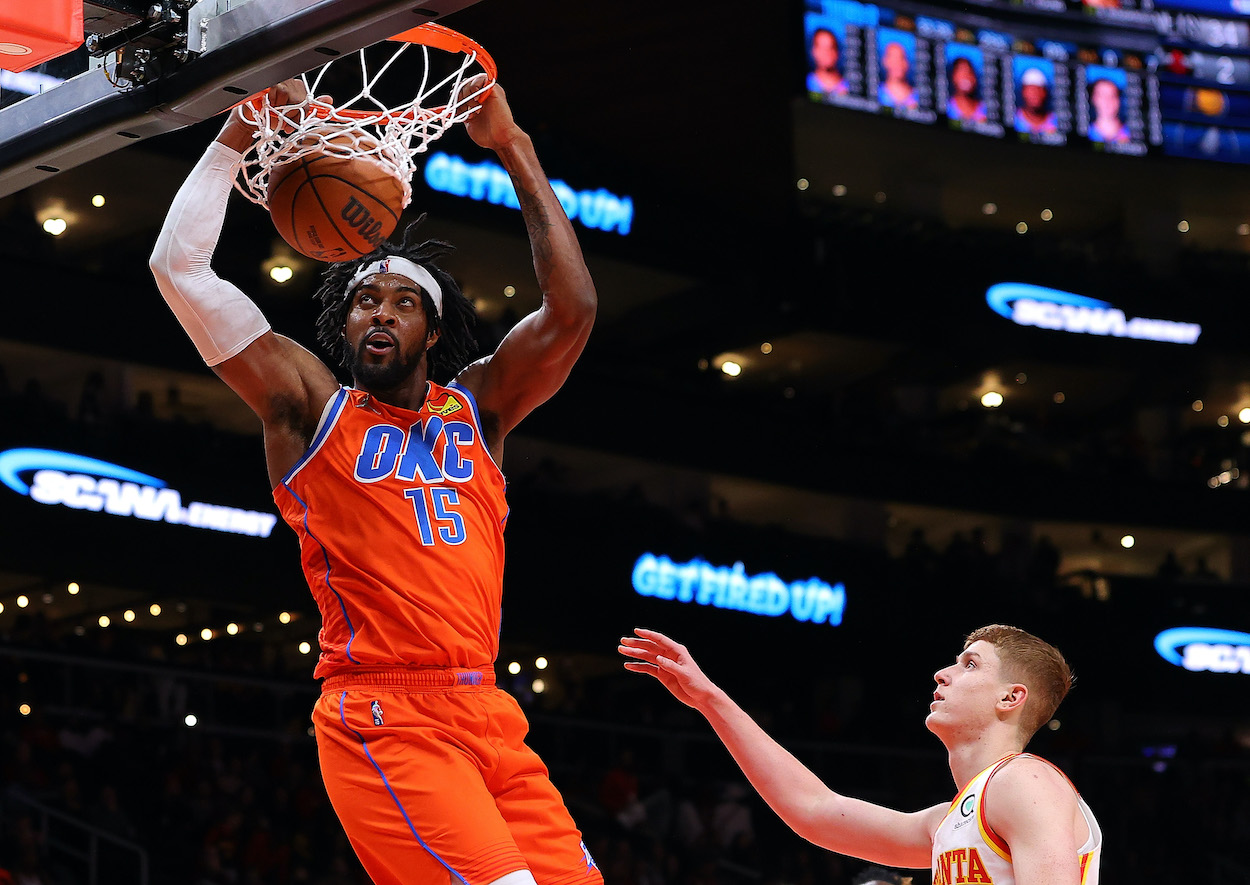 4 Players the Philadelphia 76ers Could Target in the NBA Buyout Market
The Philadelphia 76ers could use another 3-and-D wing or a veteran center to round out their championship-caliber roster.
The Philadelphia 76ers immediately catapulted themselves into the NBA championship picture by landing James Harden at the trade deadline, but they might not be finished tinkering with their roster just yet. It's likely Daryl Morey will be scouring the buyout market for a veteran big man or a 3-and-D wing over the next few weeks.
So, with the buyout market starting to heat up, let's take a look at the four names Philly should have on its radar.
Derrick Favors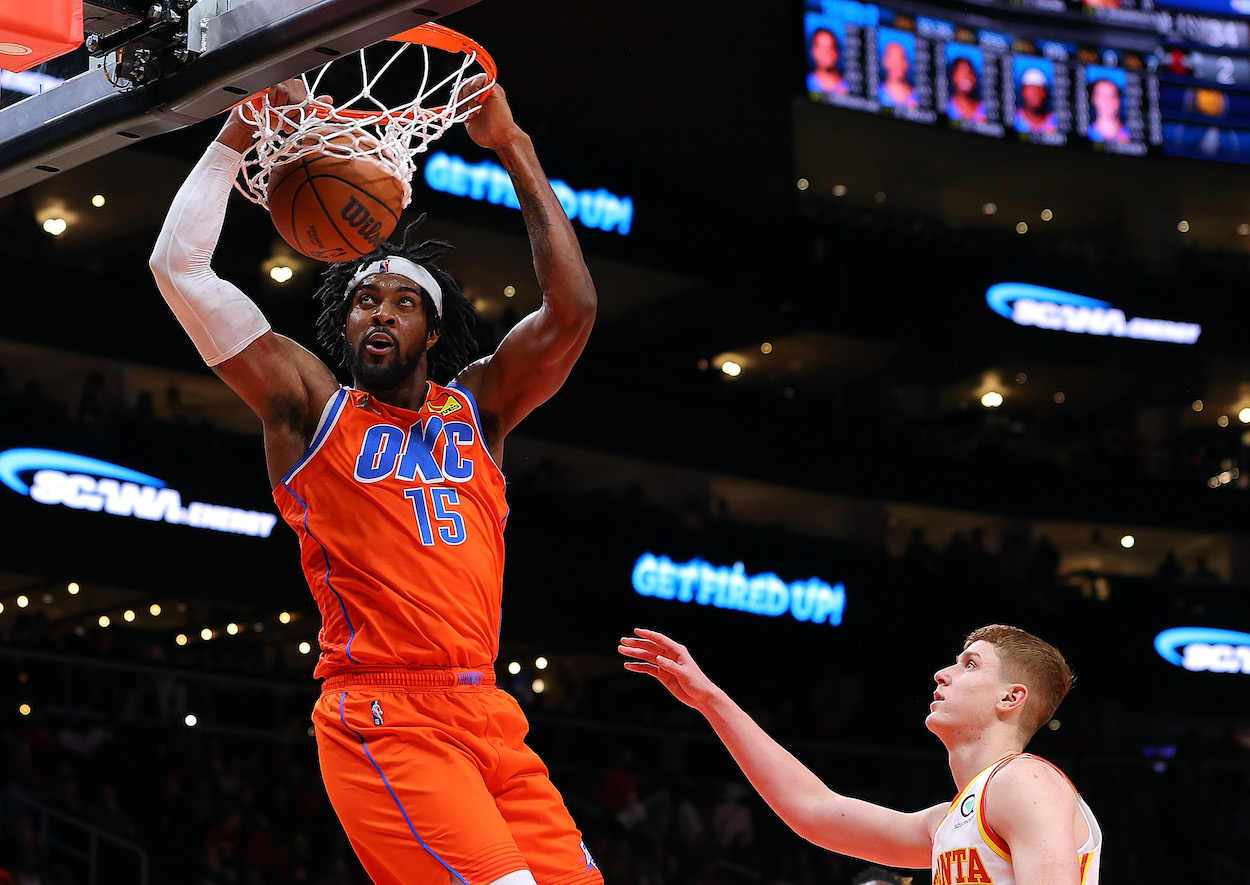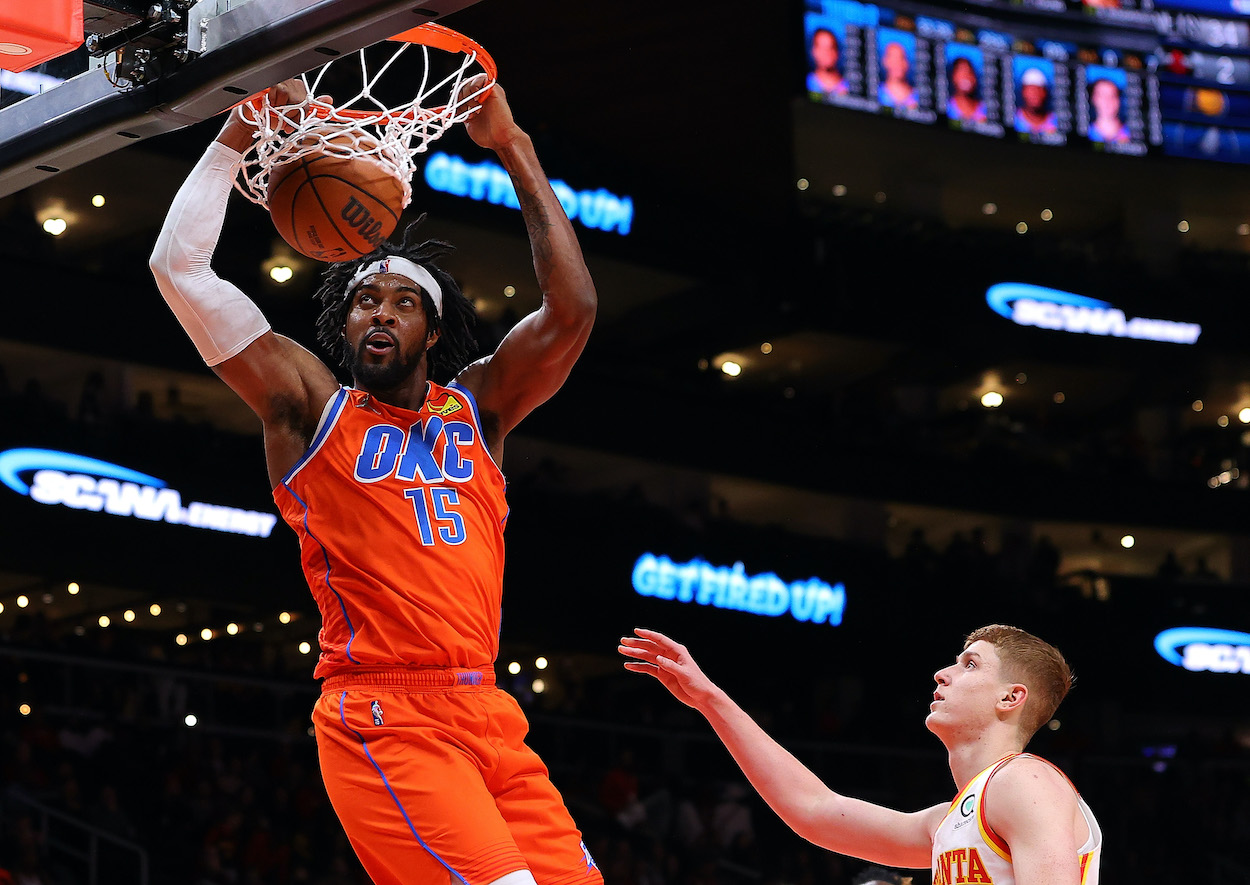 The most popular name associated with the 76ers following the trade deadline has been Derrick Favors. The Oklahoma City Thunder forward, who was once a third overall pick in the draft, is a capable scorer and rebounder in the paint. He also has 42 games of playoff experience under his belt, and he could be the veteran presence Philadelphia needs to go on an NBA Finals run.
Oklahoma City has no interest in keeping a 30-year-old around all season, so it wouldn't be surprising to see Favors get bought out in the next week or so.
Robin Lopez
The 76ers couldn't have been thrilled to give up Andre Drummond in the Harden trade. The physically dominant center played admirably in relief of Joel Embiid, and now that he's gone, Philly has a glaring hole at the backup center spot.
Enter Robin Lopez.
Lopez isn't as impactful on the floor as Drummond by any means, but he's a capable backup who can exploit mismatches and protect the rim at a decent rate. Considering he's on an expiring deal and the Orlando Magic won't be sniffing the playoffs this year, Lopez could become available soon. The Sixers would be wise to get involved.
Kent Bazemore
The Sixers could still use an athletic wing that can stroke it from deep and provide some defensive assistance on the other end. Kent Bazemore is more of a shooting guard at 6-foot-4, but his 7-foot wingspan and strong defensive instincts could be just what Philadelphia needs.
Bazemore is also a lifetime 35.6% shooter from beyond the arc. He had a career shooting season just two years ago while with the Golden State Warriors when he shot 40.8% from deep. James Harden is at his best with capable shooters around him and a sturdy defender on the floor to guard the opponent's best wing scorer.
If the Los Angeles Lakers let Bazemore go to open up a roster spot, he could be a perfect, cheap option for the Sixers to target.
Mike Muscala
Mike Muscala is a folk hero to many Sixers fans. Not only did he play 47 games for the franchise in 2018, but he also hit the game-winning shot for the Thunder in 2020 that sent OKC's first-round pick to Philadelphia. That pick turned out to be Tyrese Maxey.
If the Thunder buy Muscala out this year, the 76ers could repay him for that generous jumper by signing him for the rest of the season. Oh, and he's shooting a career-high 42.9% from three-point land this season, and Philly could really use another big man capable of stretching the floor.
What a reunion that would be.
Like Sportscasting on Facebook. Follow us on Twitter @sportscasting19.