4 Players Who Could Win US Open After Novak Djokovic's Stunning Exit
Novak Djokovic was the clear favorite to win this year's US Open tournament. The 32-year-old had won 36 of his last 37 Grand Slam matches en route to victories in four of the last five Grand Slam events, including the 2018 US Open. He seemed unstoppable.
But in his fourth-round matchup against Stan Wawrinka on Sunday night, Djokovic was hampered by a shoulder injury. After dropping the first two sets to Wawrinka 4-6, 5-7, the defending US Open champion decided to retire from the match and the tournament in the third round. This unfortunate turn of events is awful for Djokovic, but great for the rest of the field; especially these four players, who are the new betting favorites according to OddsShark.
1. Rafael Nadal, +120 Odds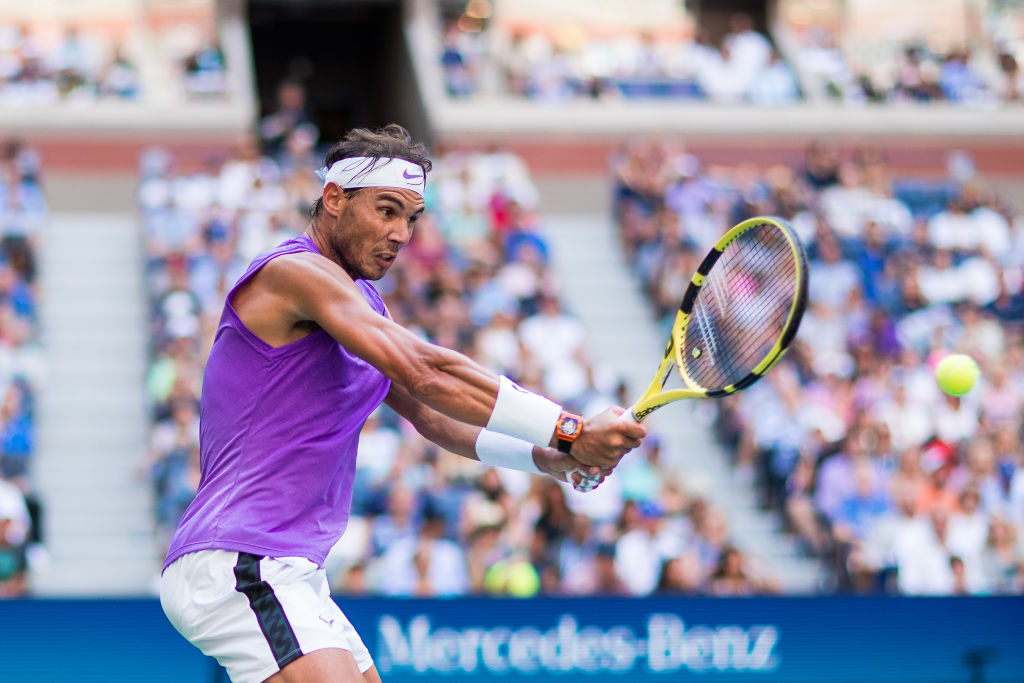 Outside of the French Open where he has won 13 of his 18 career Grand Slam titles, the US Open is Rafael Nadal's next best event with three career wins in this tournament (2010, 2013, and 2017).
Nadal is in strong form coming into the US Open off of a hard-court victory in the Canadian Open last month. Through his first three rounds in the US Open, Nadal has breezed through John Millman (6-3, 6-2, 6-2) and Hyeon Chung (6-3, 6-4, 6-2) and received a walkover against Thanasi Kokkinakis. Could we be in for another showdown with Roger Federer in the US Open final?
2. Roger Federer, +200 Odds
Roger Federer defeated Rafael Nadal in four sets in the Wimbledon semifinals to set up an epic final match with Novak Djokovic. He fell short of a 21st career Grand Slam title in that match, losing in a fifth-set tiebreaker in what was an instant classic of a match.
Now Federer has another clear shot at No. 21, this time without Djokovic standing in his way. The five-time US Open champion has won each of his last nine sets in the US Open and will be favored in each of his next two matches before an eventual showdown against Rafael Nadal would await him in the final, should they both reach it.
3. Daniil Medvedev, +800 Odds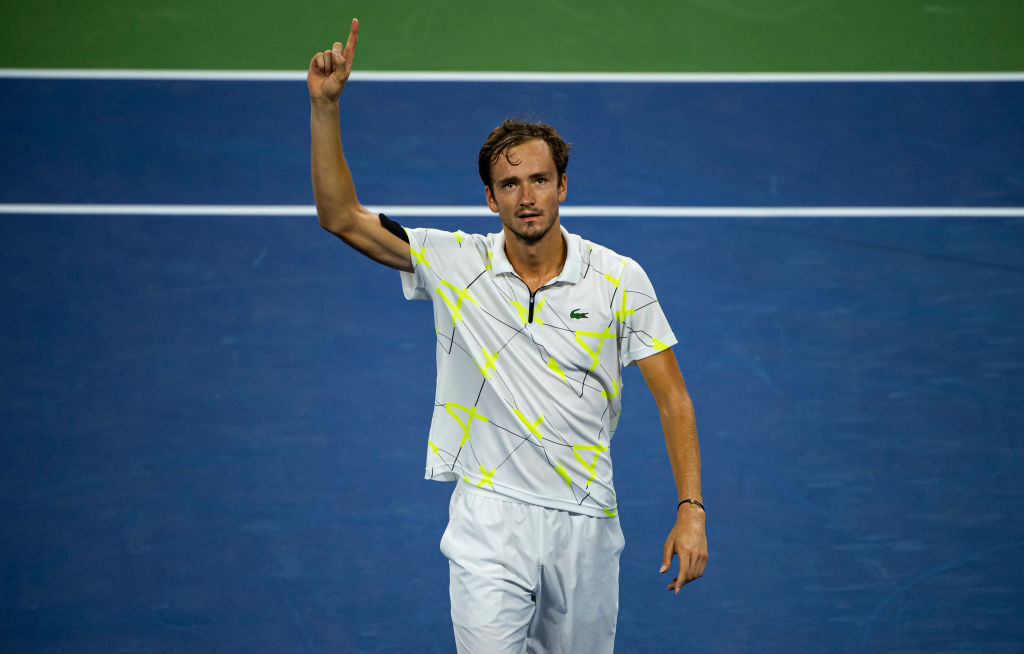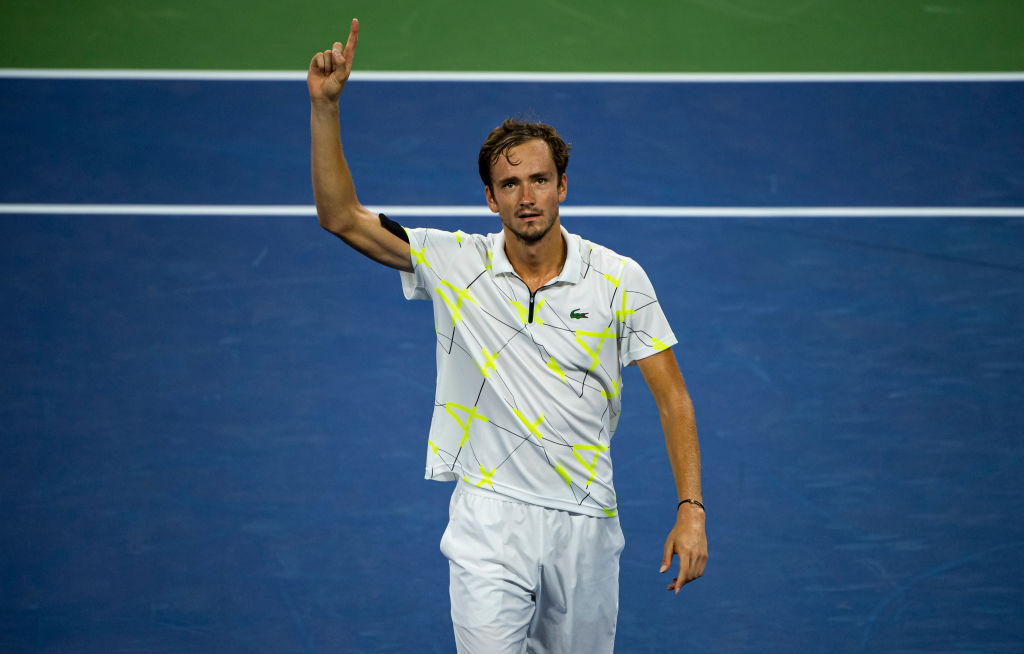 Daniil Medvedev has soared all the way up to No. 5 in the ATP rankings with a fantastic season so far in 2019. Medvedev has advanced to the finals in each of his last three tournaments, losing to Nick Kyrgios in the Washington Open and to Rafael Nadal in the Candian Open but winning the Cincinnati Open with a victory over David Goffin. The 23-year-old's Cincinnati Open run also included a 3-6, 6-3, 6-3 victory in the semifinals over Novak Djokovic.
Since 2009, Juan Martin del Potro, Andy Murray, and Marin Cilic have each won their first Grand Slam title at the US Open. Over that same time period, the other three Grand Slam tournaments have produced only one first-time winner. This could be Medvedev's best chance at breaking through for years to come.
4. Stan Wawrinka, +900 Odds
Sure, Djokovic was playing in pain, but Stan Wawrinka still deserves credit for taking care of business against the best in the world. Wawrinka has won only one tournament since 2016 and didn't come into this tournament as much of a threat, but it's worth noting that he has won three Grand Slam titles in an era that has been absolutely dominated by the "big three" of Djokovic, Federer, and Nadal. At his best, he can compete at the highest level.
Wawrinka will face Medvedev in the quarterfinals. The winner of that match will face Roger Federer in the semifinals, barring a stunning upset by Grigor Dimitrov over Federer.