4 Quarterbacks With Favorable Fantasy Matchups in Week 13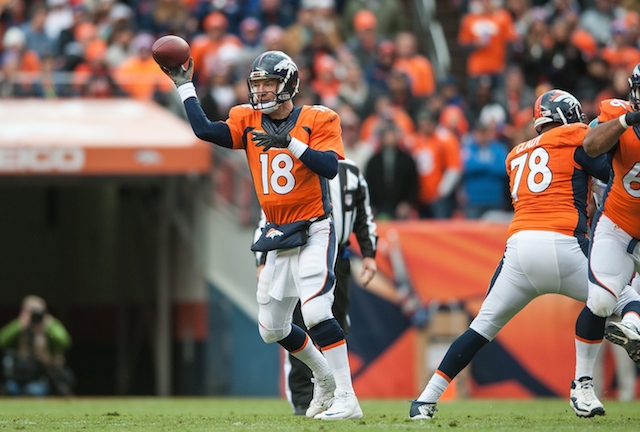 Quarterbacks are becoming the most consistent week-to-week performers in fantasy football. Many teams around the league have a 2:1 pass-to-run ratio, which is one of the main contributors to this shift in the fantasy position hierarchy. With that being said, quarterbacks, like any other position in the game, don't always have favorable matchups. As the playoffs are approaching in most leagues, it is becoming increasingly important to find the right matchups and exploit them. Here is a look at four quarterbacks with favorable matchups in Week 13.
All statistics are courtesy of Pro-Football-Reference.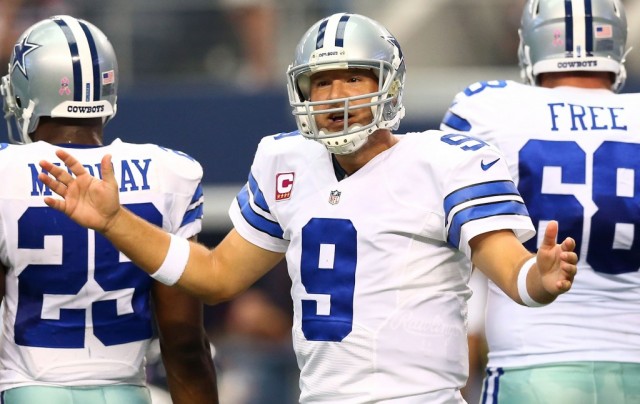 1. Tony Romo, Dallas Cowboys
Romo and the Cowboys will be taking on the Philadelphia Eagles on Thanksgiving Day in what projects to be an offensive shootout. The Eagles are giving up an average of 266 yards through the air and 2.2 touchdown passes per game in 2014, almost mirror images of Romo's per-game averages of 251.9 yards and two touchdown passes. The Cowboys offense is loaded with weapons, and Romo is benefiting greatly from playing behind the league's best offensive line in 2014. With the rapid pace that the Eagles play on offense, expect to see the Cowboys get a few extra possessions in this game, something that should help bolster Romo's fantasy output.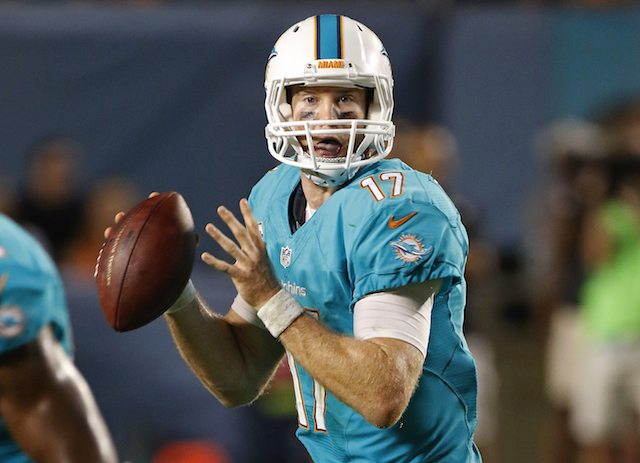 2. Ryan Tannehill, Miami Dolphins
Tannehill and the Dolphins will be facing the New York Jets, who have one of the most quarterback-friendly defenses in the NFL this season, on Monday night. The Jets are giving up an average of 239 passing yards and 2.5 touchdown passes per game, and have forced only three interceptions in 2014. Tannehill is coming off two impressive performances against the Buffalo Bills and Denver Broncos, who both have strong defenses. Expect to see Tannehill continue on his current trend of strong fantasy performances in Week 13.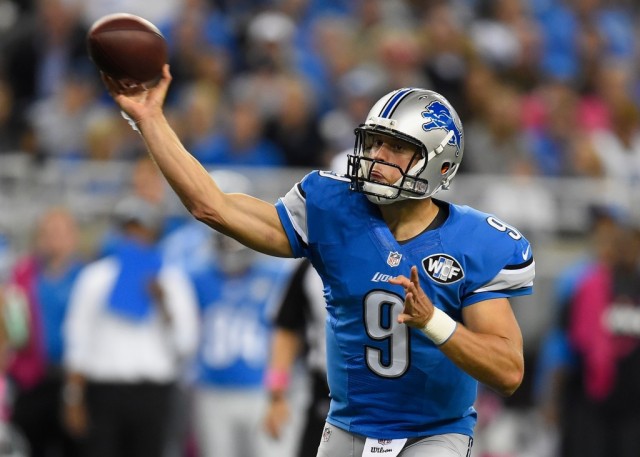 3. Matthew Stafford, Detroit Lions
Stafford and the Lions will be playing the Chicago Bears on Thanksgiving Day in Week 13. The Lions offense will be looking to get back on track in this game, and it will start with Stafford. The former Georgia Bulldog will benefit from playing against a Chicago pass defense that is giving up an average of 260 yards and 2.3 touchdowns through the air in 2014. Stafford's favorite target, Calvin Johnson, is nearing full health, and Golden Tate has been one of the best wide receivers in the NFC this year. Stafford was excellent on Thanksgiving Day a year ago, and he has the matchup to have another huge Thanksgiving Day performance in 2014.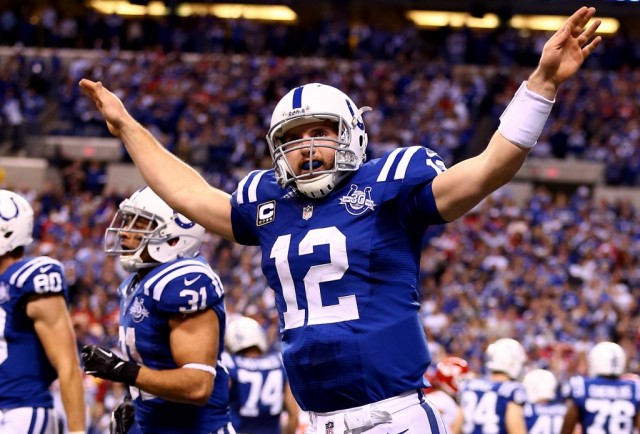 4.  Andrew Luck, Indianapolis Colts
Luck seems to put up huge numbers every week, and based on his matchup, Week 13 should be no different. Luck and the Colts will be playing the struggling Washington Redskins in Week 13. The Redskins defense has allowed an average of 230 passing yards and two touchdown passes per game while only intercepting four passes in 2014. The Indianapolis offense revolves around Luck and its passing attack, so expect to see Luck have another 300-yard, multiple-touchdown pass day in Week 13.