4 Reasons Jalen Hurts Will Thrive as Oklahoma's Starting Quarterback
On August 19, 2019, Jalen Hurts was officially named the starting quarterback for the Oklahoma Sooners in 2019. Hurts had to win the spot over a pair of very talented freshmen in Tanner Mordecai and Spencer Rattler, and he did exactly that.
The Oklahoma Sooners have had two straight fantastic seasons under head coach Lincoln Riley. They've also had two straight quarterbacks win the Heisman Trophy and proceed to go first overall in the following NFL Draft in Baker Mayfield and Kyler Murray. Here are four reasons why the Sooners' smashing success at quarterback should continue with Jalen Hurts at the helm.
1. Hurts was a great quarterback at Alabama
It's easy enough to try to discredit Jalen Hurts for losing his starting job at Alabama, but that had a lot more to do with Tua Tagovailoa's generational talent than it did any shortcomings of his own. In his two full seasons as Alabama's starter in 2016 and 2017, Hurts passed for 4,861 yards and 40 touchdowns with only 10 interceptions. He also rushed for 1,809 yards and 21 touchdowns. It's worth noting that Hurts was pulled early from most of his games too; he could have put up much bigger stat lines if not for Alabama blowing everyone out.
2. The stage will not be too big for him
Jalen Hurts has started in four College Football Playoff games and two SEC Championship Games. Last season, he was called upon in the SEC Championship Game against the No. 4 Georgia Bulldogs to take over as the backup with his team trailing by a touchdown. Hurts rose to the task going 7-for-9 with a touchdown pass and rushing for another touchdown to save Alabama's undefeated season. He'll be ready for anything that comes his way in 2019.
3. He won't have to deal with SEC defenses anymore
In 2018, the SEC had nine teams finish inside the top 50 in total yards per game surrendered. The Big 12 had only two (TCU and Iowa State). In 2017, the SEC had six teams crack the top 40 while the Big 12 had two (TCU and Texas). The Big 12 is built around offenses and shootouts; which means that not only will Jalen Hurts be putting up much bigger numbers against weaker defenses, he'll also be needed later in games as Oklahoma will likely give up its share of points as well.
4. This is his chance to make a case for his NFL future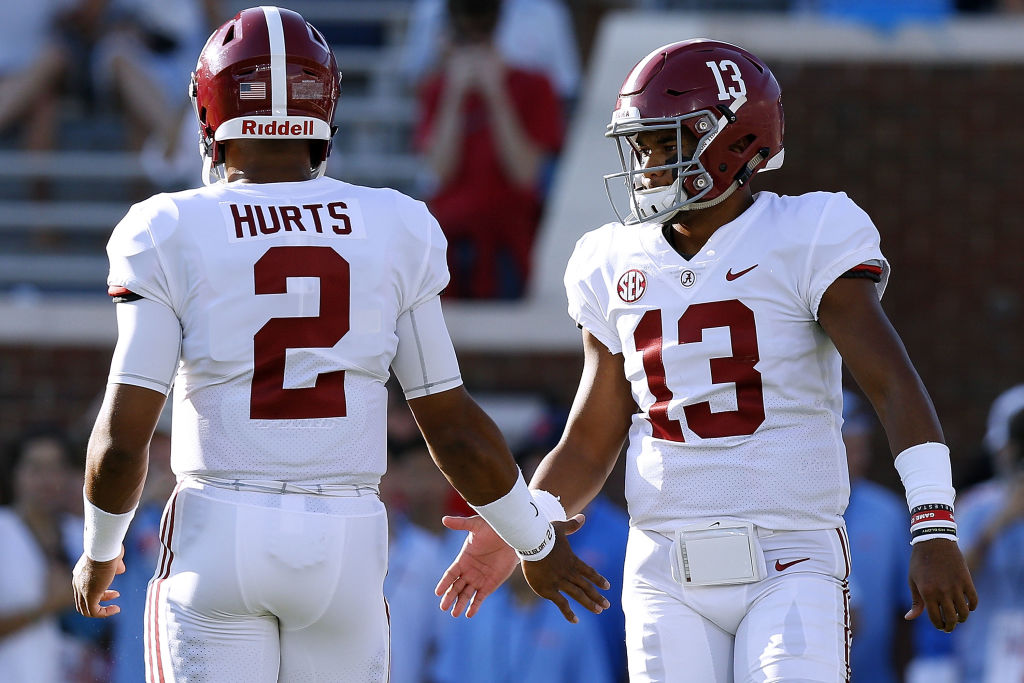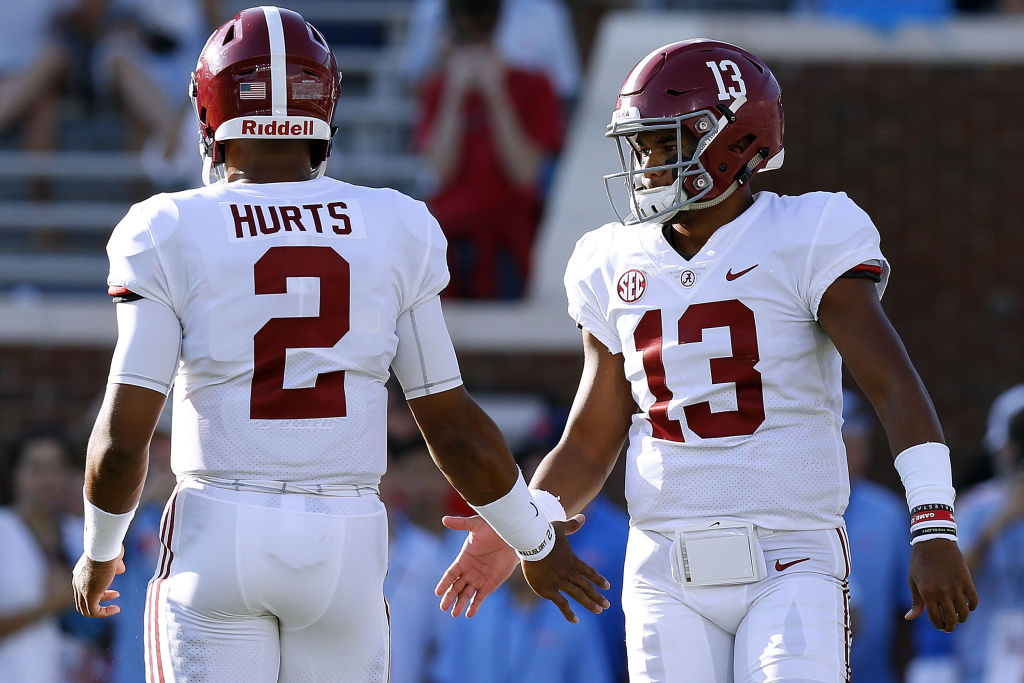 You can't say enough about Jalen Hurts' character. The 21-year-old showed maturity beyond his years in the way he handled losing his job to Tagovailoa, finishing the 2018 season with the Crimson Tide and being a supportive teammate every step of the way. Hurts put the team first every step of the way at Alabama, sacrificing personal stats for the greater good under head coach Nick Saban. Now being placed in an offense designed to let the quarterback thrive, Jalen Hurts will have the chance to show NFL scouts that he has the talent to go along with the character.