4 Reasons Louisiana State Should Not Fire Coach Les Miles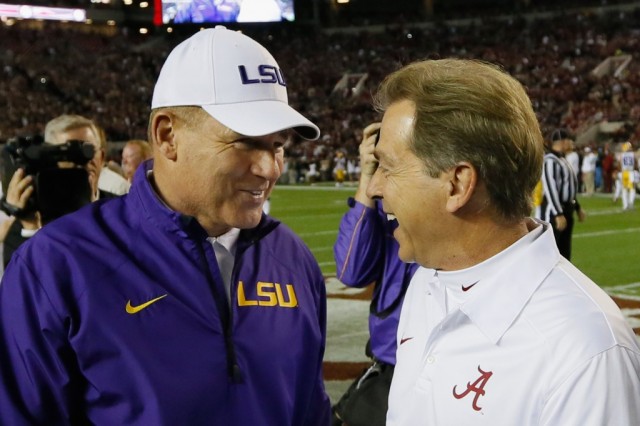 When news broke yesterday that Louisiana State might terminate the contract of head coach Les Miles, it seemed, well, crazy. Miles has been at the helm in Baton Rouge for 11 seasons now. He has never posted a sub-.500 record, let alone a season with less than eight wins. He's turned LSU into a regular contender in a difficult SEC West alongside the likes of Alabama, Auburn, and Texas A&M.
But successful college football programs require more than just a modicum of success. One needs to look no further than the money that goes into the nation's biggest programs and the money that the NCAA and the same big programs receive from TV and other deals. It's a big business — and like any big business, sometimes change is necessary. At least that's apparently what the Tigers' faithful believe if the reports are true that the school is willing to pay more than $15 million to buy out Miles; a staggering amount to pay someone to go away.
No matter how you spin it, LSU seems to be acting prematurely. When a team's not winning, it's always easier to act on emotions and proclaim that a drastic change is needed, rather than sit back and take a reasonable look at the situation. If there's one thing that the reports out of Baton Rouge are, it's unreasonable. Firing Miles after a seven- or eight-win season — no matter the pitfalls that occurred late in the year — could potentially cripple the program. Here are four reasons why the Tigers need to keep Miles.
1. Loss of recruits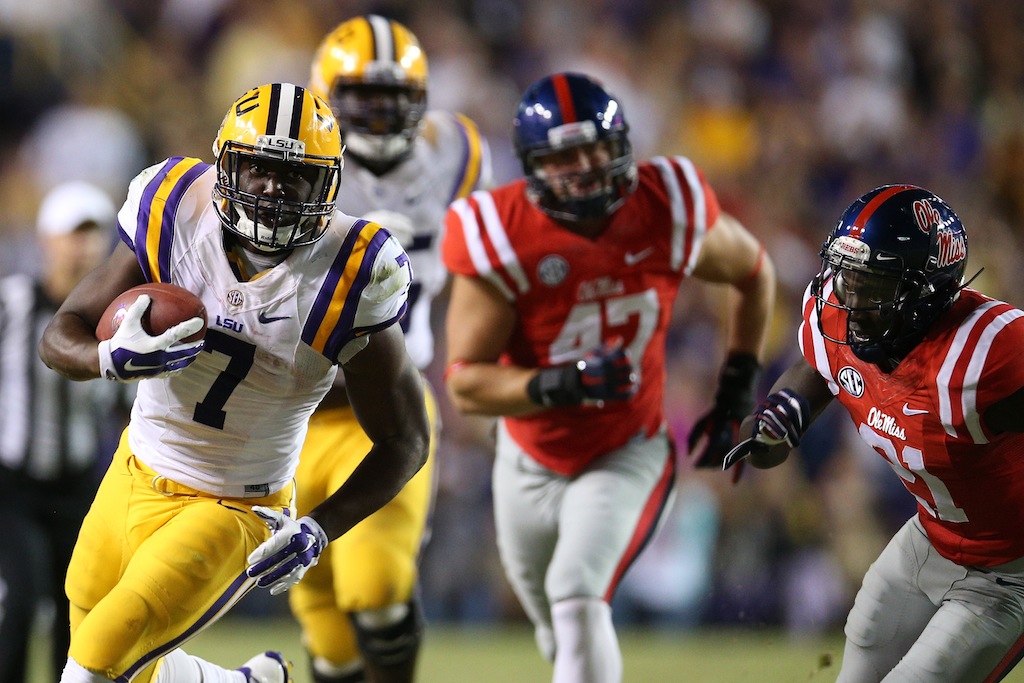 According to ESPN, LSU currently has the top ranked recruiting class for 2016. And looking at past rankings, only once in the last five years has Miles not gathered a top-10 class. The point is that he's a terrific recruiter. And he also has a coaching staff with ties all over the South. If Miles leaves after this season because the administration cuts ties, you can bet that a lot of the current commitments will, at a minimum, reconsider their recruiting options.
And let's be honest: While many players say they're going to LSU for the university not the coach, Miles has built a legacy in Baton Rouge and it's a draw for young players. He's the face of the program — a very successful program. And losing that face and identity could hurt the program's ability to recruit for years to come
2. Not an easy replacement
Every year it seems like more and more teams end up coach-less, and the trend continues this season. While there are already a few notable vacancies, such as South Carolina and Southern California, more will occur — and with more vacancies comes a higher demand than supply of quality coaches. Thus, if LSU does decide to give Miles the boot, it won't be easy to replace him.
The argument for replacing Miles stems from the idea that the Tigers have an elite program and can draw a big-name coach. And sure, being one of the SEC's best teams for the better part of a decade makes this an appealing job. This prestige wasn't always there, though. From 1990 to 2000, the Tigers had seven losing seasons. Though Miles inherited a good team from Nick Saban in 2005, he's had LSU competing every year since.
Going into this weekend's game, Miles has a 110-32 record (since arriving in Baton Rouge). He won a National Championship in 2007, and came up one win short in 2011, falling to Alabama in the championship game. From a coaching and recruiting perspective, the Tigers will have a difficult time finding a replacement for Miles. And it will be even more difficult to find a coach with as much respect and prestige. For that reason, unless the LSU administration has a plan to set in motion, Miles still seems like their best bet.
3. Impatience isn't a virtue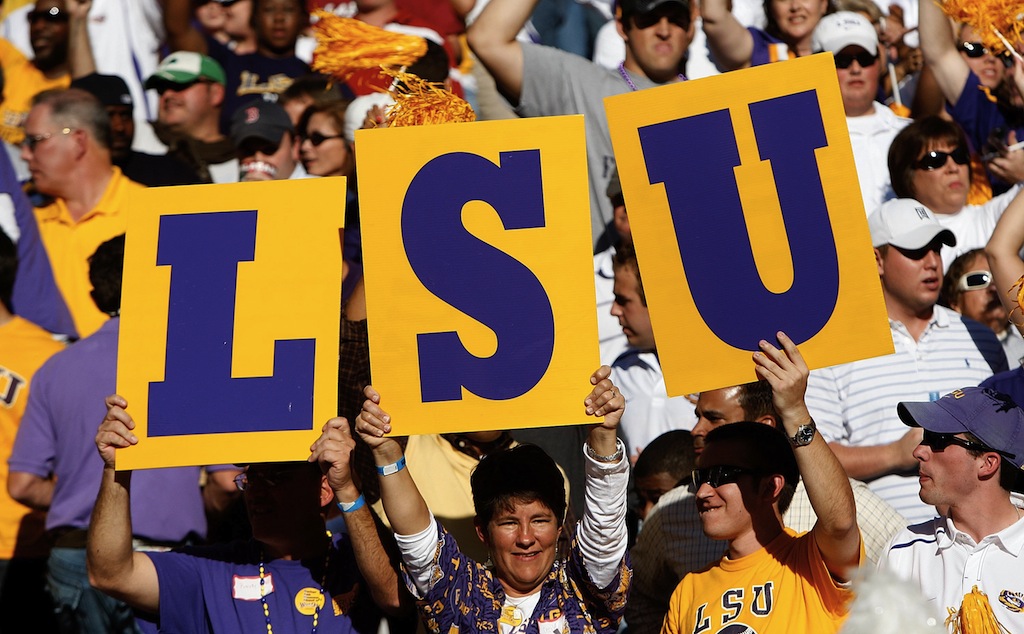 Let's start with this: Yes, the Tigers have lost three straight games and currently sit at 7-3. While going from a national title contender to a middle SEC team in a matter of weeks isn't ideal, the program is not in shambles. With the way people in Baton Rouge talk about it, LSU might as well have just lost to a FBS school.
Since 2011, the Tigers have finished 10-3, 10-3, and 8-5. While the last two years might be cause for concern, it seems drastic, foolish, and downright criminal to fire Miles because of two mediocre seasons. Again, only in SEC country is an eight-win season mediocre. LSU needs to take a deep breath and let Miles do what he's done and will continue to do if given the chance: win games.
4. Money, money, money
If Monday's reports are true, it would appear that a group of boosters are prepared to front the money for Miles' removal, which involves an upwards of $15 million to buy him out and then whatever else it might cost for his assistants to go too. That seems like a lot of money to pay someone to not work.
The university will say that the boosters are providing the funds and it's not "university money." But if they didn't spend that money to buy out Miles, think about where the money could go. You know, areas such as academics, scholarships, and facility upgrades. With a simple cost-benefit analysis, it seems evident that the benefit of keeping Miles far outweighs the cost.