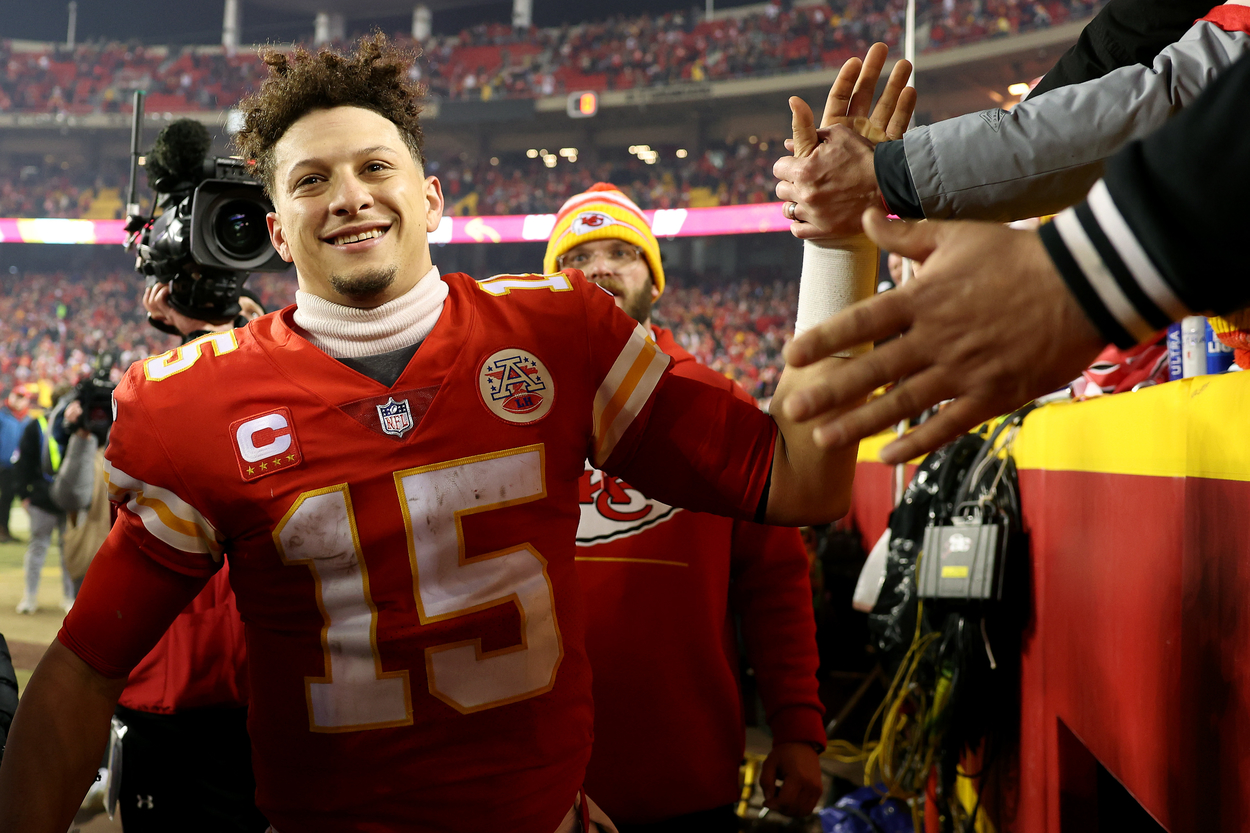 4 Reasons Why Patrick Mahomes' Chiefs Will Beat Joe Burrow's Bengals in the AFC Championship Game
Patrick Mahomes and the Kansas City Chiefs shouldn't have any issues defeating Joe Burrow and the Cincinnati Bengals in the AFC Championship Game.
When the 2021 NFL season's calendar turned to November, many wrote Patrick Mahomes and the Kansas City Chiefs off for dead. The two-time defending AFC champions were 3-4, in large part because of their quarterback's turnovers and a weak defense.
In hindsight, perhaps the football world rushed to judgment too quickly. Kansas City won nine of its final 10 regular-season games, only losing to Joe Burrow and the Cincinnati Bengals in a Week 17 thriller, en route to winning the AFC West for the sixth straight season. Now, the Chiefs have an opportunity to advance to a third consecutive Super Bowl, and the only thing standing in their way is Burrow and those upstart Bengals.
Unfortunately for Burrow and his teammates, their Super Bowl hopes will end as soon as they arrive at Arrowhead Stadium on Sunday.
4. The Chiefs will be out for revenge after the Week 17 loss
Sometimes, things are just as simple as a team wanting revenge. If not for the Bengals' Week 17 victory, the Chiefs could have potentially entered the AFC Championship Game on a 12-game winning streak.
The Bengals are the only team left standing that defeated the Chiefs this season; the Los Angeles Rams and San Francisco 49ers, the two remaining NFC teams, did not face Kansas City in 2021. We already saw what happened when the Chiefs hosted the Buffalo Bills, who previously defeated Kansas City 38-20 in Week 5, during the AFC Divisional Round.
Tyreek Hill is still running, by the way. Sorry for the reminder, Bills fans.
3. Travis Kelce and Tyreek Hill are still extremely dangerous
Back in Week 17, Kansas City held Hill, the Chiefs' All-Pro receiver, to only 40 yards on six catches. Kelce, who remains arguably the NFL's top tight end, totaled five catches for 25 yards, including a 3-yard touchdown.
Chiefs fans shouldn't expect quiet afternoons from either player on Sunday. Hill turned 11 catches into 150 yards and a 64-yard touchdown in the AFC Divisional Round; the six-time Pro Bowler already has 16 catches, 207 yards, and two touchdowns this postseason. Kelce already has 13 catches, 204 yards, and three total touchdowns (one passing, two receiving) in the 2021 playoffs.
The Bengals can do whatever they want on Sunday afternoon, but it will likely be too tall a task to stop both players, especially with how well Mahomes has played of late.
2. The Chiefs havea clear advantage at Arrowhead Stadium
Kansas City's thrilling victory in the AFC Divisional Round moved the Chiefs to 7-1 at Arrowhead Stadium in playoff games with Mahomes at quarterback. That one loss came to Tom Brady's New England Patriots in the 2018 AFC Championship Game.
Kansas City has outscored opponents 292-203 in those eight games. Burrow might not fear a packed NFL crowd yet, but he hasn't taken a snap in Arrowhead Stadium during a win-or-go-home showdown. History favors the Chiefs in a significant way here.
1. Patrick Mahomes. That's the entry
As of publication, Tom Brady's teams are the only ones that have defeated Mahomes in the postseason. That's it. Allen's Bills couldn't do it, Baker Mayfield's Cleveland Browns fell short, and even Jimmy Garoppolo's 49ers collapsed at the end of Super Bowl 54.
The Bengals could break out every possible stop and trick to stop Mahomes and the Chiefs' prolific offense. It won't work. If the Bengals shut down Kelce, Mahomes can turn to Hill. Oh, they're covering Hill? No problem. Receiver Byron Pringle and running back Jerick McKinnon will find ways to get open.
The Bengals should be commended for having made it this far in Burrow's second season. However, their road to SoFi Stadium and Super Bowl 56 will end at Mahomes' hands.
Like Sportscasting on Facebook. Follow us on Twitter @sportscasting19.