4 Reasons Why Some People Still Don't Like LeBron James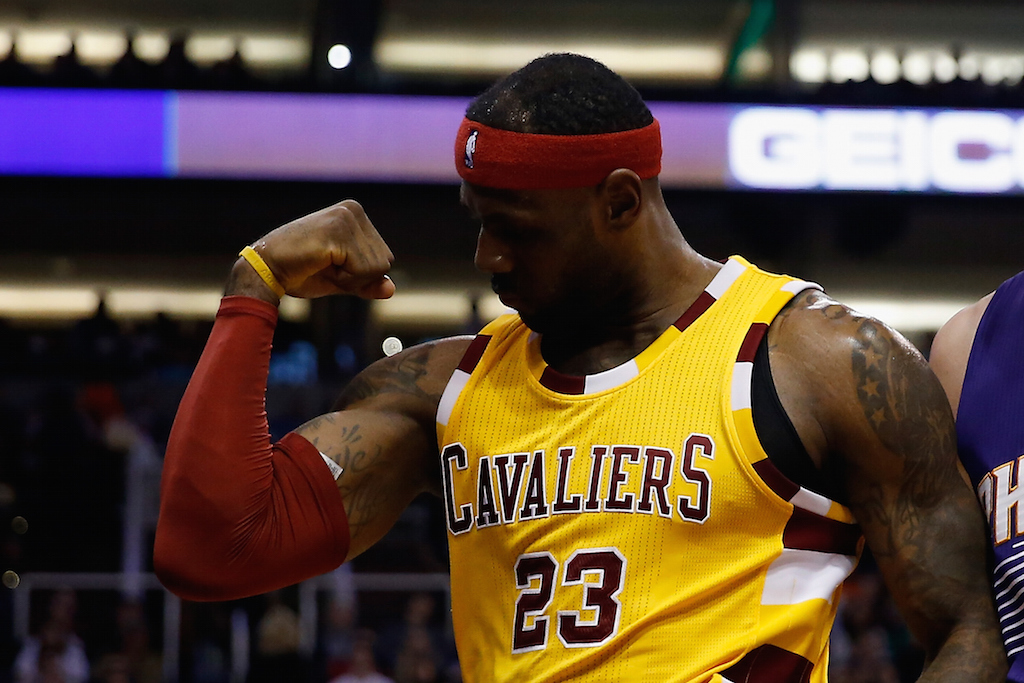 LeBron James seems to be a likable enough guy, right? While "The Decision" set him back a few years in the hearts of many fans, all should be clear by now. Apparently, that's not the case, even after James brought a championship back to his hometown Cavaliers. No, critics of the superstar haven't gone away, they're just sitting back and waiting. They want James to slip and when it does, you can bet they'll be all over social media.
So, the question is, after all this time, it can't just be the rumors about James possibly leaving the Cavaliers that make people dislike him, right? Definitely not. Let's look at four reasons why people still don't like James, starting off with something semi-relating to a possible Decision 2.0.
1. Rumors about James
There were the brief, baseless rumors that LeBron might leave Cleveland again.There were his alleged rifts with the likes of Kyrie Irving and Kevin Love, too. As CBS Sports' James Herbert pointed out, James looked pretty mad at his teammates during a loss to the Brooklyn Nets late in the 2015-16 season — bit that ignores the fact that winning cures everything, and Cleveland just won an NBA Championship.
Additionally, let's not forget that everyone seemed to put the firing of former head coach David Blatt on James, largely due to his friendship with promoted assistant Tyronn Lue. It was a pretty brutal situation all around, and whether or not James actually had anything to do with it will likely never be known.
2. Distancing himself from the Cavaliers?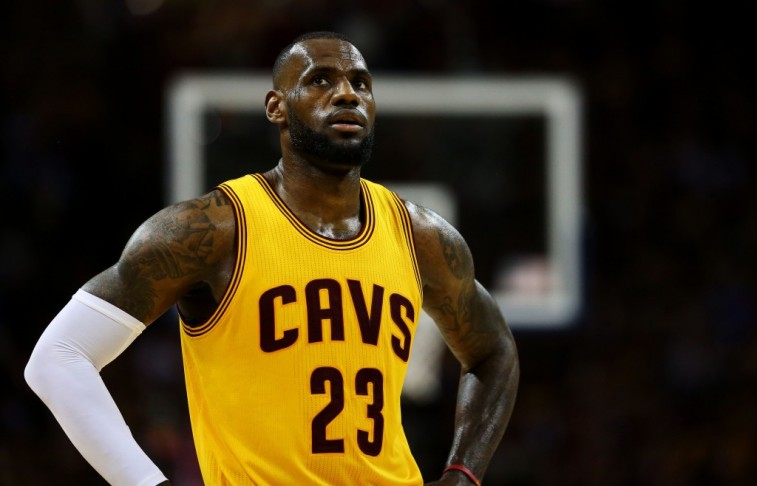 Listen, every player has the right to prep for the playoffs however they want. For James, Joe Vardon of Cleveland.com reports, his way of prepping is by doing something called "Zero Dark 23," which is to shut off all his social media accounts when the playoffs begin. So, instead of doing that right away, he just decided unfollow the official Twitter account of the Cavaliers. Not his best move, and you can bet that people were all over him for that one.
It wasn't just the Cavaliers' account either, as Vardon reports that James unfollowed multiple reporters, the in-game analyst for the Cavaliers, and many others, too. Oh, and just to make things even more uncomfortable, while James unfollowed the Cavaliers and many things associated with the team, he also caused even more drama when he posted the following tweet:
Think I just may join the Snap this week. Another way for my fans to ride with me throughout my journey

— LeBron James (@KingJames) March 22, 2016
Not a good chain of events there, and it seems as though he may be distancing himself from the Cavaliers, even if he doesn't want to admit it.
3. "The Decision"
Some people will never get over this. Really, they will find a way to hold onto "The Decision" forever. Honestly, though, after sitting through that painful ESPN feature, it's probably hard for anyone to get past that. One way or another, if you had any ill-will toward James before his public decision to choose the Miami Heat, his choice may have taken it to a level that fans will never forget. Sorry, LeBron, but you did the damage yourself there, and a good number of sports fans will never recover from watching it all go down.
4. He's not on your team
It's not being bitter, it's just the truth. If a player as talented as James has the opportunity to choose a team in free agency, and he doesn't select the team that you're a fan of, there are few reasons to like him. Everyone wants to have the superstar on their team, especially in the NBA when a player can dominate in ways that Michael Jordan and Kobe Bryant did and how James, Kevin Durant, and a few others currently do. Unfortunately for some people, unless James finds his way to their favorite teams, there's zero chance that they'll ever become a fan of him.
Follow Jeff Smith on Twitter @JSM8ith