NBA
4 Team That Have Tough Choices to Make During NBA Free Agency
With the NBA season winding down and free agency just around the corner, many teams have a tough choice to make regarding their futures with their biggest stars. Players have to decide whether to stay with their current franchises or find new teams. For some, it is likely going to be a choice between two players. For others, it is going to be about whether or not a player is worth opening their pocketbooks for or letting them go for nothing. Some will buy, and some will sell, but these are the teams, at the end of the day, who have the toughest decisions entering NBA free agency in 2019.

Philadelphia 76ers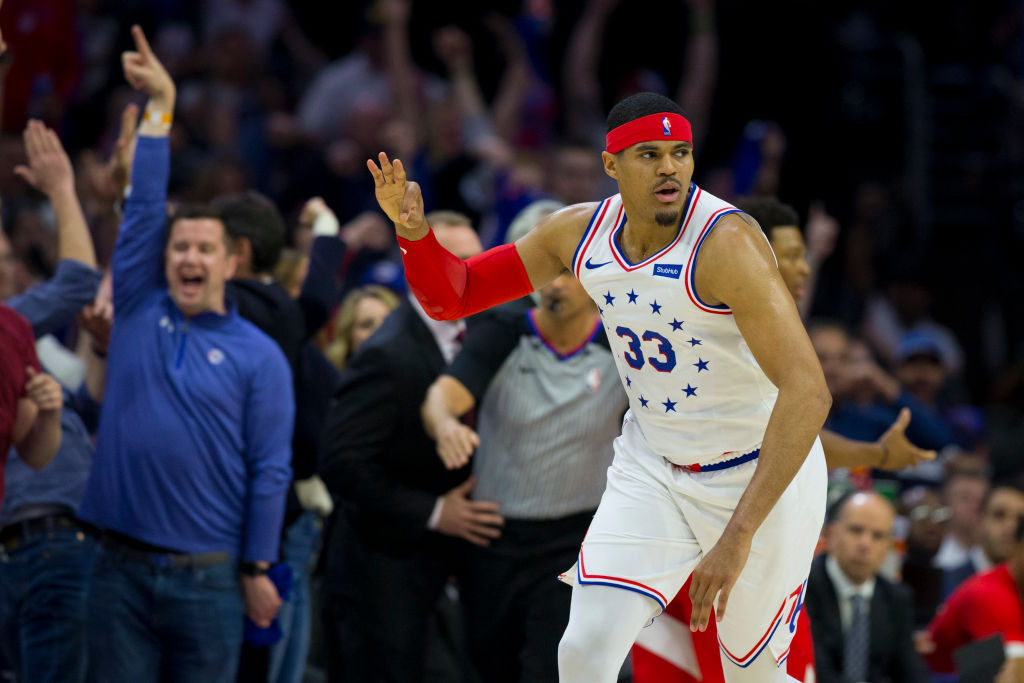 The 76ers had a disappointing ending to their season as Kawhi Leonard's Game 7 series-winning buzzer-beater took them out in the second round. With that said, however, they still have one of the best top-tiers in the NBA with Joel Embiid, Ben Simmons, Jimmy Butler, and Tobias Harris. Harris and Butler are free agents, however, and the Sixers' brass will have a lot to think about. Can they improve without letting one go? Is the financial risk worth it? What are their prospects without these players?
Embiid and Simmons are both still young, so another year of development on its own could prove enough to get the 76ers over the top. However, if they invest too much money in their veteran talent, it could make things difficult down the road when they need to pay more players. There are arguments for both strategies, and Elton Brand will have a lot to grapple with as he thinks about it.

Brooklyn Nets
D'Angelo Russell was a breakout star of the 2018-19 season. While showing promise during his first two seasons, he became an All-Star during this last season and will likely get a hefty contract because of it. With Brooklyn surprising many by making the playoffs, it would seem like a no-brainer to bring him back, but the Nets still have to ponder some questions.

Were they good because of him, or were they good regardless? That is the key question Brooklyn has to answer before deciding whether it is willing to go forward with the young point guard. He showed a knack for playmaking and shooting, but his penchant for questionable mid-range shots cannot be ignored. On paper, it seems that the Nets should resign him, but there are concerns going forward if they do.

Washington Wizards
Already looking to be regretting their John Wall supermax deal, the Wizards may have dodged a bullet at the expense of Bradley Beal's bank account after he missed the All-NBA team and lost his shot at a supermax deal of his own. Wall has suffered from multiple injuries that make his $40 million a year deal look worse by the day. Even without the supermax, the Wizards are going to have to decide whether it's worth paying Beal or letting him go.

Beal put up an impressive 25 points, five rebounds, and five assists last season, and he deserves a healthy payday. However, the Wizards have been stuck in mediocrity. If they choose to extend Beal, they will be committing a lot of money between two players who have not yet shown that they can bring sustained success, and one who hasn't shown that he can stay on the court at all.

Charlotte Hornets
Kemba Walker has been a consistent contributor to the Charlotte Hornets during each of his first eight years. However, through no fault of his own, they have seen limited success during that time, The Hornets have to decide whether they think that Kemba Walker is worth the long-term money that he'll likely receive this summer, and Walker has to decide whether the Hornets are the right team for him.

Should Walker leave, which seems like a real possibility, the Hornets may need to start a full rebuild, but if he stays, there's no guarantee that he will make them any better than they've been these last few seasons.