4 Teams That Top the Waiting List for LeBron James, Free Agent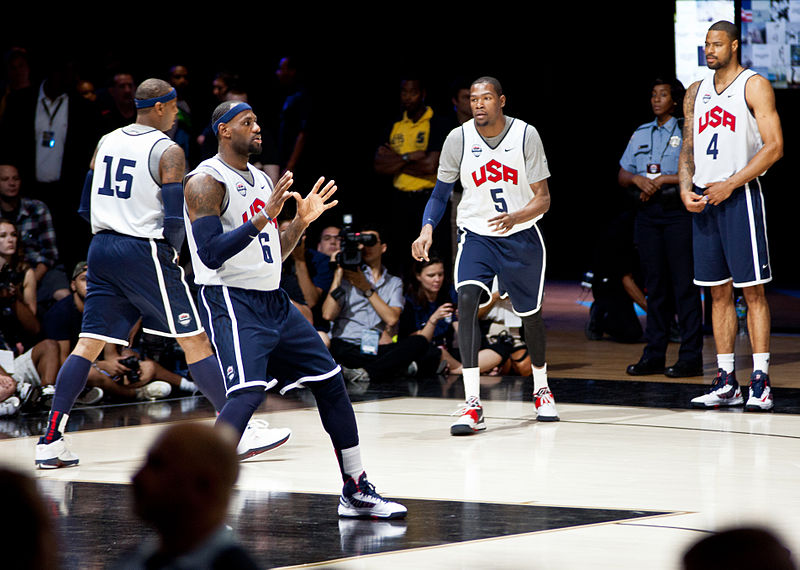 As the best player in the NBA right now, the waiting list for LeBron James runs roughly 29 teams deep. With the news that James would be opting out of the last year of his contract — eschewing more than $20 million in the process — everyone following the NBA let their imaginations run rampant, similar to the way you think about winning the lottery.
That is to say, however unlikely, every team and every fan base has at least thought about what it'd be like to have James playing for them. Even the self-professed "old school" fans who think free agency is an abomination, who think LeBron is a quitter, and who think everything was better back in their day. Pay no attention to their Abe Simpson impersonations, because beneath their fronting, they want to win, and there's no roster slot better spent when it comes to winning than the play of LeBron.
It's also mostly harmless, because we're almost certain that James is ultimately going to re-sign with Miami. Since forming the Big Three back in summer 2010, the Heat have made it to every NBA Finals and broken even on NBA championships. That's not a bad run, and LeBron's legacy is secured, which is more than he could say when he played for certain other teams in certain other cities. But with the 2014 Heatles playing worse than any other James-led team in the Finals, it's never been more likely that he might pine, again, for greener pastures, and take his talents out of South Beach just as abruptly as he brought them in.
Pat Riley is at least tangentially aware of this — even if he's in less immediate danger of losing his star than inter-conference rival Phil Jackson — and pulled out the masculinity shaming during a press conference earlier this month, saying: "You gotta stay together, if you've got the guts. You don't find the first door and run out of it." That hardly sounds like the confident speech of a wise GM who knows his stars are going to come back into the fold. So let's examine Miami first, and then we'll look at other spots that might sport LeBron James jerseys in 2015.
4. Miami Heat
The case for LeBron staying in Miami: Beyond the fact that they've been title favorites for the last four years, there's nothing about LeBron opting out that necessarily indicates that he's leaving. In fact, if Dwyane Wade, LeBron, and Chris Bosh had all opted in to the final year of their contracts, the team would have been completely screwed when it came time to build a roster around them, particularly because there's no way Udonis Haslem is going to give up his $4.62 million player option this year, and also because the penalties surrounding repeated years of paying the luxury tax have become much harsher since the Heat's Big Three signed their contracts.
LeBron is giving Miami ample time to talk to Bosh and Wade about similar deals, and he's leading by example and putting his money where his mouth is. That's the takeaway if you want James to stay in Miami — that he's using actions, not words, to display his loyalty. There are warning signs in the other direction, though.
If James was serious about staying with Miami, there was no reason for him to opt out today — the deadline is June 30, and the only real reason that he'd be opting out (because, come on, he talks to Bosh and Wade, and symbolic gestures are kind of played out in 2014, especially when they involve millions of dollars) is to allow other NBA teams to prepare their pitches for him. Have you ever been a free agent in any capacity? It's a great feeling, even if you've only been getting competing quotes from different companies. James is human, cramps and all, and maybe he just wanted to go through that process again.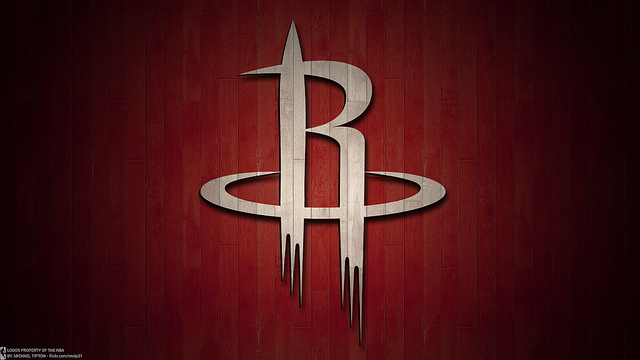 3. Houston Rockets
Hang on — weren't the Rockets one of the teams we'd pegged as suitors for Carmelo Anthony? Well, yes, but ask yourself this: If a team wants 'Melo, are you sure that they wouldn't want James? While Anthony remains the best scorer of the 2003 draft class, James is certainly the best basketball player. That is about as uncontroversial as you can get, but the ways that James would benefit a Houston team are remarkably different than what Carmelo would bring to the table.
While LeBron's game would suffer more from the presence of Dwight Howard at the center position, since Howard is offensively ineffective more than five feet from the basket and a big part of LeBron's game is driving to the hoop to create space for other players, he's undoubtedly more of a boon for the Rockets' defense than Anthony. Even if James remains a temperature-driven jump shooter, his passing and floor vision more than make up for what he's giving up on the offensive end.
2. Los Angeles Lakers
Since we didn't even bother to entertain the idea of the Lakers landing Carmelo, we feel obligated to double down on the purple and gold for LeBron. And it boils down, quite simply, to this: Yes, the Lakers will have enough cap room to make a run at LeBron. That is literally the only advantage they'll have when it comes to signing him. Think about it this way — there's no way James is leaving a losing season in Miami to have a losing season in Los Angeles, where he'll be playing on a worse team in a tougher conference. The Lakers are one of the great historic franchises in the NBA, but they're bad right now, and James isn't going to save them.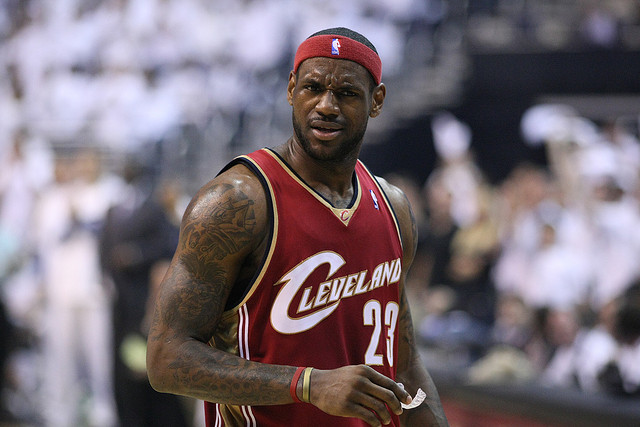 1. Cleveland Cavaliers
If this happens, the contract has got to be in Comic Sans. Otherwise, the fun police have won. That's despite the fact that it would probably take the absence of Dan Gilbert for James to consider re-signing with the almost cartoonishly inept Cavaliers. Furthermore, the idea that this is some kind of storybook ending doesn't actually make any sense at all — LeBron leaves Cleveland, obtains basketball glory for a different team, then returns once his legacy is more or less secure and the team's success is no longer a make-or-break proposition for James, night in and night out?
Seems fitting, when you consider that Cleveland's sports history is defined by suffering, underachievement, and perpetual loss. And no one's fooling anyone: for every jersey that went up in flames that June night in 2010, there would be five other fans willing to forgive and forget. Which is almost exactly why it won't happen. Probably. Teams can officially begin talking to players about free agency on July 1.