4 Tight Ends With Favorable Fantasy Matchups in Week 12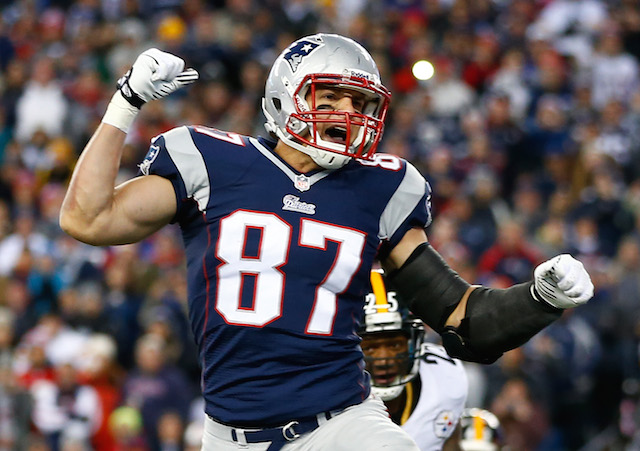 The NFL tight end position is constantly evolving. Guys like Jimmy Graham, Julius Thomas, and Jordan Cameron have brought wide receiver-esque skillsets to the position, while bypassing the traditional blocking skills that tight ends usually possess. Of course there is also Rob Gronkowski, who has the pass-catching skills of a wide receiver and the blocking ability of an offensive tackle. With that, the fantasy production of tight ends has sky-rocketed.
Gronkowski is a mismatch every time he steps on the field, and is significantly better than any other tight end in the league. There may not be another tight end in the league of Gronk's-caliber, but here is a look at four additional tight ends with favorable fantasy matchups in Week 12.
All statistics courtesy of Pro-Football-Reference.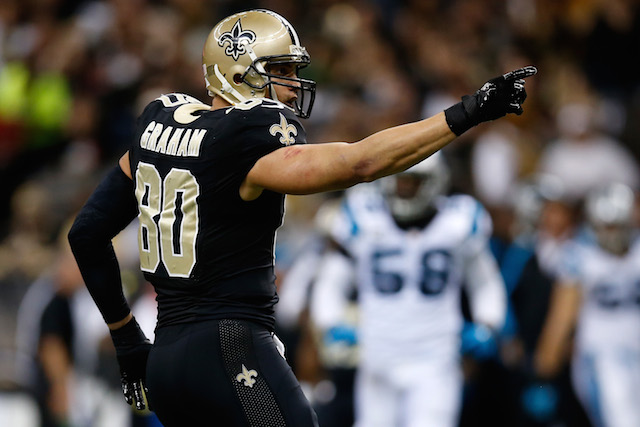 1.  Jimmy Graham, New Orleans Saints
Graham was only targeted three times in Week 11 and the Saints were only able to score 10 points in their upset loss at home to the Cincinnati Bengals. While Graham's lack of targets are not the sole reason for the Saints' woes in Week 11, it certainly didn't help the situation. On top of that, the Saints will be without standout rookie wide receiver Brandin Cooks for the remainder of the year, making Graham an even more integral part of the New Orleans offense. Expect to see Drew Brees target his All-Pro tight end early and often on Monday night against the Baltimore Ravens.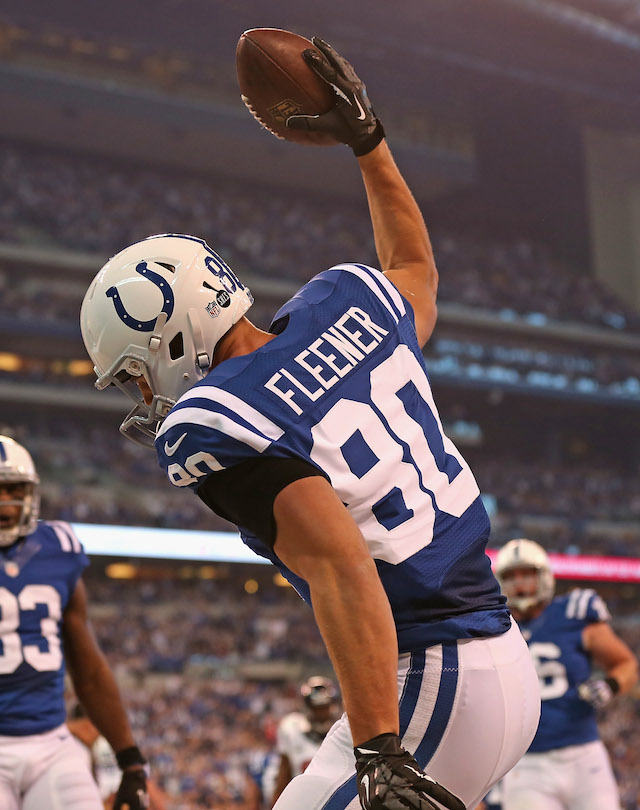 2.  Coby Fleener, Indianapolis Colts
Dwayne Allen is likely to be out of the Colts' lineup again this week, making Fleener one of the top fantasy tight end options for Week 12. Fleener has been targeted 18 times in the Colts' last two games, a trend that should continue into Week 12. Additionally, the Colts will be facing a Jacksonville Jaguars defense that has given up 51 catches for 574 yards and six touchdowns to tight ends in 2014. With the way Indianapolis operates offensively – they have a 2:1 pass to run ratio – and Andrew Luck's history of success with Fleener dating back to their days at Stanford, it's highly likely that Fleener will have a very productive fantasy week in Week 12.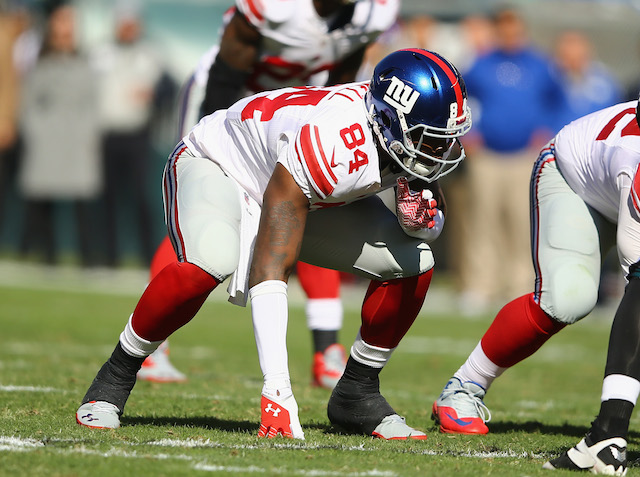 3.  Larry Donnell, New York Giants
Donnell and the Giants will be taking on the Dallas Cowboys in Week 12. In 2014, the Cowboys are giving up an average of 10.0 fantasy points per game to tight ends; the fourth worst mark in the league. Granted, a lot of Donnell's production is dependent on the play of quarterback Eli Manning, but it's hard to envision the Giants signal-caller having another five interception performance this week. Expect Donnell to be a big part of the Giants' offensive gameplan in Week 12.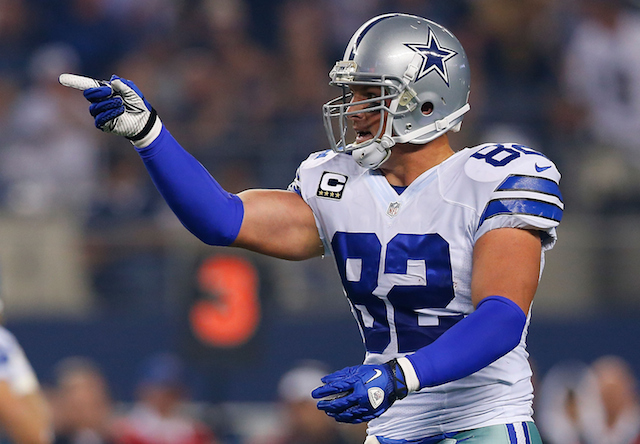 4.  Jason Witten, Dallas Cowboys
Witten has been quarterback Tony Romo's favorite target for a long time. In Week 12, the Cowboys are facing the New York Giants in a NFC East division rivalry game. The Giants have been a friendly-fantasy matchup for tight ends all season giving up a total of 39 catches, 596 yards and six touchdowns for the season. Witten has been giving the Giants fits for years, and Week 12 of the 2014 season should be no different.