4 Times an NFL Player Regretted Unretiring and Returning to the League
Tom Brady is having a disappointing season. The Tampa Bay Buccaneers are reeling with a 3-5 record, losing to notably bad teams like the Carolina Panthers.
After an offseason where Brady retired and then unretired, the 45-year-old has to question his decision to come back. This isn't the first time a player has returned and had a tough time. Here are four times an NFL player regretted returning to the league after retiring. 
1. Jay Cutler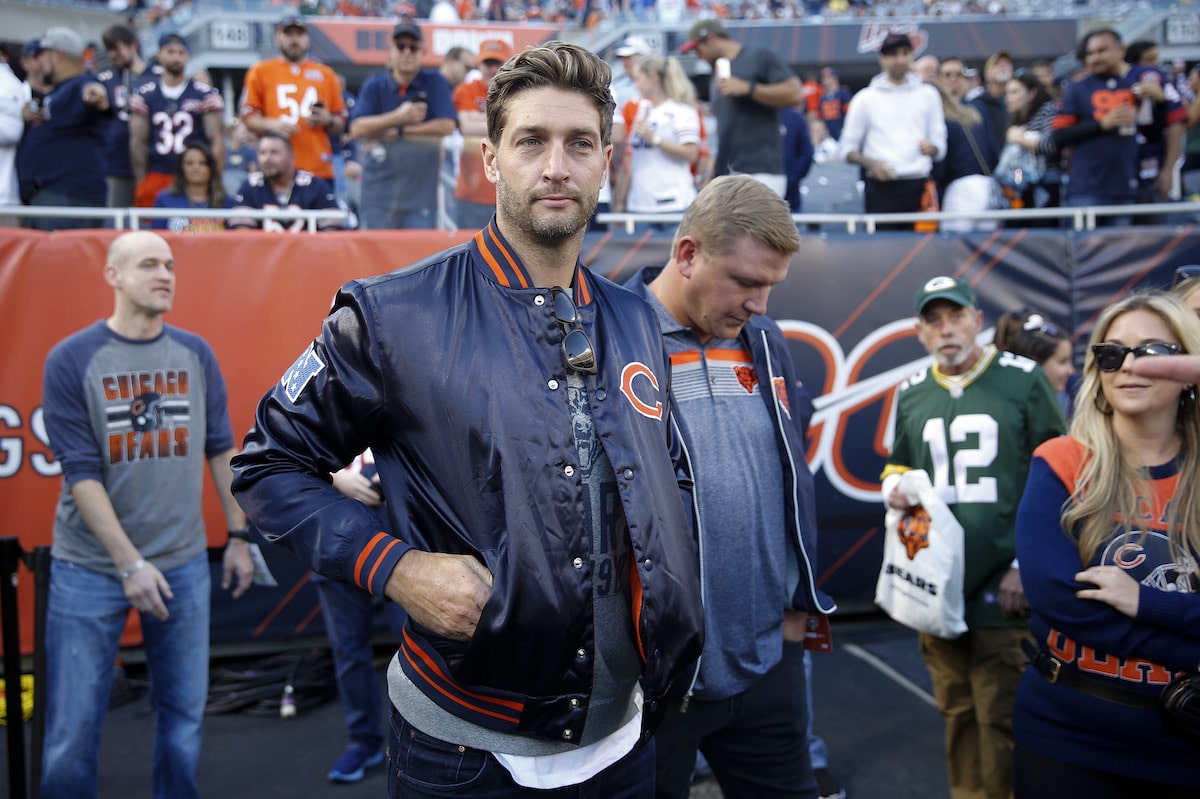 While he was never the league's best passer, and his teams underperformed, Jay Cutler was known for having a solid arm and being an above-average quarterback. When he retired from the Denver Broncos in 2016, Cutler quickly signed a TV deal with Fox to become an analyst for their NFL coverage. 
His retirement was short-lived, however, as the Miami Dolphins came calling for the 2017 season. When their incumbent signal caller Ryan Tannehill suffered a season-ending injury, the team asked Cutler to lace up his cleats again.
The results weren't disastrous as the Cutler-led Dolphins went 6-8 in 14 starts. but they weren't great, either. As the NFL reports, Cutler threw 19 touchdowns and 14 interceptions that season. The now-39-year-old did pocket a decent payday for his services, but staying in the broadcast booth might have been the smarter play. 
2. Trey Junkin
Heading into the 2002 NFL season, Trey Junkin had a nearly unblemished 19-year record as a long snapper. According to Pro Football Talk, Junkin had retired. But when the playoff-bound New York Giants saw their regular long snapper go down with an injury, they called Junkin. 
In a wild-card playoff game against the San Francisco 49ers, Junkin flubbed a snap on what would have been the game-winning field goal. Holder Matt Allen attempted a wild throw downfield, and the referees blew it by not flagging a blatant pass interference call. This would've given the Giants another chance to make the field goal. 
One could hardly pin the loss completely on Junkin — the Giants' defense had surrendered a 24-point lead, and the officials missed a call that was plain as day — but it hardly mattered. Junkin's name went down in infamy after an otherwise spotless NFL career. 
3. Tim Tebow
It might be hard to remember a decade later, but in 2011, Tim Tebow was one of the most confounding subjects in the sports world. Playing quarterback for the Denver Broncos, it was clear Tebow didn't possess the skill set of an elite passer. If you could call it that, there was just one "problem." The team kept winning with him under center.
Head coach John Fox and his staff devised a scheme to accentuate Tebow's style of play, and the Broncos went to the playoffs. The next season, Peyton Manning became available, the Broncos traded for him, and Tebow was cast aside.
After trying to catch on with the Jets and Patriots, he was out of the NFL. As Philly Sports Network reports, Tebow attempted to come back in 2015 with the Philadelphia Eagles and in 2021 with the Jacksonville Jaguars, marking two tries at coming out of his "retirement." Unfortunately, neither panned out. Tebow was better off sticking to minor league baseball and analyzing SEC football on ESPN. 
4. Kerry Collins
Manning's 2011 neck injury that eventually landed him in Denver left the Indianapolis Colts quarterback-less. Kerry Collins had spent years as a serviceable, if not spectacular, quarterback for the Carolina Panthers, New Orleans Saints, New York Giants, and Oakland Raiders. While he retired before the season, the Colts convinced him to return and unretire.
Regrettably, it didn't go well. Collins was likely kicking himself for the attempt. According to Pro Football Reference, he went 0-3 as the Colts' starter before succumbing to injuries related to a concussion. Collins retired, and the Colts went on to draft Andrew Luck.