44-Year-Old Tom Brady Gives Humbling Response on His Impressive Career: 'You Have to Pinch Yourself'
The Tampa Bay Buccaneers made the right decision by bringing in legendary quarterback Tom Brady. In his first season in the NFC, the Buccaneers won a Super Bowl in their stadium.
In 2021, Tampa Bay is once again one of the favorites to earn a Super Bowl berth and Brady is a huge part of the reason. Nonetheless, the 44-year-old future Hall of Famer continues to be humbled by the impressive length of his NFL career — one that he plans on continuing for some time.
Tom Brady gives humbling response on his long playing career
At the age of 44, Brady is in his 22nd season in the NFL. He spent the first two decades under center for the New England Patriots before starting a new chapter in Tampa Bay.
But, in a recent interview, Brady dropped a humbling response on the length of his career (h/t Casey Phillips).
"Here I am, 44 years old and I'm still playing. You pinch yourself."

Tom Brady
In this interview, there is a ton to unpack, but Brady repeatedly emphasizes his humbleness. To play in the league for 22 years is one thing, and to be as successful as he has been — both in New England and in Tampa Bay — is another thing.
In the same interview, Brady also hit wide receiver Mike Evans and the other Buccaneers pass-catchers with huge compliments.
"I'm throwing the football to Mike Evans. That's crazy … I'm throwing the ball to Chris Godwin and Rob Gronkowski and Antonio."

Tom Brady on his teammates
Brady finished off that answer with, "There's nothing better in the world."
Winning games with many talented teammates is fun, and Brady has been doing that for a long time.
Tom Brady wants to play until he's 50 and doesn't appear to be slowing down in 2021
Earlier this year, Brady mentioned that he wants to play until he's 50 years old. Brady's former coach, Bill Belichick, also noted that if anybody can do it, it's Brady (h/t Mike Reiss of ESPN).
"Nothing Tom does surprises me. He's a great player, works hard, takes care of himself. He's talked about playing until 50. If anybody can do it, he probably can."

Bill Belichick on Tom Brady
That would be fascinating and difficult. But, if anybody can do it, it would be Brady. Even at the age of 44, the Bucs are still a frontrunner for the Super Bowl and Brady has been mentioned among the NFL MVP candidates for the entire season.
Brady has thrown for 4,580 yards on the year with 37 touchdowns and 11 interceptions. The Bucs are second in points per game and yards per game while being first in passing yards.
Even with Brown missing time due to a suspension, Gronkowski missing time with injury, and now the latest injuries to Chris Godwin and Leonard Fournette — not to mention Mike Evans — the Bucs are still a dangerous football team.
Despite the New Orleans Saints pitching just the third career shutout against Brady, he isn't slowing down. He is still producing, the Bucs have a ton of talent, and he is still a master of the game.
The Buccaneers' Super Bowl hopes sit on the arm of Brady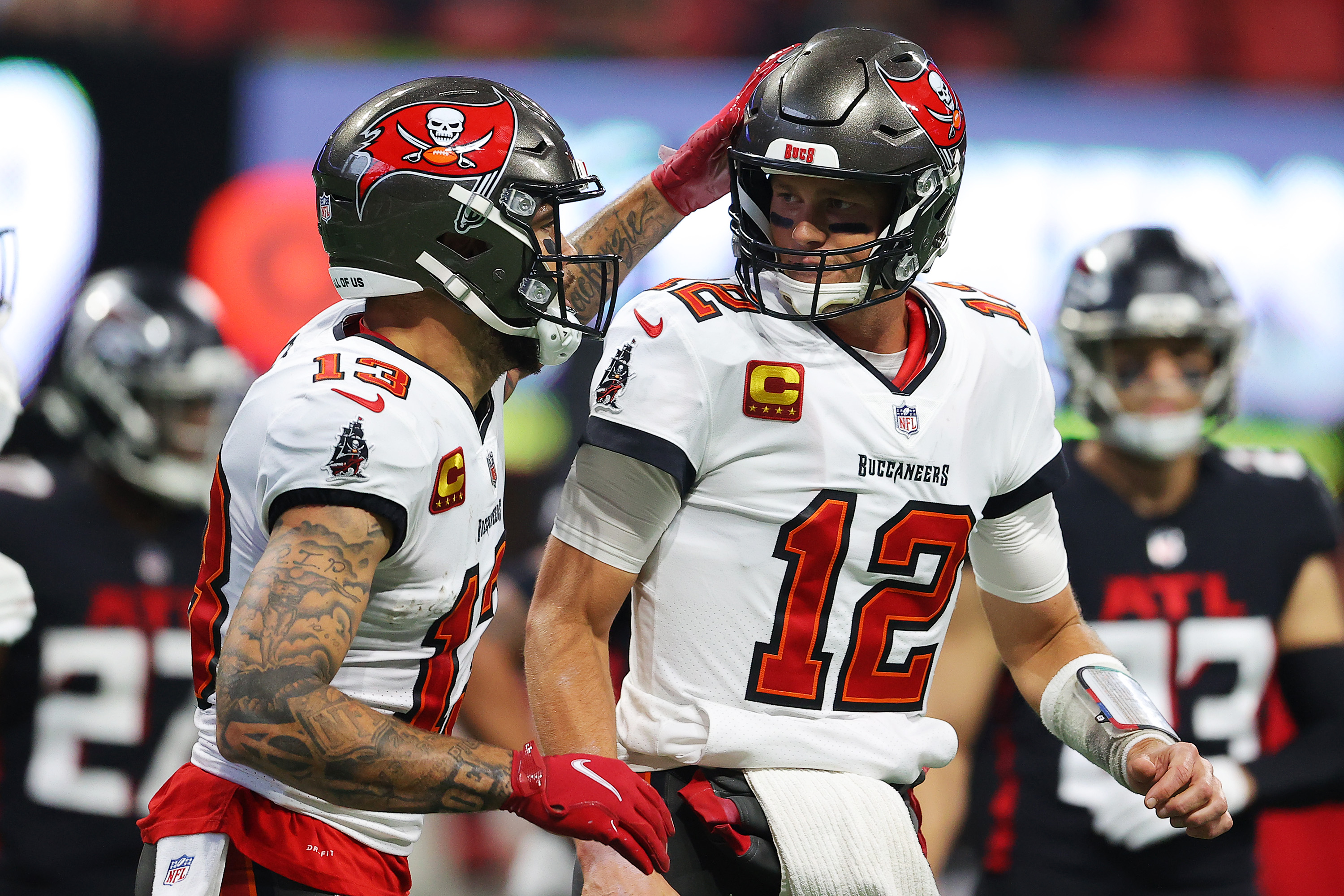 A year ago, the Buccaneers had to win three road games to get to the Super Bowl — and play it at their stadium.
This time around, things should be easier for Brady and company. The Bucs clinched the NFC South and are just one game back of the top seed in the NFC. However, the Dallas Cowboys and Los Angeles Rams have identical 11-4 records, and the Arizona Cardinals are right behind at 10-5.
Nonetheless, with the long list of injuries to Tampa Bay, the chances of a Super Bowl repeat rest mainly on the shoulders of the 44-year-old legend.
Can Brady lead this group to a second straight Super Bowl?
Can he secure Super Bowl victory No. 8?
Many questions are to be asked, but there is no denying the fascinating career of Brady, and he is just humbled to be living the dream.
Stats Courtesy of Pro Football Reference