49ers Legend Ronnie Lott Just Offered the Ultimate Praise for Oft-Criticized Coach Kyle Shanahan
Kyle Shanahan has done his best to restore the San Francisco 49ers' reputation and build them into a Super Bowl contender.
The 49ers made the Big Game last year but fell to the Kansas City Chiefs after a late collapse. Shanahan's play-calling in that game, much like in his other big losses, earned him much ire from fans and media members.
At least one San Francisco 49ers legend is sticking by Shanahan — and Ronnie Lott did so in style.
Kyle Shanahan has turned the San Francisco 49ers around
San Francisco had missed the postseason in three straight years and just went through the Colin Kaepernick saga when the 49ers hired Kyle Shanahan in 2017.
The son of former Denver Broncos head coach Mike Shanahan, Kyle had been a successful offensive coordinator in Washington and, most recently, Atlanta.
Although he only has a 23-25 record with the 49ers (25-26 in the postseason), Shanahan has turned one of the NFL's greatest franchises around.
The 2017 49ers became the first team in NFL history to start a season 0-9 and still win four or more games; those 49ers ended the year 6-10 and went 5-0 under new quarterback Jimmy Garoppolo.
After slumping to 4-12 in 2018 when Garoppolo missed most of the season with a torn ACL, San Francisco went 13-3 last year.
Shanahan has earned his fair share of criticism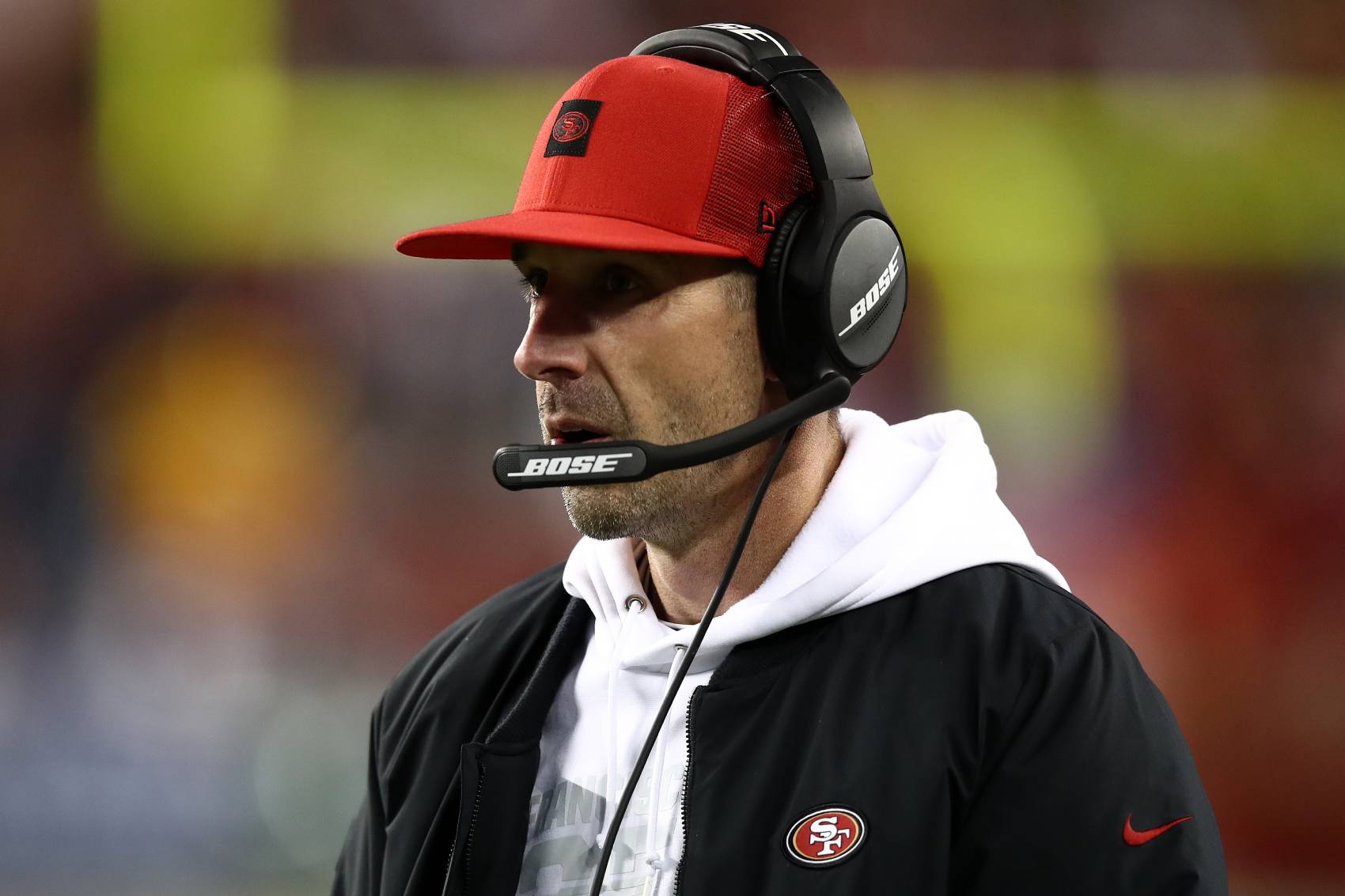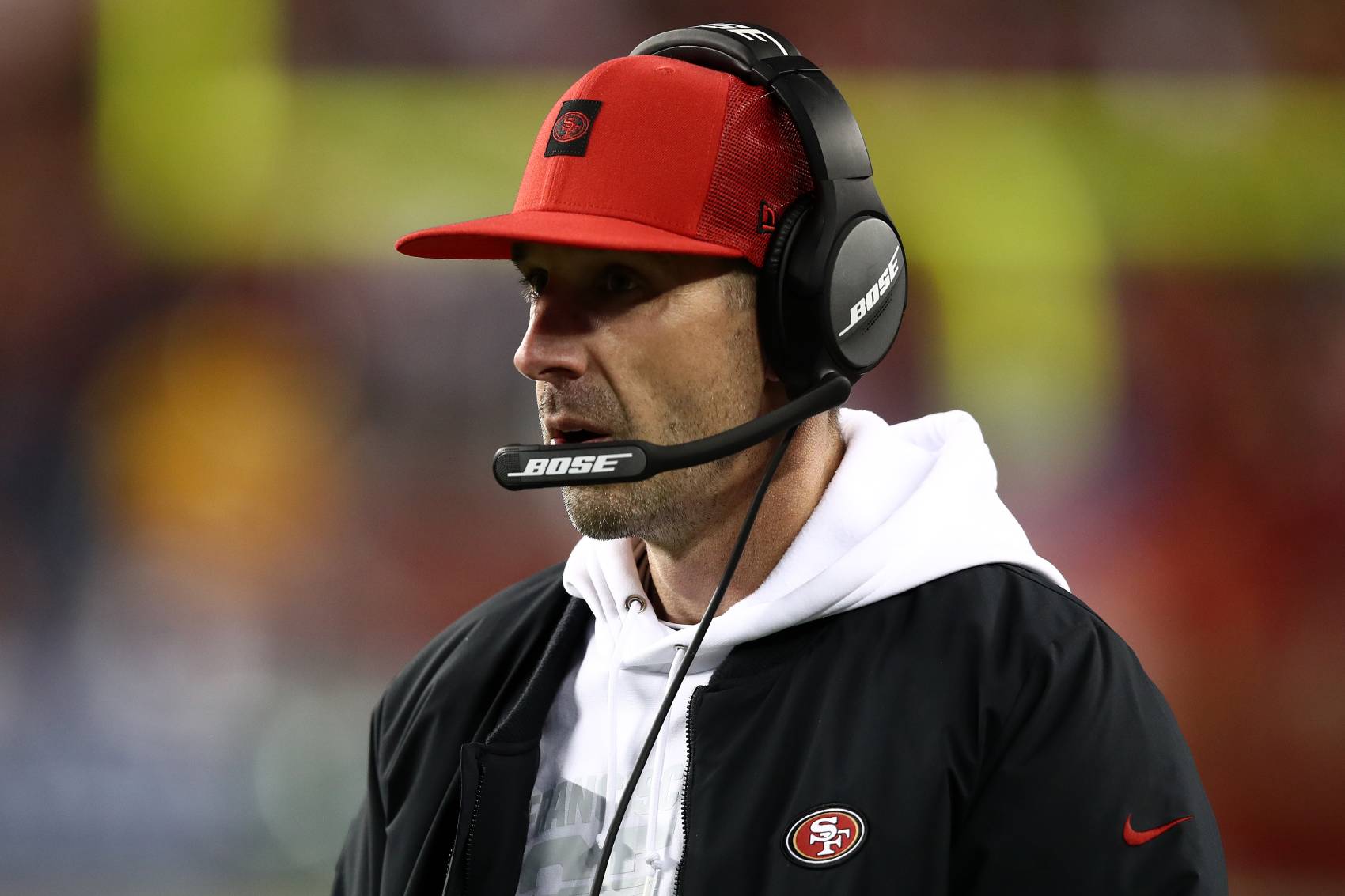 Kyle Shanahan deserves plenty of praise for his work with the Atlanta Falcons and San Francisco 49ers.
At the same time, Shanahan has earned his fair share of criticism. The Falcons famously blew a 28-3 lead to New England in Super Bowl LI after the 2016 season. That game was Shanahan's final game as Atlanta's offensive coordinator.
San Francisco led 20-10 entering the fourth quarter of Super Bowl LIV. Kansas City scored 21 unanswered points and took advantage of the 49ers' offensive struggles.
49ers legend Ronnie Lott just gave Shanahan the ultimate praise
Kyle Shanahan recently earned a six-year contract extension for the job he's done in San Francisco.
At least one 49ers legend is fully supportive of Shanahan. Hall of Fame safety Ronnie Lott recently appeared on SiriusXM NFL Radio and publicly backed Shanahan.
Lott said he loved what Shanahan has brought to the 49ers in recent years. He even went so far as to compare Shanahan to one of the greatest coaches in NFL history.
"Kyle is our version of Bill Walsh. I think he's one of the most innovative guys in pro football when it comes to offense."
Walsh, for the record, won three Super Bowls during his 10 years as San Francisco's head coach.
Shanahan would be wise to avoid what happened in Walsh's fourth season with the 49ers, though. A year after winning the Super Bowl, San Francisco finished 3-6 in the strike-shortened 1982 season and missed the playoffs.
From there, though, San Francisco never again sat out a postseason under Walsh. The 49ers would be thrilled if Shanahan built a similar dynasty in the 2020s.