49ers Linebacker Milt McColl Quietly Attended Medical School Behind Coach Bill Walsh's Back
Just because a student-athlete makes it to the pros doesn't mean they can't return to school later. Milt McColl might have been a star athlete and a linebacker for the San Francisco 49ers, but the linebacker moonlit as a medical student. However, this decision didn't resonate with coach Bill Walsh. He tried to force McColl to put football before everything else.
Who is Milt McColl? 
McColl first made his name at Stanford, where despite a promising career at the school, ultimately left him undrafted by the NFL. However, the son of an NFL player-turned-doctor proved that he had what it took to make it to the NFL. In 1981, he earned a spot on the San Francisco 49ers as an undrafted rookie. While he spent a lot of time on the bench, McColl's status was rising with the team. 
With Joe Montana running the offense, McColl watched as the 49ers went from a promising young team to a perennial contender, bolstering the bench unit on defense for eight years with the team. The hard work all paid off. While McColl might not have been the first name that people think of on the 49ers defense, he was a valuable contributor on and off the field for two 49ers Super Bowls. 
McColl spent eight years in the NFL, seven of them with San Francisco before relocating to the LA Raiders for his final year. While a bench linebacker might not get all of the accolades, however, McColl's life off the field would help establish a different type of reputation.
Dr. McColl
Growing up, Milt's father, Bill, enjoyed an eight-year career with the Chicago Bears that wound down when Milt arrived in the world. Afterward, Bill became a well-respected surgeon and congressman. It's safe to say that Milt had big shoes to fill. While most NFL players don't consider med school, Milt always wanted to follow in his father's footsteps that way, too, according to Stanford Magazine. 
Milt took classes at Stanford's med school while he was making his name on the 49ers. There, he learned the ins and outs, taking up an internship at Valley Med before starting up a medical start-up. It took him several years, a marriage, and four kids to finally don the white coat, but once he did, McColl was able to say that he was a doctor despite pushing 60 years of age. 
McColl had a lot of support from his family, but one detractor tried to stop him from pursuing his dreams. 
Moonlighting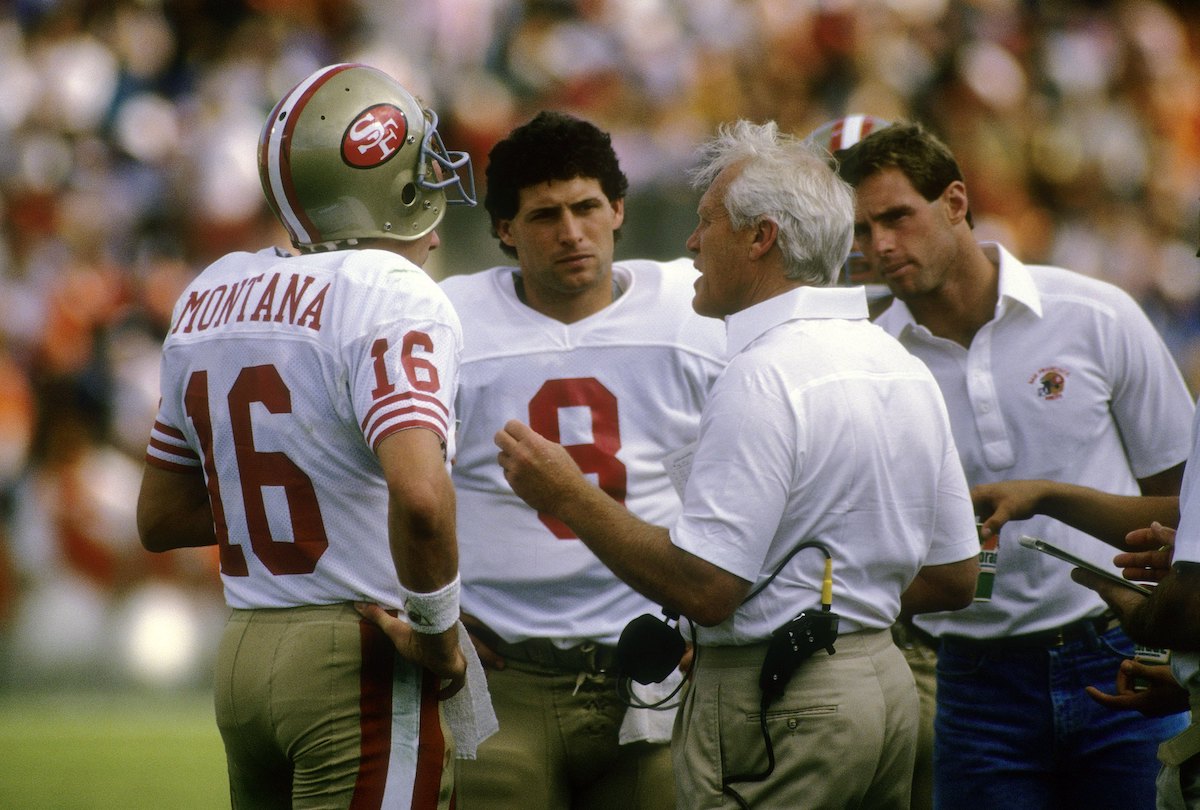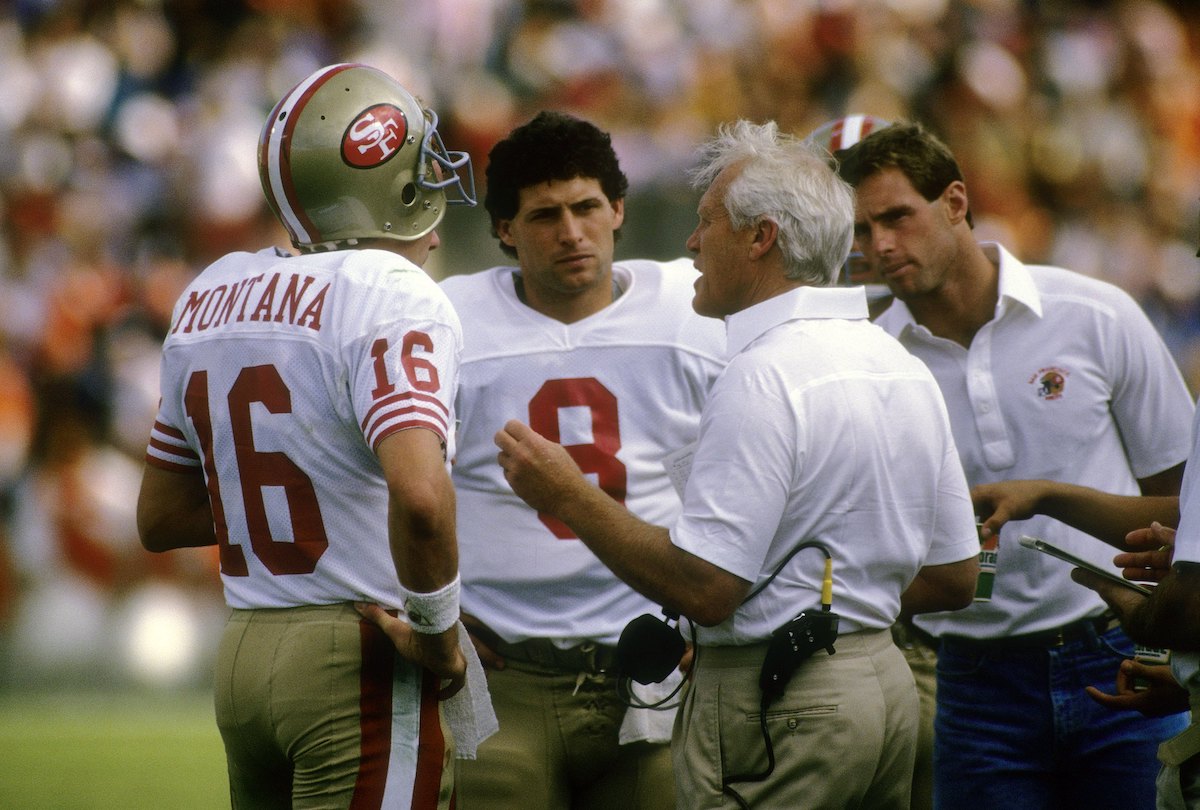 Football is a full-time job that requires traveling across the country and putting ridiculous hours in on the field and at the gym. Adding med school to that could be an overwhelming task if he was not prepared. However, after missing his first quarter to play football, McColl decided to start his medical program under the assumption that it wouldn't coincide. However, when the 49ers made the Super Bowl, he had to be in class just days after. When he got there, his classmates applauded him.
However, back on the field, Milt's coach Bill Walsh wanted him to focus on the field. Earlier in the season, he tried to make an ultimatum. Milt explained this to WBUR. 
"He called me up to his office, and it was about a 10-second conversation," Milt said. "And he said, 'Milt, I know there's other things going on in your life, and I just don't think you're concentrating on football as much as you need to. And if you don't start concentrating harder, we're just gonna have to find somebody else.' "
Rather than drop out, however, Milt made sure that both sides didn't coincide. 
"As far as I was concerned, it was what I did with my free time was what I did with my free time," Milt told WBUR. "I should be able to do whatever I want to do… That was the end of the conversation. There was no response from me. I was expected to walk out the door and focus 100% on football … So, I called my dad immediately that night, and I said, 'Dad, what do I do?' "
After decades of trying and a business career, however, McColl finally got his medical license in 2019, fulfilling a lifelong dream and making his father, fans, classmates, and former teammates proud in the process.