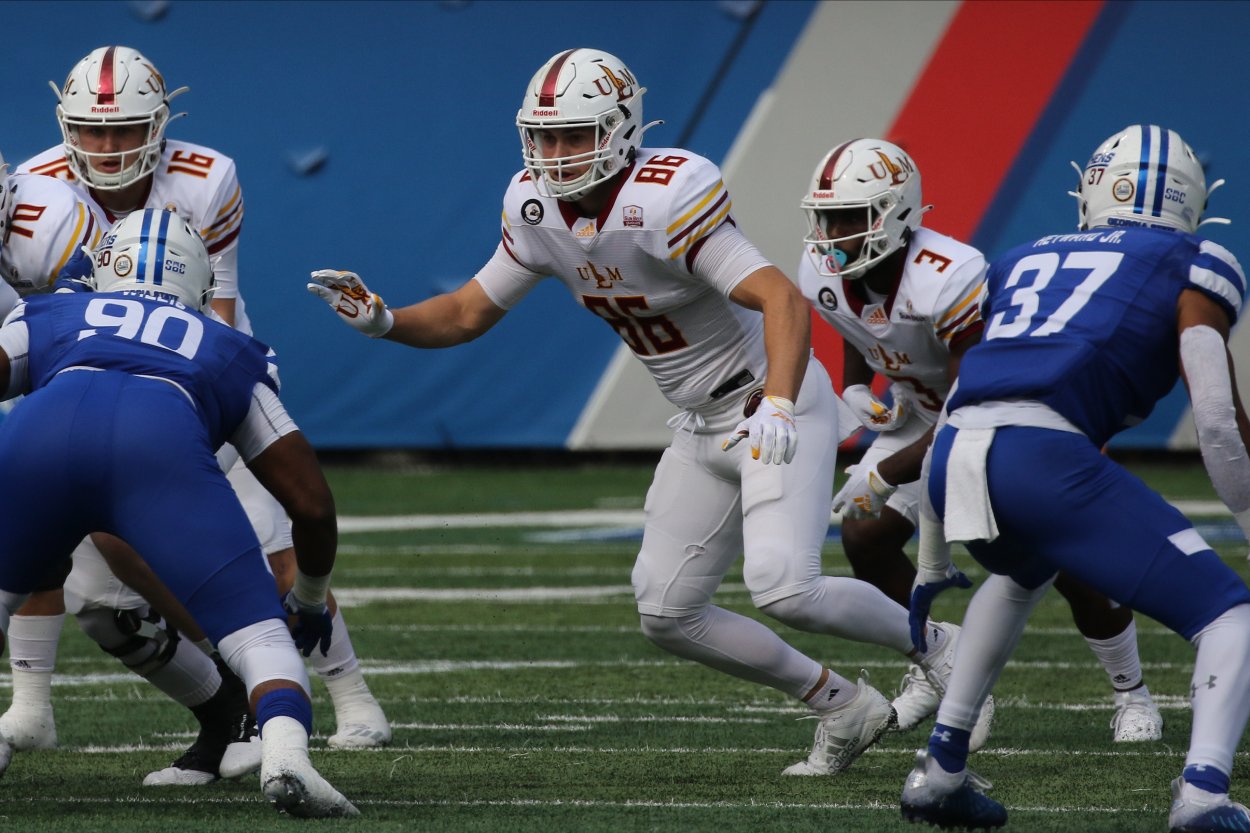 49ers Tight End Josh Pederson Was an Acclaimed High School Golfer Before He Turned to Football
San Francisco 49ers tight end Josh Pederson had an excellent youth golfing career before he focused on playing football.
San Francisco 49ers players should proceed with caution if they're paired up with Josh Pederson on the golf course.
Josh, the son of former Eagles head coach Doug Pederson, isn't just a talented tight end who signed with the 49ers as an undrafted rookie. Just ask anyone who had to compete with him on the links in New Jersey.
Josh Pederson had a successful youth golfing career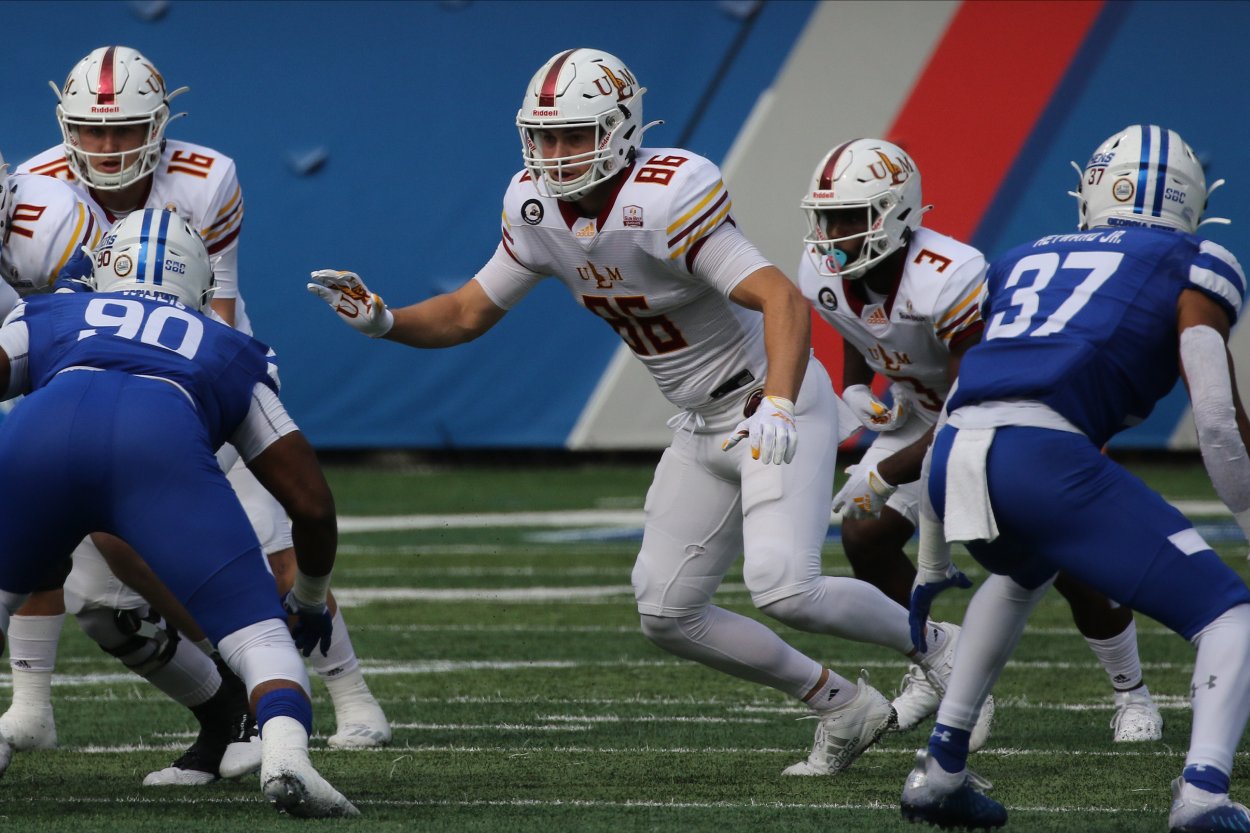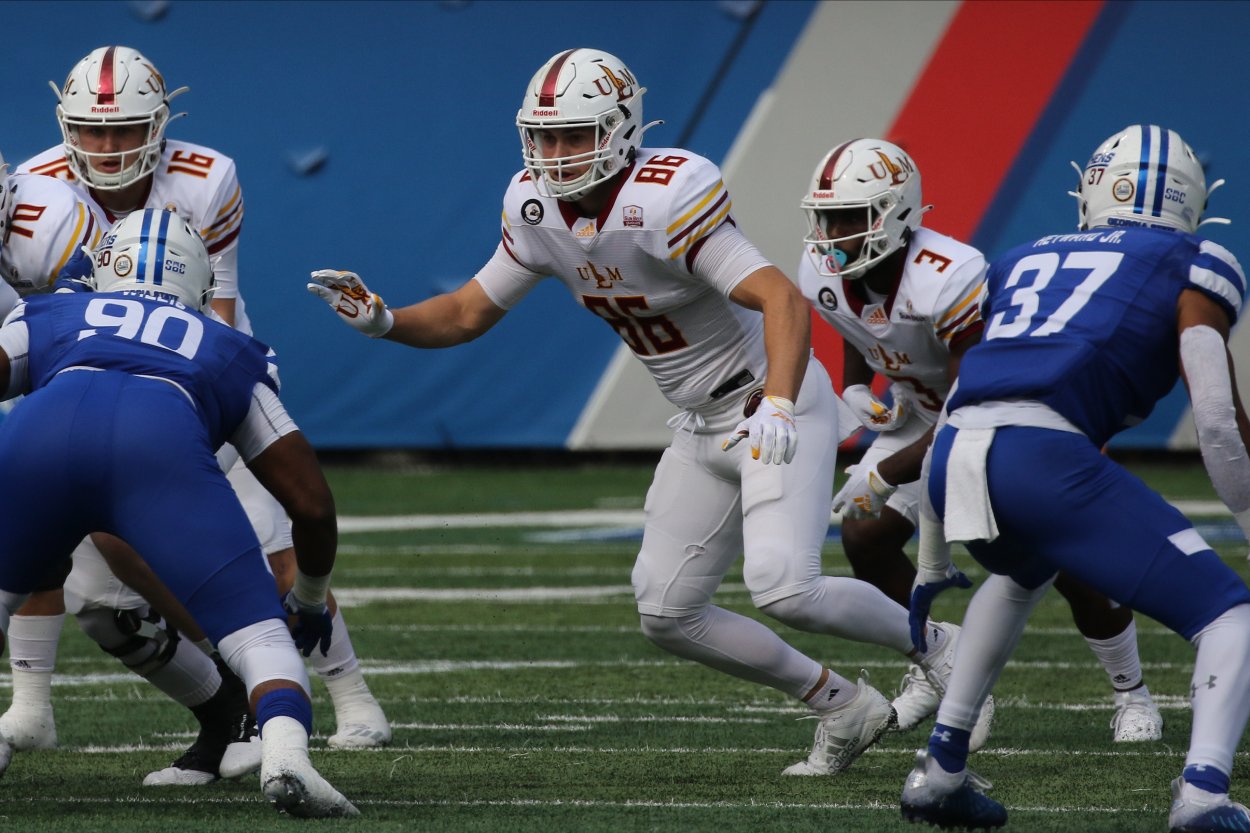 Before he devoted his full attention to football, Josh Pederson was a force to be reckoned with on the golf course.
Growing up in New Jersey in the early 2010s, Pederson emerged as a very talented youth golfer. The Burlington County Times named him its Golfer of the Year as a freshman in 2013. At four major events in the Burlington County Scholastic League Tournament, he rattled off scores of 71, 75, 75, and 76.
His coach, Tim O'Reilly, praised the young golfer in an interview with the Times.
"When you have a talented freshman coming in, sometimes there is a little jealousy. There was none of that. Josh meshed so well, and everyone enjoyed him. He's so modest. No arrogance about him, no boasting. He truly blended right in with everyone and was accepted right away."

Tim O'Reilly
Although he clearly had potential on the golf course, Pederson focused on football after he began attending high school in Kansas.
Pederson impressed as a tight end at ULM
At 6 feet 5 inches and 235 pounds, Pederson brought excellent size to the University of Louisiana Monroe football program.
After redshirting in 2016, Pederson worked his way into the offense a year later and never left. He departed ULM with 99 catches for 1,191 yards and 11 touchdowns. Nine of those scores came in a 43-catch, 567-yard season in 2018.
His numbers dipped to 32 catches, 367 yards, and no touchdowns in 2020. The Warhawks finished 0-10 and were outscored 420-163 on the season.
The 49ers signed Pederson as an undrafted rookie after the 2021 NFL draft
Eleven tight ends heard their names called during the 2021 NFL draft, but Josh Pederson was not among them.
Although the Warhawks' star tight end went undrafted, he signed with the San Francisco 49ers after the draft ended. Although the 49ers still have perennial All-Pro selection George Kittle starting at tight end, Pederson could be a potential depth piece.
It didn't take long for Pederson to impress Kittle or the 49ers. The older tight end praised 49ers rookie quarterback Trey Lance for a play-action throw he made during an offseason workout. Kittle noted Lance connected with Pederson on the play.
Only time will tell if Pederson has a chance to make an impression on his teammates and coaches on the golf course. That'd certainly be a fun and creative way for the rookie tight end to show he belongs in the NFL and is worthy of an opportunity.
Like Sportscasting on Facebook. Follow us on Twitter @sportscasting19.