4th-Generation NASCAR Driver Adam Petty Died Too Young in a Tragic Practice Session
When there's a discussion about dangerous sports, football tops many people's lists. Injuries occur all the time, but they're rarely fatal. If you discuss sports where there's a danger of dying, racing must be No. 1. The risk of death in auto racing becomes evident when a famous driver dies. That was what happened in 2000, when Adam Petty, a member of the famous racing dynasty, perished in a crash.
The Pettys' racing legacy
The racing legacy goes back to the early days of NASCAR in the '50s and '60s with Lee Petty, a pioneer of the organization. Lee was a successful driver. He won 54 races over 16 years but was overshadowed by his son, Richard, whose 200 wins in the NASCAR Cup Series, including seven Daytona 500 titles.
Lee's son, Kyle, was also a NASCAR driver but only managed to accrue eight Cup Series titles in his 30-year career. Kyle continued the family's dynasty with his son, Adam, who had a brief NASCAR career that ended in tragedy.
Adam Petty's tragic story
RELATED: NASCAR Driver Jason Leffler's Life Was Tragically Cut Short in Horrific Crash
Fox Sports tells Adam's story. He was believed to be the first fourth-generation athlete to compete in the modern American pro sports leagues. Given his lineage, the 18-year-old driver had a bright future in auto racing when he began his pro career in the ARCA Re/Max series in 1998. Then he became full-time to NASCAR's Busch Series the following year, with plans to move him up to the top-level Winston Cup Series in 2001.
But Adam didn't make it to that point. In May 2000, he was driving in a practice session for the Busch 200 at New Hampshire Motor Speedway. As he was going into turn three, Adam's throttle got stuck wide open, which caused his No. 45 Chevrolet to hit the outside wall head-on. The 19-year-old driver suffered a basilar skull fracture and he died instantly.
Kyle Petty takes over Adam's car
RELATED: Martin Donnelly's Horrific Near-Death Crash Forced Formula 1 to Rethink Everything
At the time of Adam's tragedy, Kyle was driving the No. 44 car, but when his son died in the crash during the practice session, Kyle switched to driving Adam's No. 45 in the Busch Series for the rest of the 2000 season. Kyle went on to drive the 45 car in the Cup Series for the rest of his career until his retirement in 2008 in an attempt to honor his son.
Adam Petty's death leads to the 'kill switch'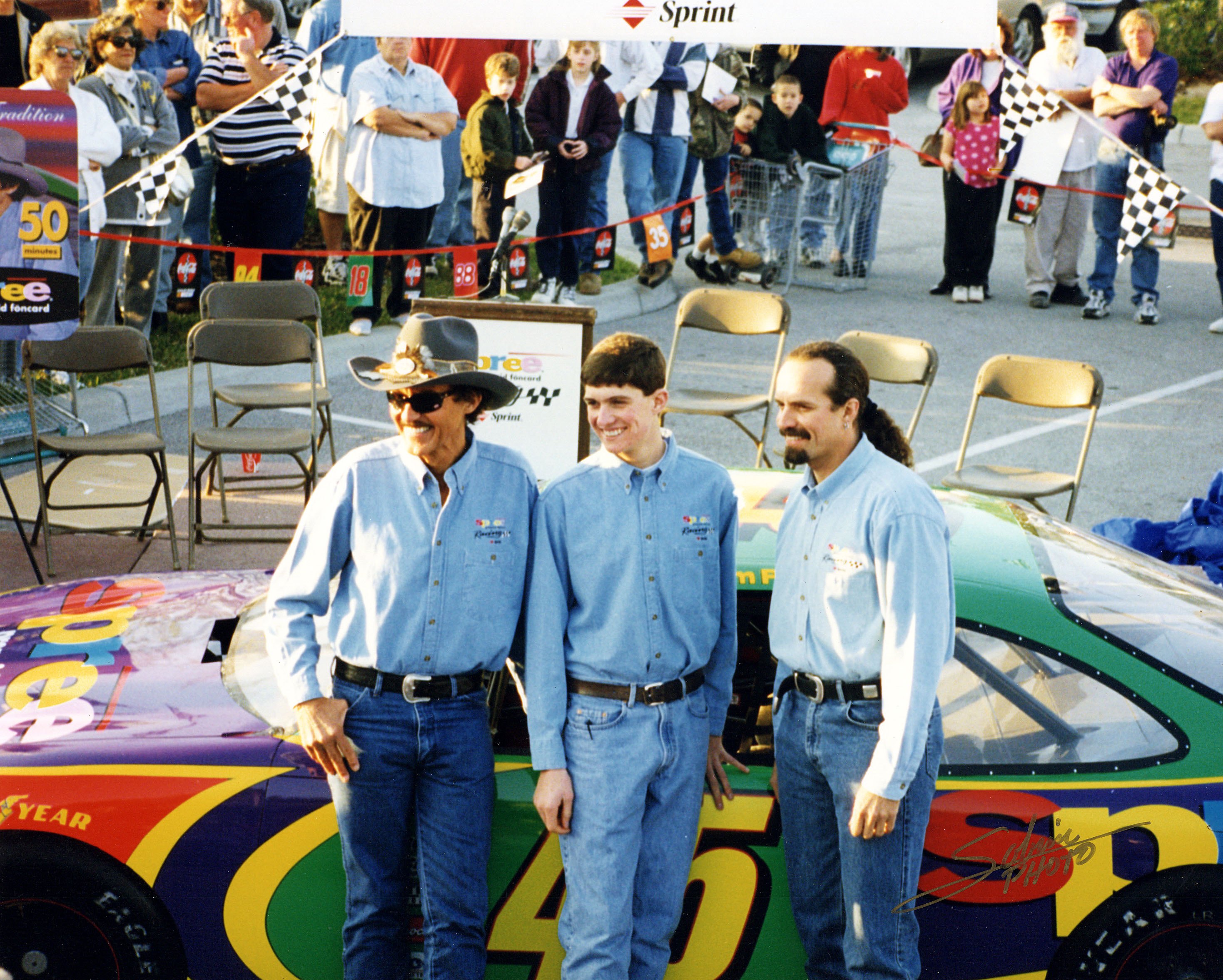 Eight weeks after Adam perished at the New Hampshire track another young driver, 30-year-old Kenny Irwin Jr., died in the same corner at the speedway. The two deaths in quick succession led NASCAR to make some changes to safety protocol. The biggest change made at the time was a mandate for the use of a so-called "kill switch" on the steering wheel.
The kill switch, which is essentially an emergency power off button, is a mechanism that can stop the car in an emergency situation if it cannot be stopped through the normal manner. The kill switch is designed to stop the vehicle as quickly as possible and in a simple manner — allowing the driver to be able to operate it even when he is panicked when facing a dangerous situation.