5 Active MLB Players who Know how to Draw a Walk
Of all of the unbelievable records MLB players have set over the years, the number of base-on-balls probably gets the least amount of fame. It isn't surprising that some of the best sluggers get a lot of walks. Some are intentional; many are not. Having a good eye is key not only to slugging but to walking as well.
The top walk leaders in history are Barry Bonds with 2,258 walks, Rickey Henderson (2,190), and Babe Ruth (2,062). Of course, the more years the player steps in the batter's box equivocates to higher rankings in hits and walks. One can review statistics all day long and come out with different analysis. But, here is our current list of the top five active players with an eye for taking a walk.

5. Aaron Judge
The clean-cut New York Yankees outfielder who won American League Rookie of the Year in 2017 is in his third year of the majors. Aaron Judge is already a two-time All-Star, a Silver Slugger winner, and was the AL home run leader in 2017. He also earned 127 walks that same year.
Judge stands at 38 walks for the 2019 season, although he spent two months on the injured list with an oblique strain. Due to a high strike-out rate, Judge has a new approach at the plate this summer, one in which he hopes to see more hits, less K's, and may yield him more walks.
4. Mike Trout
Mike Trout is one of the best MLB players of all time, so it's no surprise to see him on this list. The Angels' eight-time All-Star is currently leading the 2019 MLB base-on-balls list at 85. That list is ever-changing, but Mike Trout has a season-high of 122 in 2018 to his credit. He earned 116 in 2016, and 110 in 2013. A slugger by nature, Trout has good bat control, and it's getting better:

"In 2017, for the first time in his career, Trout walked more times (94) than he struck out (90). Last season, he was close to even, with 122 walks and 124 strikeouts," writes David Alder. "Always a selective hitter, Trout has become even more so. He's only swinging at about a third of all pitches, his lowest swing rate in any season. Trout just doesn't swing at bad pitches. This season, pitchers have thrown him 139 pitches clearly outside the strike zone. He's swung at four of them."

We can't sum it up any better than Adler, we expect Trout to not only better his home run record, but his base-on-balls record as he continues his career.

3. Miguel Cabrera
At 36-years old, Miguel Cabrera has 1,117 base-on-balls in his career including the 30 he has seen so far in 2019 with Detroit. He has the third-highest record of active players. Cabrera's highest year of walks came in 2011 when he had 108 of them. Like everyone else in this category, he is far better known for his hits than his walks.
"Cabrera, the greatest hitter of this generation, has been challenged," wrote Anthony Fenech of Detroit Free Press at the onset of the 2019 season. "His legacy has been threatened by injury, his star faded by age, his worth questioned by pundits who point to the five years and $154 million remaining on his deal in Detroit."

In June of last year, Cabrera suffered a biceps rupture taking him out the rest of the season. He's back in the box this year, and his Detroit contract runs through 2023.

2. Albert Pujols
Eleven years with the Cardinals, eight with the Angels, and 10-times an All-Star, Albert Pujols is, perhaps, the best-known and one of the most beloved MLB players today. He played on two World Series Championship teams in St. Louis, was National League MVP three times, and has six silver-slugger awards.

As of 2018, Pujols ranked in the Top 10 players in MLB history in home runs, RBIs, total bases, and doubles. But wait, there's more! Not to be lost in the hoopla is that he currently has the highest number of walks as an active player, with 1,306 – 27 coming in 89 games in 2019!

So what if he only has to hit a few more home runs to top Willy Mays', who sits fifth overall in history with 660? If he couldn't find his way to those walks, he wouldn't have been able to hit the home runs either.

1. Joey Votto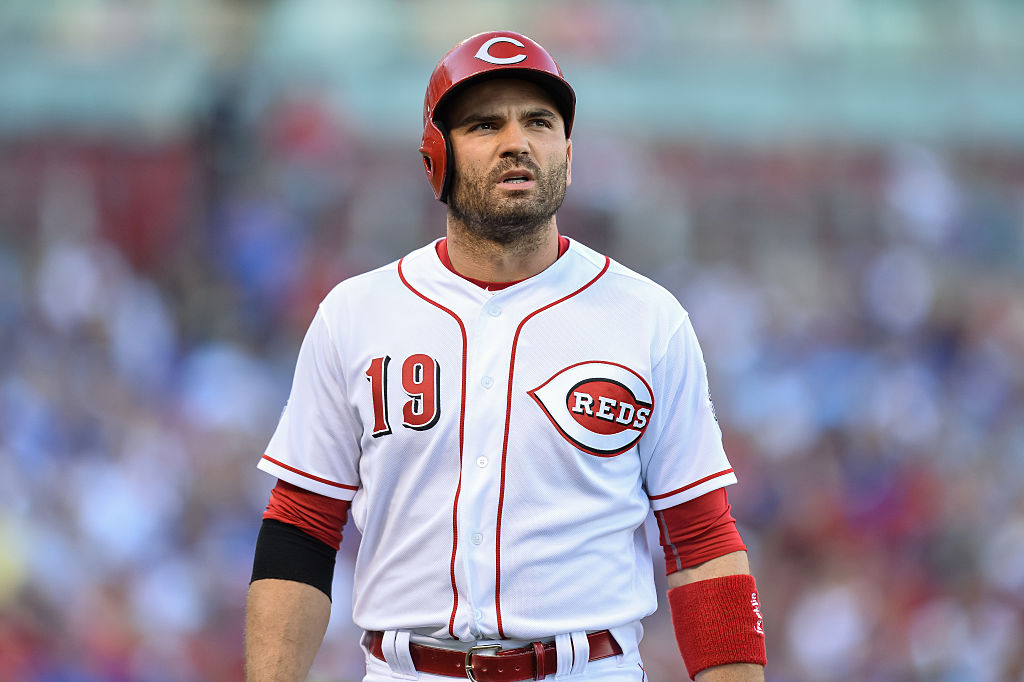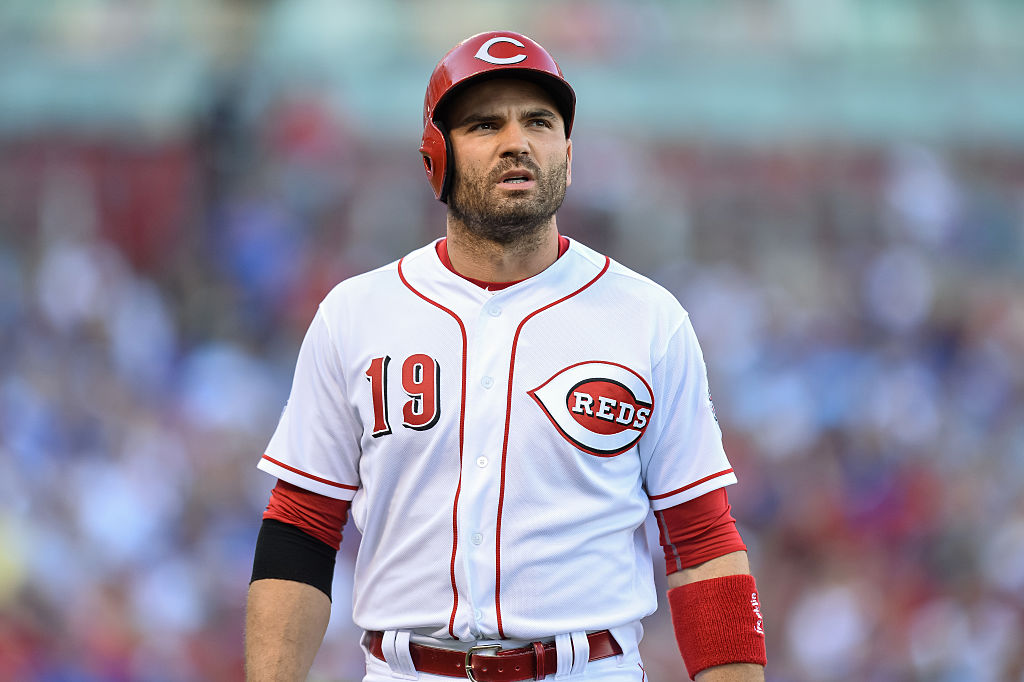 Pujols has the highest tally for active players, but come-on in Joey Votto's 12-plus years with the Cincinnati Reds, he led the National League in walks five times, including 143 in 2015, 135 in 2013, and 134 in 2017. Last year, he made the top of the list in career on-base percentage at .427 for active players. Votto also earned his way to second on the active player base-on-balls list behind Pujols at 1,104. He currently stands with 1,156 walks in his career as of Aug. 5, 2019.

Now 35-years old, we plan on seeing Votto at the plate for a while longer. In 2012, the six-time All-Star agreed to the biggest contract in Reds' history, adding 10 years to his previous contract. The total 12-year contract takes him through 2024 and is the longest guaranteed contract in Major League history.