5 Athletes' Limited Edition Partnerships You May Not Have Heard Of
When word broke that Miami Heat superstar LeBron James was getting his own Sprite 6 mix, it was all over the news. Apparently, the 6'8 star likes his drink remixed, with a splash of cherry and orange flavors added to the original lemon-lime. Such a response to James's endorsement and release of a limited edition item is hardly surprising given James's relationship with Sprite and the strong connection between celebrity athletes and branding. Nevertheless, there remain several partnerships that have faded into oblivion, and we've rounded up a list of them. Read on to learn more about five limited edition partnerships you may not have heard of.
Gatorade, Derek Jeter
In 2011, Gatorade invited fans to choose from a list of 14 "signature" Jeter hits; each nominated by a world-famous athlete or New York icon. Jeter's home run off David Price for his 3,000th hit won with more than 7,000 votes, and Gatorade responded. To commemorate, the brand created 3,000 limited-edition bottles, featuring an image of Jeter's milestone and highlighting his total number of singles, doubles, triples, and home runs. Jeter, who is one of New York's most celebrated Yankees, began a partnership with Gatorade in 1999. Though these bottles weren't for commercial sale, they remain a collectors' item.
Close-Up, Serena Williams
When she was 21 — and seemingly less discerning than she is now — the tennis pro accepted $500,000 to have her image used on one million limited-edition boxes of toothpaste. At the time, Close-Up was a struggling brand; it ranked 16th in the $1.2 billion U.S. toothpaste market, with only a 1.2 percent share. The toothpaste tube boxes with her image on them accounted for 11 percent of all Close-Up units sold in the 52-week period, yet it didn't seem to do much to help the brand. It was sold in 2003 and though not a competitive toothpaste brand in the U.S., continues to be heavily marketed in India and the Middle East.
Gillette, Ryan Lochte
Released in conjunction with the 2012 Summer Olympics in London, the Gillette Fusion Proglide Limited Edition teamed up with swimmer Ryan Lochte to market its specially crafted razor. Among other things, it features a gold handle, a blade stabilizer and low cutting force blades. It's also fitted with a microchip and automatic shut-off features to conserve the battery. Ads with Lochte played up a variety of narratives, including this one: "At the start of each day, I remind myself that my toughest opponent is in the mirror."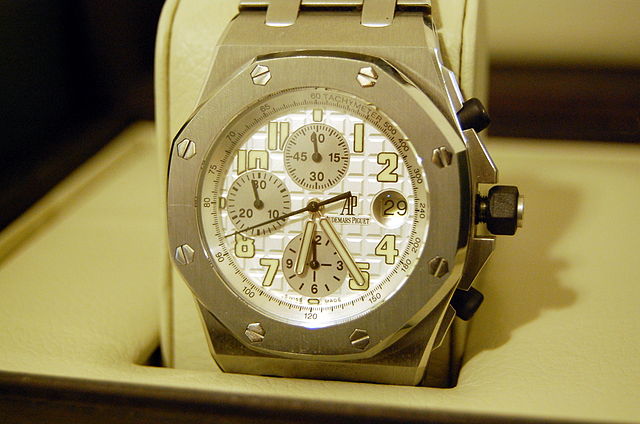 Audemars Piguet, LeBron James
With a price tag of $51,500 — and limited to only 600 pieces — it's any wonder why this watch, officially called the "Royal Oak Offshore Chronograph Limited Edition LeBron James," is one of James' least-known ventures. Still, Audemars Piguet doesn't just partner with any celebrity, and the fact that they chose James as an ambassador is a telling sign of their perception of his style, sophistication, and taste. The most interesting thing about Audemars Piguet is their intent on wedding the celebrity (or in this case, mega athlete) with a watch that embodies the ambassador. James's watch, for example, is made of 18k pink gold and titanium matched to a gray crocodile strap. A chronograph start/stop pusher has been set with diamonds, and James's signature is visible at the rear of the timepiece.
Ford, Aaron Rodgers
Though the Green Bay Packers' quarterback is one of the most heavily sponsored in the NFL, quiet partnerships and limited editions — like this particular one with Ford — have largely gone unnoticed. Hint: retailing for approximately $50,000 might be why. Still, the 2014 Ford F-150 Crew Lariat 4×4 3.5L Aaron Rodgers Limited Edition is a beauty, and equipped with the majority of Ford's newest amenities including heated and cooled leather seats, hidden headlights, and a 3.5L ecoboost. Only 150 trucks were made — half in green gem and half in white — so get one while you can. You'll most likely have to visit Wisconsin to get one, however, as that's where they're being retailed.