5 Best Goalkeepers of the 2014 World Cup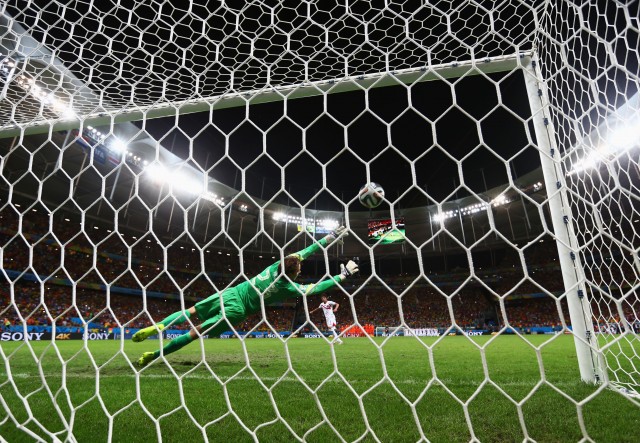 Nobody's got it worse than the goalkeeper in the game of soccer. Yes, they're the only players that are allowed to (legally) use their hands, but they're also the only players directly responsible for defending the 8-by-24-foot zone where all the points come from. This is, to put it lightly, a fairly important task, especially when you're in the midst of a game that is routinely decided by a margin of only one point.
The other thing about 'keepers is that they're largely absolved of responsibility if the game goes south — no one's going to save every goal, after all, and not even the most superhuman effort can save a team with a shell of an offense or defense. More than half of these players were suited up for teams that have been eliminated from the tournament, and some of the remaining teams could do with a serious upgrade in front of the net, like Argentina.
So without any more pretense, let's dive into the five best at keeping the ball out of the net. And, of course, no man is an island (which may explain England's perpetual mediocrity) — these guys are almost certainly not the only bright spots on their teams. Disclosure fulfilled.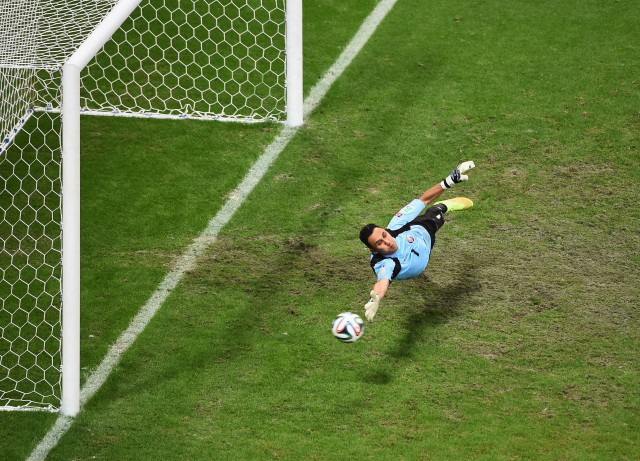 5. Keylor Navas, Costa Rica
Case in point: Costa Rica was eliminated in a shootout against the Netherlands, but no one could blame Keylor Navas for their failure to advance. Throughout their march to the quarterfinals, the 27-year-old keeper only allowed two goals over five matches (a tournament low), and served to keep the team's improbable run going, game after game. The most irrefutable evidence? This SBNation post. You know that a player's making a massive impact on the sport when his name turns into a verb.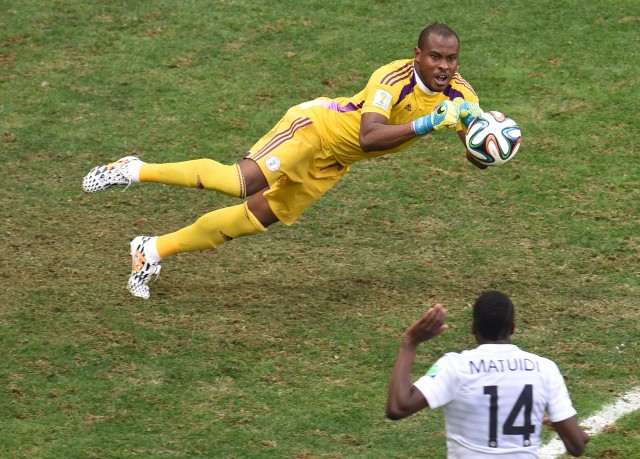 4. Vincent Enyeama, Nigeria

Vincent Enyeama's play for Nigeria was similarly impressive but harder to pick up, especially in Nigeria's match against Iran. Anyone who watched it live can tell you that the Super Eagles had commanding control over the majority of the time allowed, but it was Enyeama's clutch save that kept them on the road to victory. Unfortunately, the best we can offer is this recorded-by-recording-the-television YouTube clip, and that barely does justice to it at all. Oh well. Nigeria eventually lost 2-0 to France, but Enyeama played a tremendous tournament.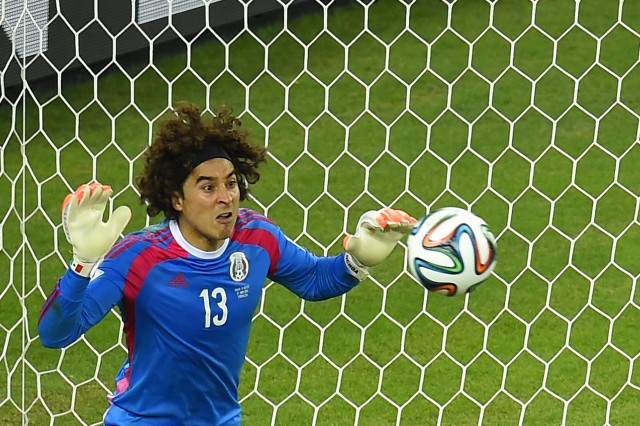 3. Guillermo Ochoa, Mexico
Soccer's not immune to the concept of a contract year — whereby a player, set to become a free agent in the upcoming offseason, plays at an incredibly high level in order to secure himself a favorable deal — and Guillermo Ochoa, who entered into this tournament as a 28-year-old free agent, certainly played like he was looking for a massive contract from one of the world's more prestigious leagues (he's played the last three years for AC Ajaccio, in France's Ligue 2). With some stunning saves against Brazil in a scoreless draw in the group stages and an incredible block from a shot fired just 4 yards away against the Netherlands, Ochoa's earned offers from the EPL's Arsenal and Liverpool, as well as  La Liga's Malaga, per SkySports.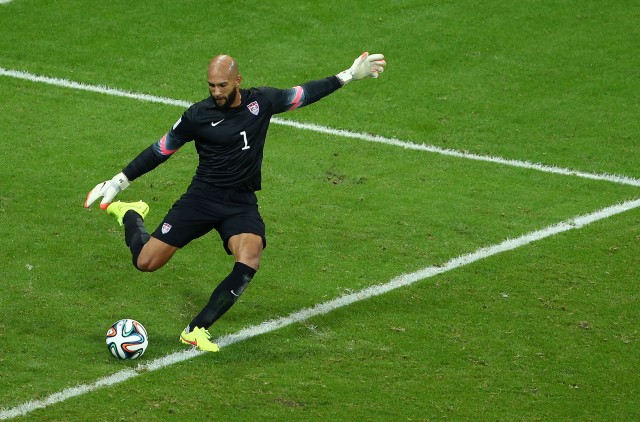 2. Tim Howard, United States
Tim Howard delivered one of the most memorable performances by any goalkeeper ever during this World Cup, with his signature game coming in the United States' one-point loss to Belgium. The USMNT's backline, notoriously suspect for the entire tournament, seemed incapable of doing much of anything against the Red Devils' offense, and the Belgians had control of the ball for what felt like the entire match. When the dust settled, Howard had accumulated 16 saves (a World Cup record) on 39 shots. Imagine what might have been if the U.S. had been able to field a better-than-decent team in front of him?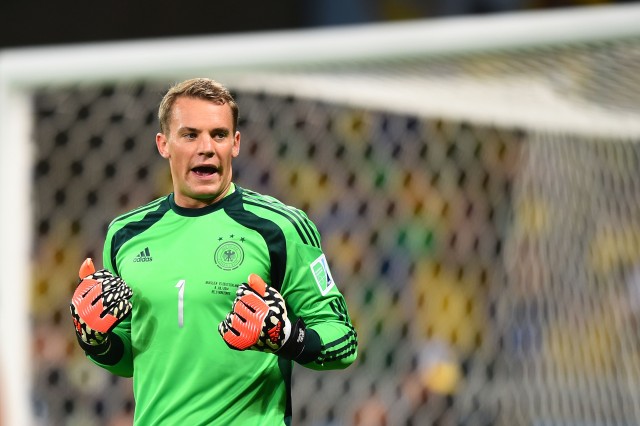 1. Manuel Neuer, Germany
Buoyed in this list by the fact that his team is still in the tournament, as well as (if not more so) by the fact that his play has been staggeringly good, Germany's Manuel Neuer has allowed just four goals for the entire World Cup, and his efforts have allowed the team to go to work on the offensive end, racking up 17 goals so far — although we'd be remiss to ignore that seven of them came when Die Mannschaft turned on all of the cheat codes in their 7-1 victory against Brazil.
There's a strong argument to be made that Neuer's the best goalkeeper in the known universe right now, and as Germany looks to take on either Argentina or the Netherlands for the top slot at the 2014 World Cup, he's going to have to provide another match's worth of extraordinary play. We're  sure he's aware of it, too.