5 Best NBA Players Who Could Opt to Become Free Agents
In the NBA, there are free agents, and then there are players who could opt to become free agents. Often, we seem to forget that many players actually have this option, and while the bulk of them choose to opt out in order to get larger contracts, it doesn't happen every single time.
With the 2016 NBA offseason ahead, it's no surprise that we're going to come across quite a few players who could choose to opt out and become free agents. Let's take a look at the best of the best. Not surprisingly, the self-proclaimed King himself tops this list, but there are plenty of names worth keeping an eye on. Let's get into it.
1. LeBron James, SF, Cleveland Cavaliers
There was basically no question that LeBron James would be at the top of this list. As time draws on, it seems more and more likely that James will opt out, but choose to return to the Cavaliers in order to land an even larger contract than he already has. It will be a massive one, and while there's a small chance that he could be wooed away from Cleveland, we really don't see it happening.
James and the Cavaliers have gotten things together when it matters most — playoff time — and they will strive to continue their successful streak in 2016-17 and the years beyond that. James isn't going anywhere, and after making nearly $23 million this season, he will make even more next year.
2. DeMar DeRozan, SG, Toronto Raptors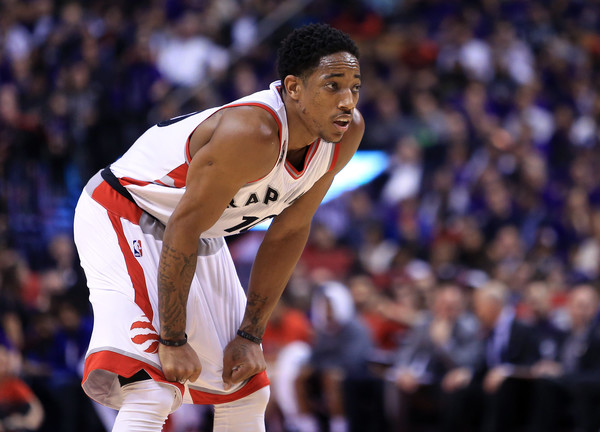 DeMar DeRozan has experienced some ups and downs, but finding a premier shooting guard at the age of 26 is pretty impossible right now. To top it off, DeRozan is having the best statistical year of his career, averaging 23.5 points, 4.5 rebounds, and four assists. It couldn't have come at a better time, and it seems likely that he'll choose to opt out of his deal to land a max contract somewhere.
Now, whether that is with the Raptors or somewhere else remains to be seen, but if we had to bet on it, expect DeRozan to wind up playing elsewhere in 2016-17 and beyond, possibly with the Los Angeles Lakers. DeRozan is from the Golden State, played his college ball at USC, and the Lakers have a ton of money to spend.
3. Pau Gasol, PF, Chicago Bulls
Yes, Pau Gasol is about to turn 36 years old, but that doesn't stop us from putting him right near the top of this list. He's proven to be a consistent force, and over his two years with the Bulls, he averaged 18.5 points and 11.8 rebounds (2014) and 16.5 points and 11 rebounds (2015). The guy can still play at an impressively high level.
If he chooses to go to a contending team that really could use him for inside scoring, he will have yet another big year. This would be the fourth team of Gasol's career, but it will likely be the last big contract he signs. Expect someone to hand him a four-year deal worth a whole lot money — and it won't be the Bulls offering it up.
4. Dwight Howard, C, Houston Rockets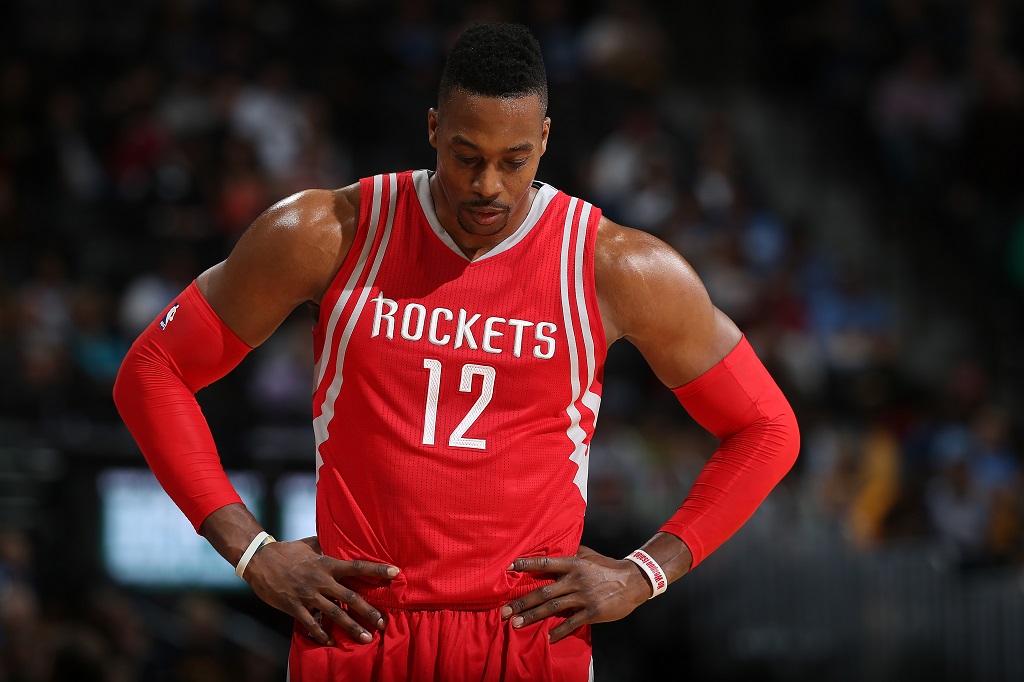 Before we go any further, let's clarify something. Dwight Howard will not be back in Houston in 2016. After a drama-filled 2015–16 season when he averaged one of the lowest scoring totals at just 13.7 points per game with 11.8 rebounds, the Rockets will likely be fine with D12 leaving town.
In the end, the big man will still land a max contract somewhere, but where that will be remains to be seen. Maybe the Boston Celtics or Atlanta Hawks could be in the mix, but it'll be interesting to see how it all plays out when free agency officially gets underway.
5. Chandler Parsons, SF, Dallas Mavericks
It's unknown whether or not Parsons will opt out, but it seems likely. After two years with the Mavericks in which he played a combined 127 games, Parsons averaged 14.7 points, 4.8 rebounds, and 2.6 assists per game.
Fans of the Mavericks probably hoped for a bit more from the 27-year-old small forward, but the potential and ability to score is still impressive. If Parsons wanted to, he could opt out and possibly get a larger deal elsewhere, or maybe even a slightly larger contract with the Mavericks.
Statistics courtesy of ESPN.com. Free agent information courtesy of HoopsHype.com.