MLB: The 5 Greatest Shortstops to Ever Play the Game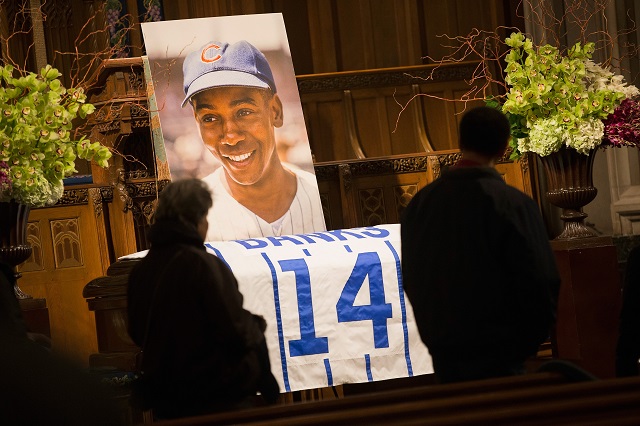 While he's no longer rocking pinstripes on a regular basis, it's hard to think about the New York Yankees and not turn your attention to the great Derek Jeter. Even after his retirement from Major League Baseball in 2014, the captain of all captains continues to remain a permanent fixture in the city with which he spent his entire career. And really, that shouldn't be a surprise. That's usually what happens when you're an all-time great shortstop.
Throughout his incredible career, Jeter showed himself to be one of the greatest shortstops to ever step on a diamond. While there have been better offensive shortstops, and better defensive shortstops, no one equaled his impressive balance of offense and defense. Which is why we feel the need to compile this particular list. Therefore, with that in mind, here's a look the five best all-around shortstops to ever play the game from the bottom to the top, taking into account more than any single facet of the game.
5. Ernie Banks
Playing the more defensive-minded shortstop position, Banks wasn't expected to produce tons of runs. Yet, he did exactly that. He's one of just 25 players ever in the MLB to hit 500 career home runs, and he did that all while wearing a Chicago Cubs jersey for his entire 18-year tenure from 1953–71. Although he played first base toward the end of his career, Banks would go down as one of the best (and first) power-hitting shortstops ever. During the peak of his career, he won back-to-back MVP awards, which all but set his legacy in stone. It is also worth noting that Banks was the first African-American player on the Cubs' roster.
4. Ozzie Smith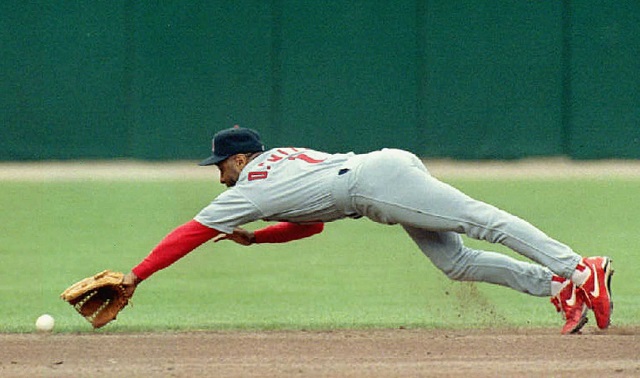 Where Banks was known for his offense, Ozzie Smith was known for his legendary defense. His .978 fielding percentage is one of the best the game has ever seen. The ease with which Smith moved around the infield and made almost impossible plays look easy is a quality that set him apart from even the best infielders. In 19 MLB seasons, he played for two different teams and racked up 13 Gold Gloves at the position.
Whereas some shortstops are hindrances to a team's batting order (see Adam Everett) because they're needed more for their defense, that wasn't the case for Smith. Sure, he didn't have the most powerful bat in the league — he still managed to leave baseball with a .262 batting average, and an average of 50 RBIs per every 162 games played. Again, he didn't wow you with his bat, but put that next to his wizardry at shortstop, and there wasn't a team out there that wouldn't have signed Smith in a heartbeat.
3. Cal Ripken Jr.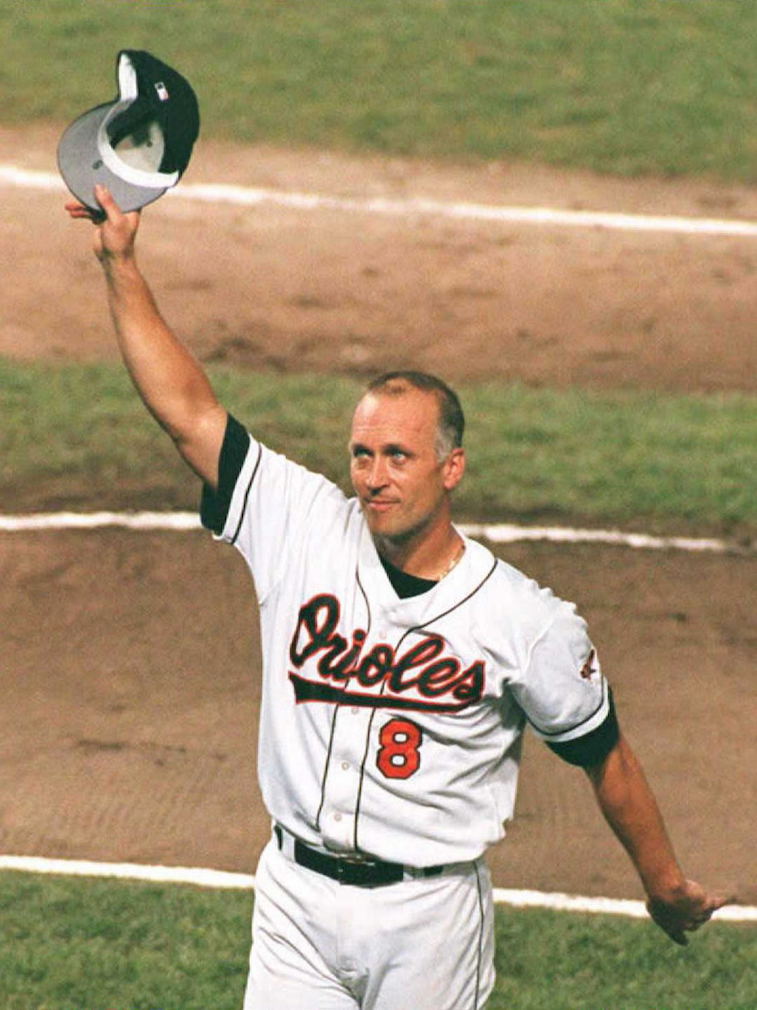 Cal Ripken Jr., while mostly known for his league-record 2,632 consecutive games played, was still one of the greatest shortstops ever. In 21 years in the majors, he played only for the Baltimore Orioles — an impressive feat. Maybe not the league's best fielding shortstop, his ability to hit for power and average easily made up for any defensive deficiencies (albeit he won two gold gloves in 1991 and 1992, so his defense was well above subpar.)
Similar to Banks, Ripken was a power hitter, especially for a shortstop at that time. He won two MVP awards, was a 19-time All-Star, and won eight Silver Slugger awards (given to the best offensive player at each position.) Playing at a time when it mattered much more for a shortstop to be good on defense than good at the plate, Ripken helped change the position. Oh yeah, and he also accrued a ridiculous 3,184 career hits and 431 career home runs.
2. Derek Jeter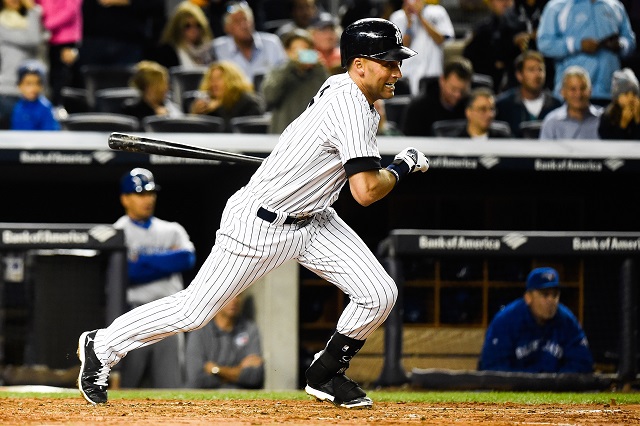 The most recently retired player on this list, Jeter will assuredly be in the Hall of Fame when he's eligible in 2020. Ever since his first season with the Yankees in 1995 where he won the AL Rookie of the Year award, Jeter has won the hearts of New Yorkers with his glove and bat. Sure, he has never won the league's MVP award, but that's because Jeter wasn't a power hitter; rather he was a contact hitter with an impressive .310 career batting average.
Defensively, Jeter was a rock in New York for almost two decades. Some players on this list switched positions later in their careers as a result of age and becoming too slow to man the middle of the infield — that's not the case for Jeter, the Yankees' field general through and through. While he wasn't known for driving in a lot of runs or being the best hitter in the game (though his 3,465 career hits speaks for his consistency), when the postseason rolled around, he never failed to amaze. Which, as a result, only adds to his overall greatness.
1. Honus Wagner
Wagner played for 20 seasons as a baseball player between the years 1897 and 1917 — making him by far the oldest player on this list. It's difficult to compare a player from that era to even one from the 1990s because the game was so different, yet Wagner's numbers don't lie. The guy had serious game.
He finished his career with 3,420 career hits, had 1,733 RBIs, and won eight batting titles. When you consider that Wagner was playing in the dead ball era where RBIs and home runs were rarities, his numbers are that much more impressive — and also the reason that he is at the top of this list.
Statistics courtesy of Baseball-Reference.