NFL: Expect to See These 5 Big-Name Players Get Cut This Offseason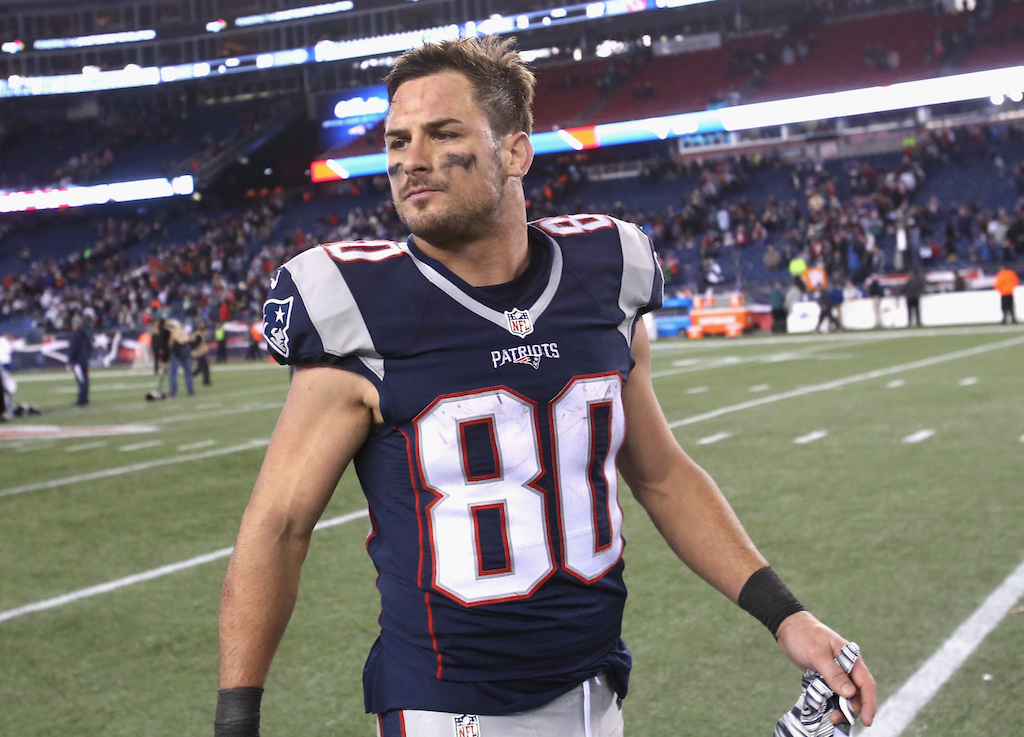 With the league-wide start of training camps just around the corner, the craziness of the offseason in the National Football League is nearing its end. So far, we have witnessed a wild free agency period and a highly entertaining 2016 NFL Draft. All that we have left are the rest of Organized Team Activities (OTA's) and another round of veteran roster cuts that will occur between now and the start of training camps.
While we have already seen one wave of veteran players face the chopping block, and a handful of others (Dallas Cowboys cornerback Brandon Carr and New England Patriots wide receiver Danny Amendola (pictured above) come to mind) avoid unemployment by taking substantial paycuts, we will undoubtedly end up seeing several additional big-name players get cut over the next six to eight weeks. Here, we are going to present six of these players, but first, we are going to explain why their teams will (likely) hold off on releasing them until June 1.
Long story short, waiting until June 1 to release veteran players allows teams to spread out the remaining balances on prorated signing bonuses over the next two seasons, rather than incurring the entire dead money hit during the current league year. If you happen to be interested, a more detailed explanation can be found here. With that being said, we fully expect these six veteran players to be released this offseason — on or after June 1.
1. Lawrence Timmons, inside linebacker, Pittsburgh Steelers
Scheduled Cap Hit

: $15,131,250

Dead Money Hit (if cut)

: $6,381,250

2015 PFF Grade

: 37.9
Lawrence Timmons has been a mainstay in the Steelers' starting lineup since 2009, but we expect that to change in 2016. The 29-year-old linebacker is coming off of a poor performance in 2015 and is scheduled to have an outlandish salary cap hit of over $15 million.
If that weren't enough, the Steelers could use some salary cap relief if they are going to work out a contract extension for All-Pro wide receiver Antonio Brown, and they also have a suitable replacement for Timmons in 26-year-old Vince Williams, who is a former sixth-round pick that is still playing on his rookie contract. In reality, we would be somewhat surprised to see Timmons in a Pittsburgh uniform in 2016 unless he signs a restructured contract extension that dramatically reduces his scheduled cap hit. If not, he will almost surely end up being a June 1 cap casualty.
2.  Brian Cushing, inside linebacker, Houston Texans
Scheduled Cap Hit

: $9,047,500

Dead Money Hit (if cut)

: $7,200,000

2015 PFF Grade

: 47.8
For most of his career, Cushing has been one of the premier inside linebackers in the National Football League. But at this point in time, the former USC Trojan's football career seems to be winding down. His level of play took a major dip in 2015, likely due to age and a multitude of injuries that have taken their toll on the former first-round draft pick, and he no longer is the type of player that warrants a $9 million salary cap hit. Don't be surprised if the Texans opt to release Cushing and attempt to find a younger and cheaper replacement via a trade or free agency.
3.  Alterraun Verner, cornerback, Tampa Bay Buccaneers
Scheduled Cap Hit

: $6,750,000

Dead Money Hit (if cut)

: $2,000,000

2015 PFF Grade

: 45.6
The Buccaneers spent big money on Verner during the 2014 free agency period, and up to this point, the signing has been a monumental bust. He has only played in 20 games in two seasons, and when he has been on the field, his play has been mediocre at best. Back in January, Tampa Bay General Manager Jason Licht said that Verner will be back in Tampa Bay in 2016, but that was before former Florida cornerback Vernon Hargreaves fell into their laps during the first round the 2016 NFL Draft. As a result, you can expect to see the Bucs cut ties with Verner before the 2016 regular season kicks off in September.
4. Pierre Garcon, wide receiver, Washington Redskins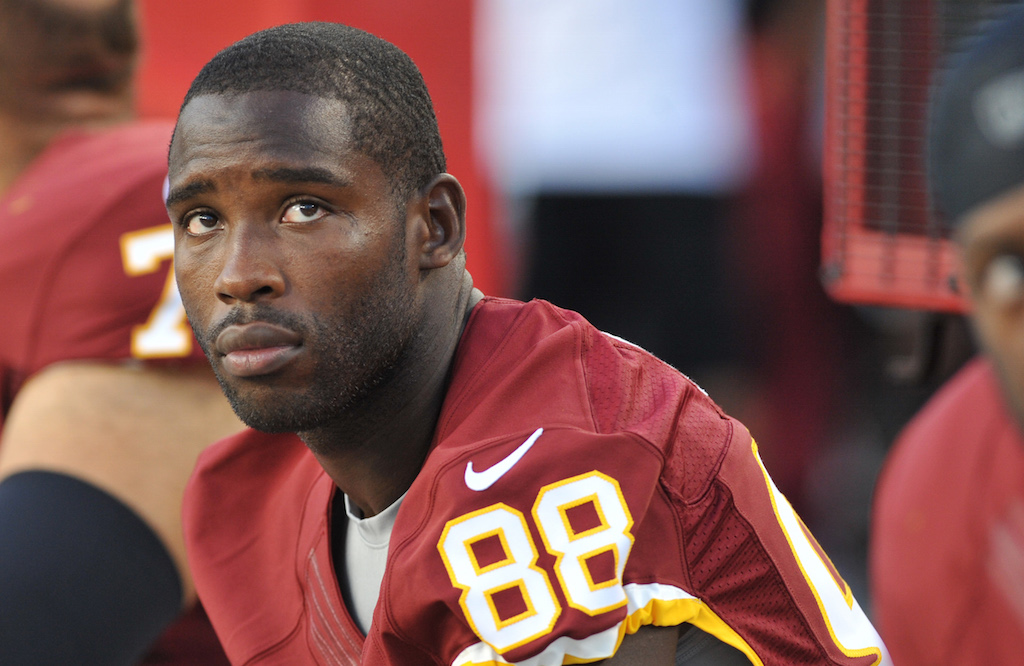 Scheduled Cap Hit

: $10.2 million

Dead Money Hit (if cut)

: $2.2 million

2015 PFF Grade

: 79.5
Pierre Garcon has been a solid, dependable wide receiver for the Redskins since joining the team back in 2012. However, it's clear that his best days in the NFL are behind him. We're not saying that Garcon needs to hang up his cleats tomorrow, but we don't see any way that he will be able to replicate his 2013 season (113 catches for 1,346 and five touchdowns) or even come close to it.
That said, we don't see any way that the Redskins will enter the season carrying Garcon's current contract, which has a scheduled cap hit of $10.2 million in 2016 — especially when you consider the fact that the Redskins used their 2016 first-round pick on wide receiver Josh Doctson. If that weren't enough, the team is also in the midst of long-term contract negotiations with quarterback Kirk Cousins, and they will need all of the salary cap space they can get.  Expect to see Garcon either end up as a June 1 roster casualty or agree to a pay cut and restructured contract in the near future.
5.  Britton Colquitt, punter, Denver Broncos
Scheduled Cap Hit: $4,000,000
Dead Money Hit (if cut): $750,000
2015 PFF Grade: N/A
This situation is all about the Broncos being in a tight salary cap situation heading into the 2016 season. Their obvious priority is working out a long-term extension with Super Bowl 50 MVP Von Miller, and for that to happen, the team still needs to free up a fair amount of salary cap space. And unfortunately for Colquitt, who played an integral role in the team's Super Bowl run last postseason, he will likely be one of the first players that ends up facing the Broncos' chopping block.
Colquitt's scheduled cap hit of $4 million is the third-highest figure in the league among punters, and let's face it, his only hope of continuing his career in Denver would be to take a massive paycut. If he refuses, he will likely instantly receive his walking papers, as the Broncos drafted former Syracuse punter Riley Dixon in the seventh round of the 2016 NFL Draft.
Statistics courtesy of Pro-Football-Reference. All salary cap and contract data courtesy of Spotrac. All player grades courtesy of Pro Football Focus.