The 5 Biggest Comeback Wins in NFL History, Ever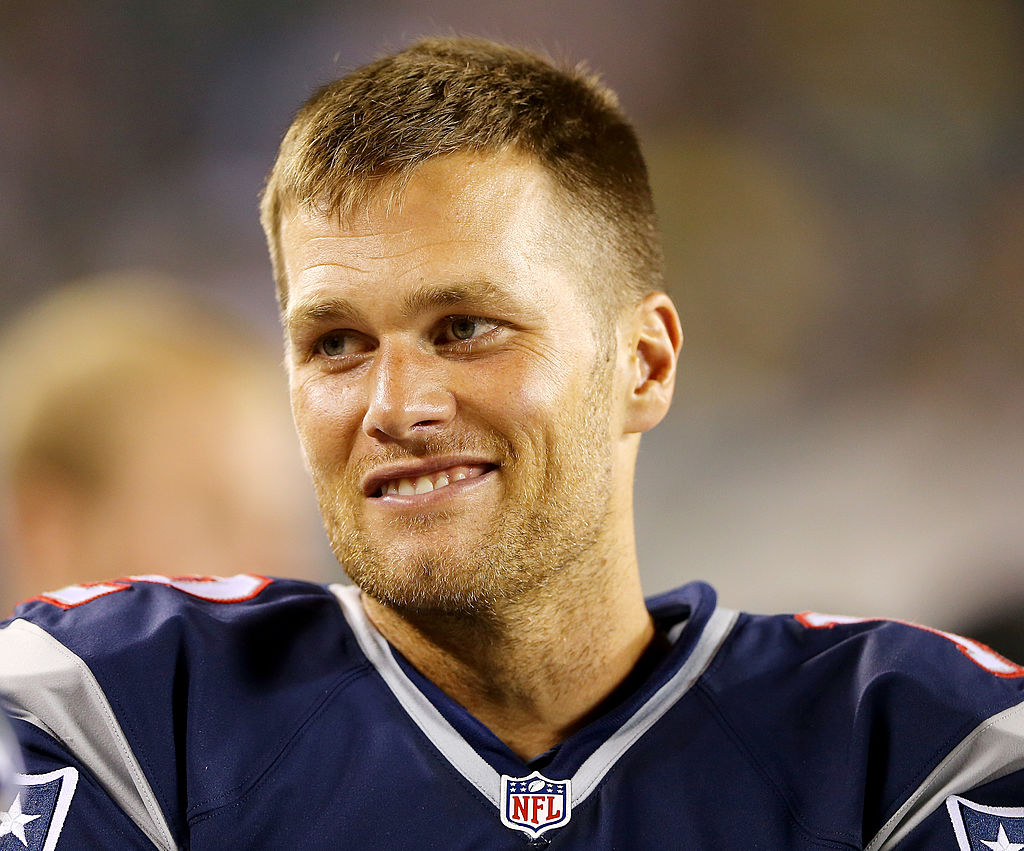 The New England Patriots overcame a 10 point deficit on their way to winning Super Bowl XLIX. Then they did it again, bigger and better in Super Bowl LI — storming back from a 25-point hole to drop 31 unsanswered points on the hapless Atlanta Falcons. A 25-point comeback hadn't been seen since the 2014 regular season, when the Cleveland Browns (yes, seriously) pulled off an improbable and impressive comeback against the Tennessee Titans.
What's the common thread? That every sports fan enjoys watching a great comeback. Unless, of course, it's happening at the expense of their favorite team (sorry Atlanta fans). Those wins got us thinking: Where do these comebacks rank on the list of all time biggest comeback wins in NFL history?
We'll have more coverage about Brady and company's legendary Super Bowl for you, but for now let's take a look at the five biggest comeback wins in NFL history outside of Super Bowl LI — which would be tied for the fifth position on this list.
5 (tie). St. Louis Cardinals vs. Tampa Bay Buccaneers, November 8, 1987 — 25 Points
This comeback made watching two bad teams play much more exciting. The Buccaneers were a 4-11 team and the Cardinals were a 7-8 team in 1987. The Cardinals won this game 31-28 despite trailing 28-3 heading into the fourth quarter. An impressive defensive performance coupled with quarterback Neil Lomax led the furious comeback. Lomax finished with three fourth quarter touchdown passes including a 17-yarder to J.T. Smith that finally put the Cardinals ahead while the Cardinals defense added a touchdown in the final quarter on a fumble return, resulting in one of the best NFL comebacks.
5 (tie). Cleveland Browns vs. Tennessee Titans, October 5, 2014 — 25 Points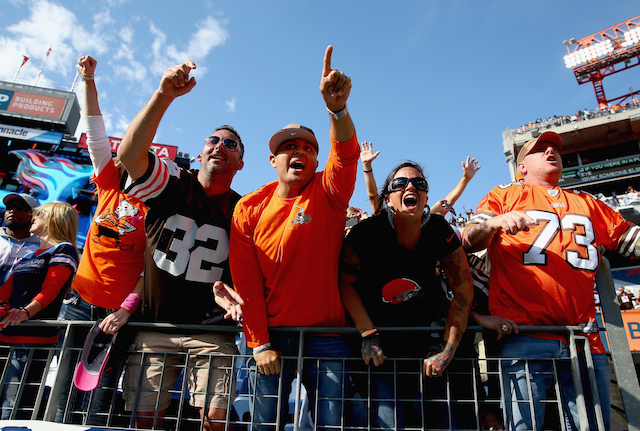 Like most great comebacks, this game was a tale of two halves. The Browns went into halftime trailing 28-10 and showing no signs of life. A dominating second half led the Browns to a 29-28 victory. This comeback was kick-started by a blocked punt that resulted in a safety by Browns linebacker Tank Carder to open the fourth quarter. Brian Hoyer added two fourth quarter touchdown passes, both to Travis Benjamin, including the 6-yard game-winner with 1:09 left in the game to give the Browns the largest comeback in NFL history by a road team.
3. Buffalo Bills vs. Indianapolis Colts, September 21, 1997 — 26 Points
The Colts, being quarterbacked by some guy named Jim Harbaugh, jumped out to a 26-0 lead to start this game. From that point on, the game belonged to the Bills. Buffalo added 10 points to close out the first half and a huge second half from running back Antowain Smith powered the comeback. Smith, who was a rookie at the time, finished the game with 129 yards and three touchdowns on only 12 carries. This comeback game also marked the beginning of the end for Harbaugh in Indianapolis. An embarrassing off-field incident, a 3-13 record, and a draft pick named Peyton Manning ultimately brought his Colts career to an end.
2 (tie). Indianapolis Colts vs. Kansas City Chiefs, January 4, 2014 — 28 Points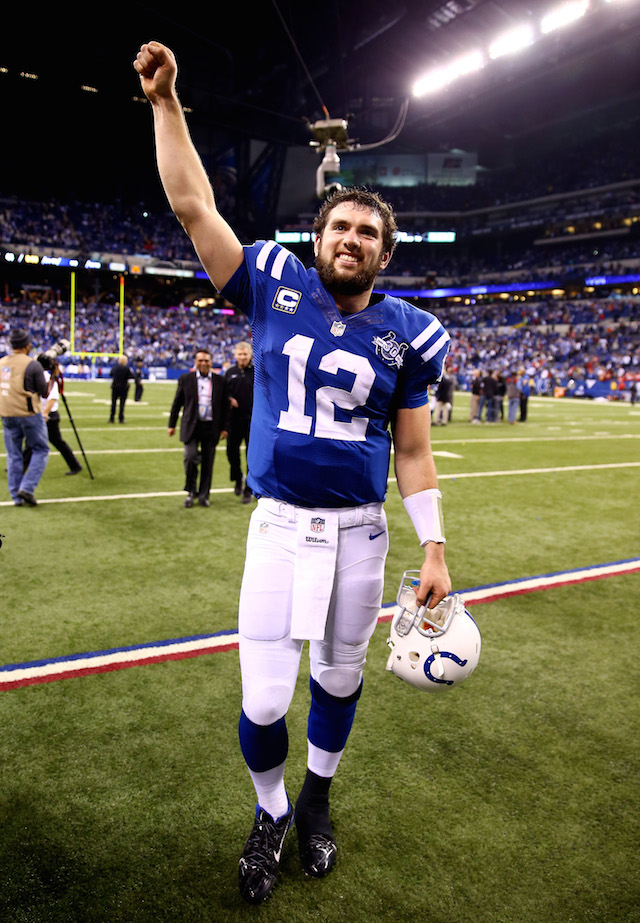 This wild card playoff game was truly an excellent game. Despite losing All-Pro running back Jamaal Charles on their very first possession of the game, the Chiefs were able to build a 31-10 lead by halftime. They added a touchdown on their opening drive of the second half to increase their lead to 38-10. That's when the game really took a crazy turn. Colts' quarterback Andrew Luck went on to throw three second-half touchdown passes while also scoring a touchdown on a fumble recovery he ran into the end zone. The Chiefs were able to add two second-half field goals, but that wasn't enough. Luck's final touchdown pass, a 64-yarder to T.Y. Hilton, proved to be the game-winner, giving the Colts a 45-44 victory.
2 (tie). San Francisco 49ers vs. New Orleans Saints, December 7, 1980 — 28 Points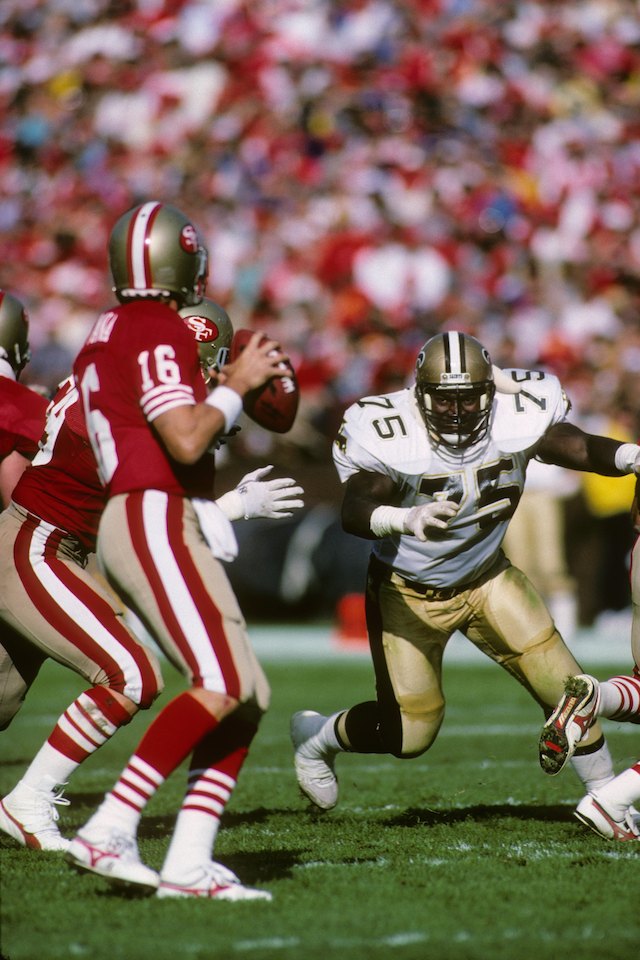 This is the biggest regular season comeback in NFL history. The visiting Saints, led by none other than Archie Manning, jumped out to a 35-7 lead in the first half. Hall of Famer Joe Montana who was in the second year of his illustrious career was quarterbacking the 49ers. The second half of this game was nearly as lopsided as the first — just in the other direction. New Orleans didn't score another point and behind three Montana touchdowns (two passing and one rushing), the 49ers scored 28 second-half points and beat the Saints 38-35 on a 36-yard Ray Wersching field goal in overtime, granting us one of the best comebacks we've ever seen.
1. Buffalo Bills vs. Houston Oilers, January 3, 1993 — 32 Points
This game is known as "The Comeback." In this wild card playoff matchup, the Oilers were led by future Hall of Fame quarterback Warren Moon, while the Bills were without their future Hall of Fame quarterback, Jim Kelly. Frank Reich stepped in and will be forever famous for leading the biggest comeback in NFL history.
Moon guided the Oilers to a 28-3 halftime lead, which would increase to 35-3 on an interception return for a touchdown to open the second half. The Bills, behind four touchdown passes by Reich and a rushing score by Kenneth Davis, went on a scoring tear and took a 38-35 lead. The Oilers did add a field goal to tie it up, but in seemingly fitting fashion, the Bills completed their comeback and won this game on a 32-yard field goal by Steve Christie in overtime.
All statistics courtesy of Pro Football Reference.