MLB: The 5 Highest-Paid Starting Pitchers in Baseball History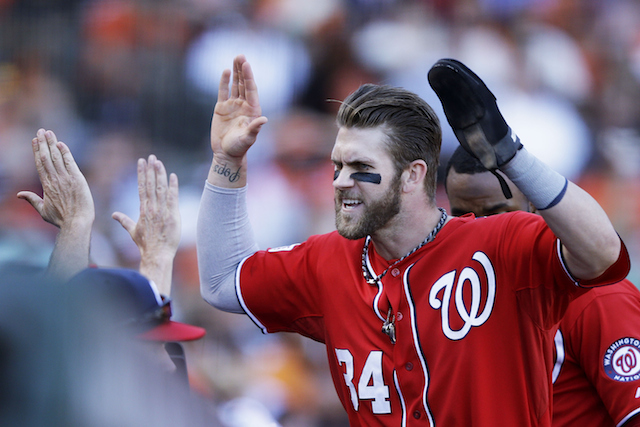 The Washington Nationals made a major splash in the free agency pool back in January by signing Max Scherzer to a massive seven-year deal, worth a reported $210 million. Not only were the Nationals a contender to win the World Series, with a powerful lineup and top-notch rotation, but this move easily made them an early-season favorite for the title.
Scherzer, a former Cy Young winner, was suddenly receiving the type of money that is usually reserved for the best of the best at the pitcher position. Time will see if he proves to be a worthwhile investment, although the Nats currently sit in first place of the NL East.
With that being said, let's look at how the deal stacks up to the biggest contracts for a starting pitcher in Major League Baseball history.
5. Felix Hernandez, Seattle Mariners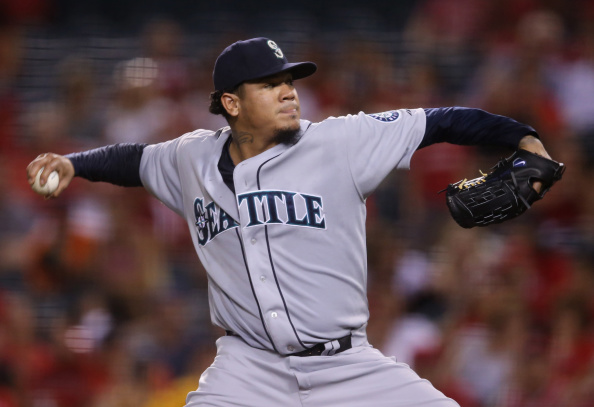 Contract: 7 years, $175 million
Felix Hernandez is one of the best hurlers in Major League Baseball, and the Seattle Mariners made sure to pay him accordingly. At 28-years-old, King Felix is still on the better side of 30, and the Mariners have him locked up until 2019 (with a team option for 2020). He has certainly rewarded their faith in him by posting ridiculous numbers. In 2014, Hernandez finished the year with an American League (AL) leading 2.14 ERA (earned run average), to go along with 248 strikeouts. He also finished sixth in the AL in WAR (wins above replacement) with a total of 6.7, and second in the league in Cy Young voting.
Hernandez has already been worth the money for the Mariners.
4. Justin Verlander, Detroit Tigers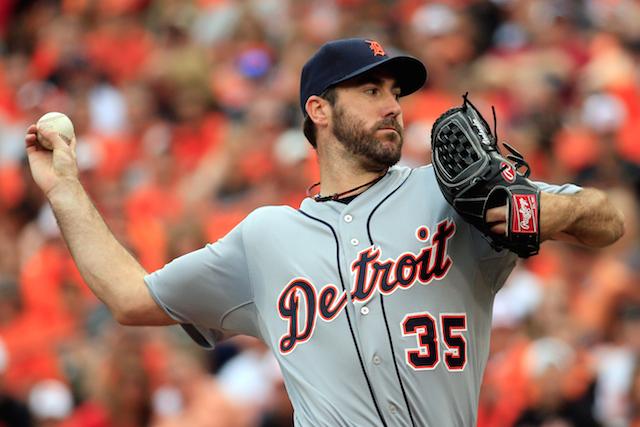 Contract: 7 years, $180 million
The Detroit Tigers' ace may have seen a decline in his numbers over the past few years, but there is no doubt that he has earned top-dollar. Justin Verlander is an absolute workhouse, and has led the American League in innings pitched a total of three times in his career. There was a span of time where Verlander was practically un-hittable. From 2009-2012, he led the AL in strikeouts three-out-four years, and in 2011 he was one of the best players in baseball. Period. Just Verlander was rewarded with multiple honors that year, including the AL Cy Young, AL MVP, Major League Player of the Year, and the AL pitching title.
3. C.C. Sabathia, New York Yankees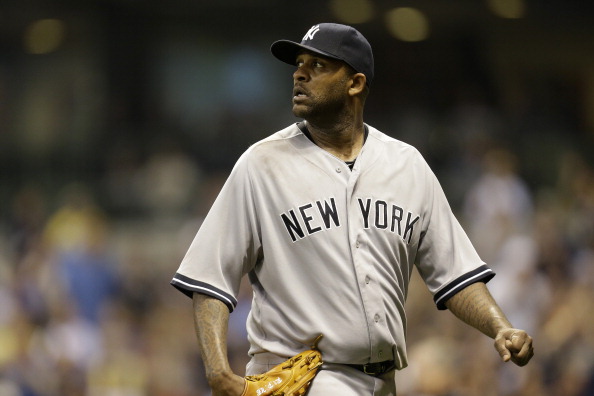 Contract: 8 years, $186 million
C.C. Sabathia signed with the New York Yankees back in 2009 and, although he hasn't been the same pitcher he was when he signed the deal (injuries have certainly played a factor), the New York faithful will always be grateful for his contribution to the Yankees. Now 34, Sabathia was an absolute monster on the mound and, for a while, was the guy you'd want pitching if the game was on the line. No matter what happens for the rest of his career, the fact remains, the Yankees would never have won the World Series in 2009 without C.C. Sabathia.
2. Max Scherzer, Washington Nationals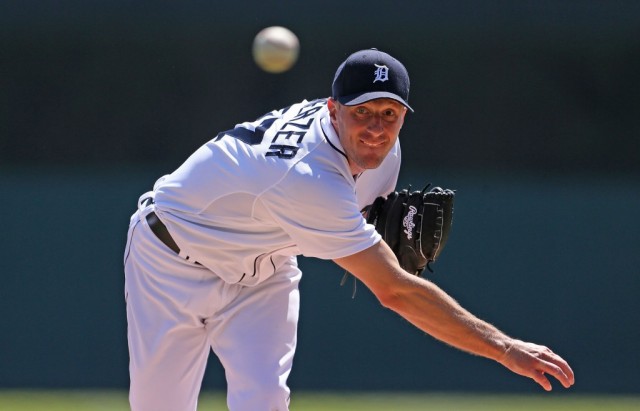 Contract: 7 years, $210 million
Max Scherzer's  deal puts him second on the list of the all-time biggest contracts for a starting pitcher in MLB history. At $210 million, it's time for Scherzer to prove that he can be "the man." Yes, the Nationals have a stacked rotation, but for this kind of money, they're expecting him to be lights out. And, over the past two seasons he has been, especially in 2013. That season he went 21-3, with a 2.90 ERA, and earned his first Cy Young Award. If the Washington Nationals get that guy, it'll have been worth writing that fat check.
1. Clayton Kershaw, Los Angeles Dodgers
Contract: 7 years, $215 million
Los Angeles Dodger Clayton Kershaw is hands down the best pitcher in baseball. He is more than deserving of the biggest contract for a starting pitcher in Major League Baseball history. Honestly, the numbers don't do his dominance justice. But, just so you can see why he got this deal, let's take a look at just a few of Kershaw's accomplishments. In his career so far, Kershaw has already won three Cy Young awards and an MVP. He's led the National League in WAR for the past three years in a row, and also had the lowest ERA in the league for the four straight, including two seasons with an ERA under 2.0.
Simply put, this is Clayton Kershaw's world, and we're all just living in it.
All statistics are courtesy of Spotrac and Baseball-Reference.com