5 Biggest Standouts From the Super Bowl 50 Golden Team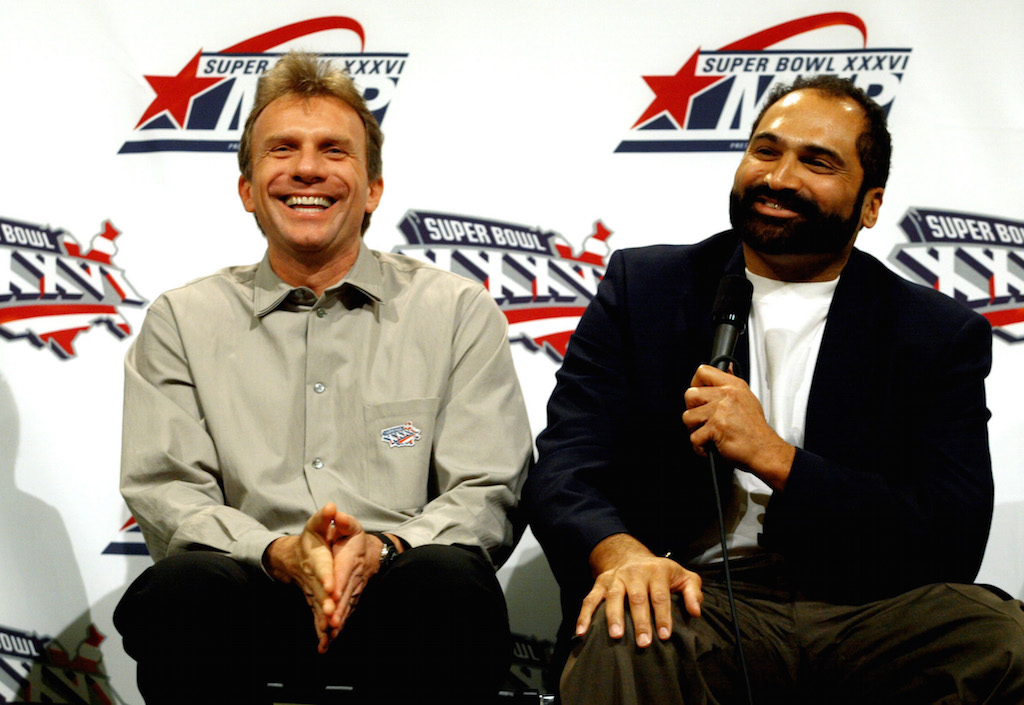 You can't have Super Bowl 50 and not celebrate it in some sort of way. That just wouldn't be kosher. Which is why the Pro Football Hall of Fame Board of Selectors decided to recognize this momentous occasion by picking the "Super Bowl 50 Golden Team," in the hopes of paying tribute to the greatest overall performances in Super Bowl history.
When describing the list of highly touted players, Pro Football Hall of Fame Executive Vice President Joe Horrigan had this to say:
The Super Bowl 50 Golden Team is an amazing list of incredible individuals. Each name conjures up memories of some of the sport's greatest games showcased on its biggest platform, the Super Bowl stage. Unforgettable individual performances like Lynn Swann's acrobatic catches in Super Bowl X or Joe Montana's come-from-behind game winning drive in Super Bowl XXIII are forever etched in the collective memories of football fans and celebrated as some of the most inspiring moments in the history of the National Football League.
The Super Bowl 50 Golden Team is comprised of some of the greatest players the game has ever seen. As a result, it wouldn't feel right to try and craft a list based on the "best players" on the roster. However, after taking a closer look at the group, some individuals definitely caught our eye. With that in mind, here's a look at five standouts from the Super Bowl 50 Golden Team.
1. Lynn Swann
Pittsburgh Steelers legend Lynn Swann was always difficult to cover, but when he reached the game's biggest stage, the Hall of Fame wide receiver took his game to another level. In his four Super Bowl appearances, Swann had 364 receiving yards (second all time in Super Bowl history), averaged 22.75 yards per catch for his career (second all time in Super Bowl history), and hauled in three career touchdowns receptions (tied for second all time in Super Bowl history). It's safe to say that No. 88's presence on the field was a big reason why the Steelers hoisted four Lombardi Trophies in the 1970s.
2. Emmitt Smith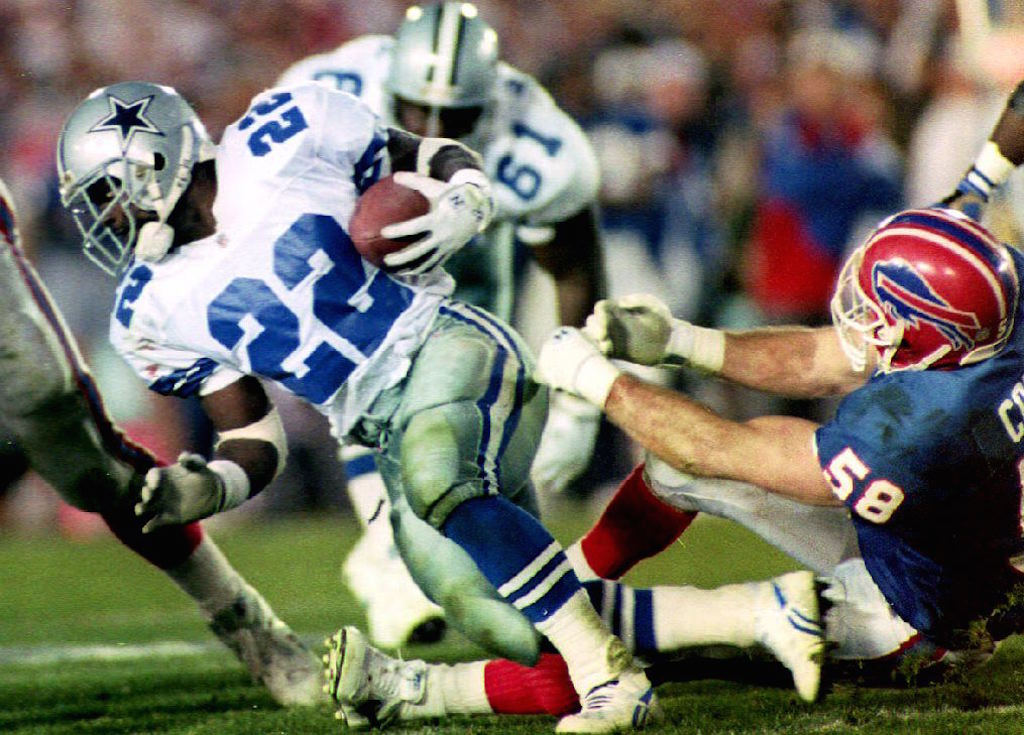 The Dallas Cowboys were loaded with talent when they won their three Super Bowls in the 1990s ('92, '93, '95). One of those megastars was running back Emmitt Smith, who more than came to play when the lights were brightest. In Smith's three Super Bowl appearances, he finished third in career rushing yards (289), second in career rushing attempts (70), and first in career rushing touchdowns (5). But for us, Smith's performance in Super Bowl XXVIII, where he rushed for 132 yards and two touchdowns on 30 attempts, while earning the game's MVP honors, will always stand out among the rest.
3. Franco Harris
Another Pittsburgh Steeler, another unstoppable force in the Super Bowl. In his four appearances in the big game, Hall of Fame running back Franco Harris compiled 101 rushing attempts (first all time in Super Bowl history), 354 career rushing yards (first all time in Super Bowl history), and four career rushing scores (tied for second all-time in Super Bowl history). Of course, to see Harris at his finest, we suggest looking into his MVP-performance — 34 carries, 158 rushes yards, one touchdown — from Pittsburgh's 16-6 victory over Minnesota in Super Bowl IX. Talk about stealing the show.
4. Jerry Rice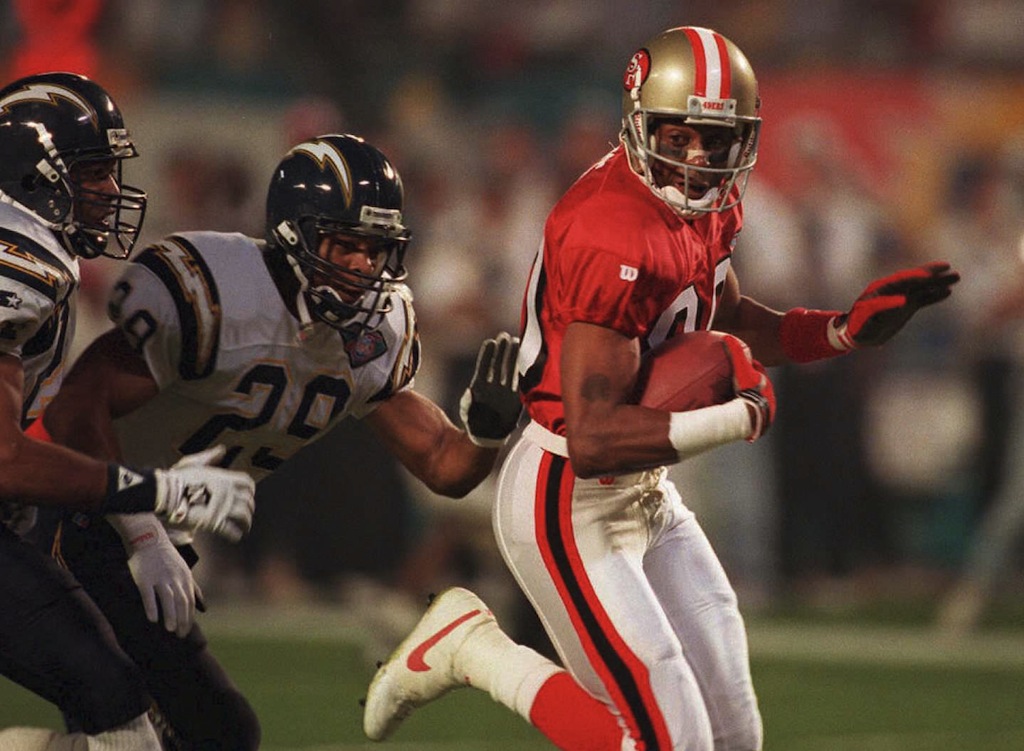 Jerry Rice is the standard by which every wide receiver is measured. That includes the show he put on in each of his four Super Bowl appearances (even Super Bowl XXXVII with Oakland). As far as Super Bowl records are concerned, here are the ones Rice holds: receiving yards in a game (215), career receiving yards (589), career receptions (33), receiving touchdowns in a game (3: twice), career receiving touchdowns (8), rushing and receiving yards in a game (220), and career rushing and receiving yards (604). We know what you're thinking. We're thinking it, too: That's a bad man right there.
5. Joe Montana
They don't call Joe Montana "Joe Cool" for nothing. You get that kind of nickname when you go 4-0 in Super Bowl appearances, while completing 68.03% of your passes, throwing for 1,142 career passing yards, tossing 11 career passing touchdowns, finishing with the best career passer rating in Super Bowl history (127.83), and never throwing an interception in the big game. Ever. The San Francisco 49ers most certainly struck gold when they selected this Hall of Fame quarterback with the 82nd overall pick in the 1979 draft. If only everyone could be so lucky.
All statistics are courtesy of Pro-Football-Reference.com and NFL.com.