5 Biggest Steals of the 2015 NBA Draft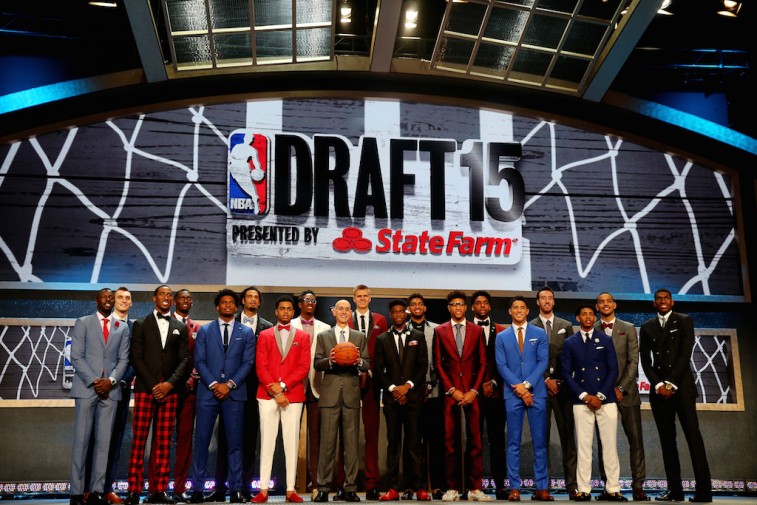 Now that the 2015 NBA Draft is well in the books, it will only be a matter of time before we witness the game's top prospects take the hardwood and attempt to compete against the best players in the world. The dream of making it to the National Basketball Association has been fulfilled, but now the real challenge begins: Staying there.
It's inevitable that not every one of these individuals will be able to carve out a permanent place for themselves in the planet's premiere basketball league. Even some of the most highly touted prospects will struggle to adapt to the pace, physicality, and level of the National Basketball Association. That's just the way it is. However, since none of these individuals have yet to play a minute for their respective organizations, it's too early to determine which players will cut it and which will not. And yet, that doesn't mean there aren't a few areas of this year's draft that we can't properly analyze; specifically, which teams managed to draft talent that were projected to go higher. In other words, which franchises found themselves on the winning end of the big steals.
The beauty of the draft process is the uncertainty that often surrounds it. We can project and predict all we want, but things very rarely play out as you expect them to. Each franchise has players rated differently. Each franchise has a draft board specifically laid out based on its evaluations. It doesn't matter how we feel. After all, we're simply playing the guessing game. Once the names start being called and the dominos begin to fall, all bets are off. Still, we couldn't help but be a bit surprised that certain players found themselves in certain situations. Then again, all that really happened was specific organizations found themselves with talented players who they never thought would fall their way. What a pleasant surprise that must've been.
With that in mind, let's take a look at what we believe constituted the five biggest steals of the 2015 NBA Draft.
1. Emmanuel Mudiay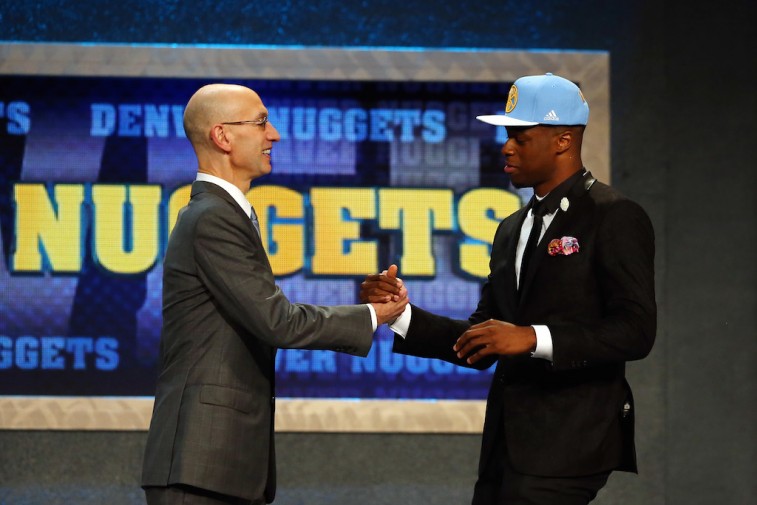 Pick

: No. 7

Team

: Denver Nuggets
Emmanuel Mudiay was considered one of the top two point guards in the 2015 draft. He's already experienced the trials and tribulations of pro ball and also has an NBA-ready body that would allow him to compete in the world's top league. There was a strong possibility the New York Knicks were going to take the 6-foot-5 guard at No. 4, and his combination of size and intelligence would've made him a prime candidate to help run Phil Jackson's patented triangle-offense. When that didn't happen, most projected Mudiay would land with the Sacramento Kings at No. 6. However Sacto passed on the athletic guard and he wound up landing with the Denver Nuggets — a major steal at No. 7.
Mike Malone will now start off his tenure on the Nuggets with a big, strong, and athletic guard who he can build a team around. Mudiay is also a skilled defender and that should work well for the defense-oriented head coach. This should end up being a great situation for both player and organization, especially after the departure of Ty Lawson.
2. Bobby Portis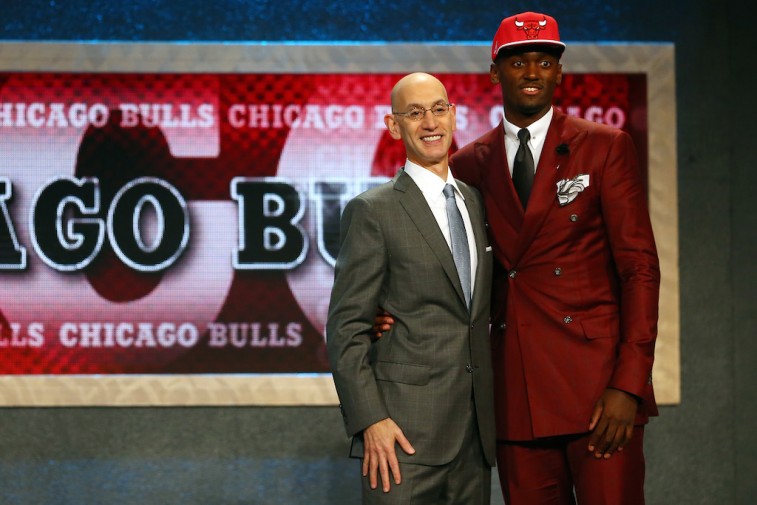 Pick

: No. 22

Team

: Chicago Bulls
In our last and final mock draft, we had Arkansas's Bobby Portis going to the Boston Celtics with the No. 16 overall pick. We believed Brad Stevens and the Boston faithful would be all about the Second-Team All-American's high motor and explosive player. But somehow the talented power forward fell all the way to the Chicago Bulls at No. 22. And they got a gem.
Portis is a strong player with length and size. He's a versatile and active defender who is dynamite on the glass. He plays extremely hard and will bring the effort night in and night out. ESPN's Chad Ford (subscription needed) doesn't believe Portis will be a star, but he doesn't see a problem with that. The Bulls have plenty of stars — they just need quality players. They got that in Bobby Portis.
3. Sam Dekker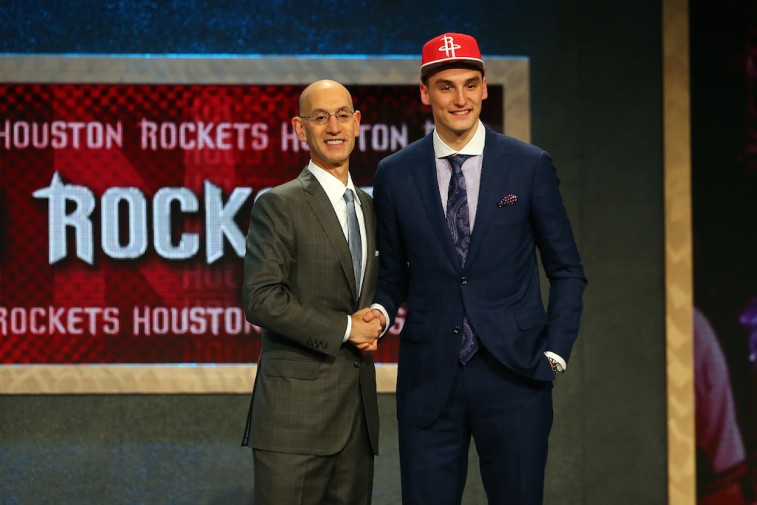 Pick

: No. 18

Team

: Houston Rockets
In Sam Dekker, the Houston Rockets get a smooth, confident, and talented player who can attack the rim and get streaky from beyond the three-point line. We didn't actually believe the Wisconsin product was going to fall this far, but we don't see Daryl Morey and the rest of the Rockets brass complaining much. If you watched this past NCAA tournament, then you already know what Dekker can bring to a team when he's feeling good about his game. The 6-foot-9 small forward already has the swagger. He just needs to become a more consistent player. Houston is the perfect environment for Dekker to refine his game and the Rockets couldn't be happier that such a baller fell into their lap.
4. Kevon Looney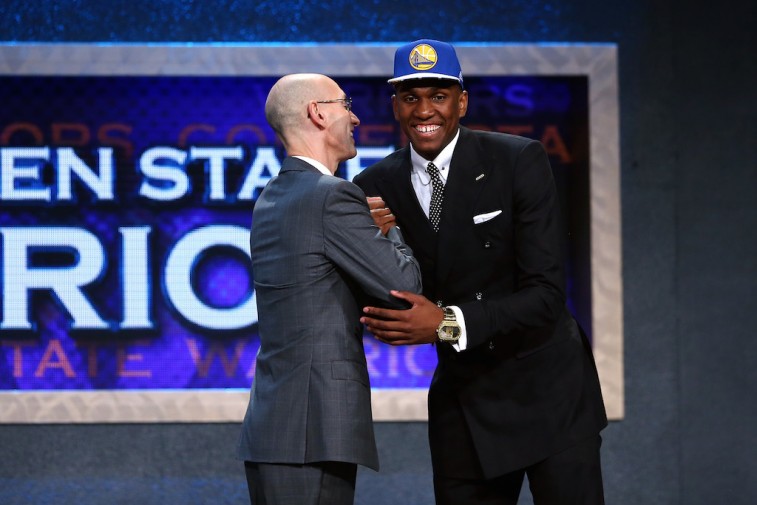 Pick

: No. 30

Team

: Golden State Warriors
UCLA's Kevon Looney was projected to go higher in the 2015 NBA Draft, but his stock took a bit of a tumble on account of health concerns surrounding his hip. While it's unfortunate that the freshman didn't end up being taken closer to the lottery, there are far worse places to end up than Golden State. In fact, if he isn't at full strength this upcoming season, the newly-crowned NBA champions can afford to wait. In Looney, the Warriors are getting a potential matchup nightmare who's long and has an undeniable upside. Golden State took a chance here. We like it.
5. Justise Winslow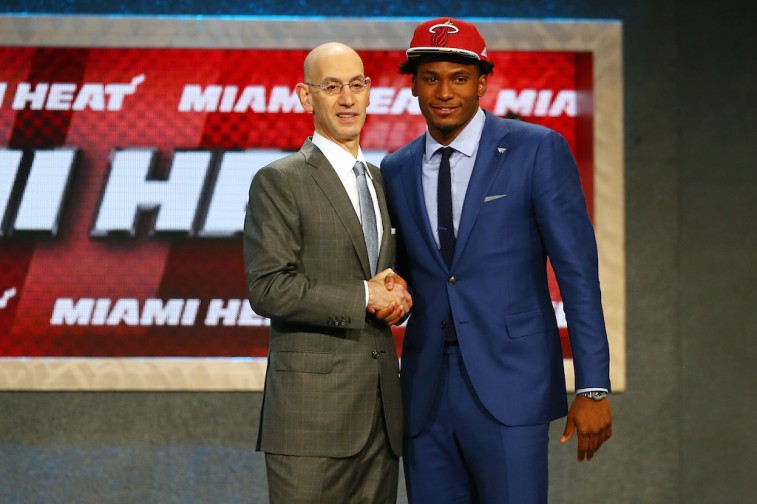 Pick

: No. 10

Team

: Miami Heat
How Duke's Justise Winslow dropped to No. 10 is beyond us. After a sensational tournament, in which the small forward showcased his motor, explosiveness, and defensive versatility, we thought there was no way he'd get past the Denver Nuggets at No. 7. We guess we were wrong. In the end, it was the Miami Heat who found themselves in the perfect position to grab one of the draft's premiere talents. Winslow is an athletic monster with a pro-ready body and the ability to connect from downtown. He plays hard, unselfishly, and isn't afraid to do the dirty work. This is the ultimate steal of the draft. Don't worry, South Beach, talent is on the way.
All statistics are courtesy of SR/College Basketball, ESPN.go.com, and NBADraft.net.